Canadian firm baukultur/ca has recently completed the refurbishment of a 110-year-old house in Toronto's Beaches neighbourhood.  German architect Felix Leicher absorbed the genus loci to create a contemporary structure deeply embedded in its context. The borders between roof and walls are blurred; this creates a sculptural structure of asymmetrical slanted and vertical planes that leave the well-known perception behind while keeping the house's connection to its surroundings.
By respectfully exploring existing building structures, shapes and materials in the surrounding area, the design finds ways to reinvent the existing with its own aesthetics to create a common language and understanding while developing a completely new sculptural appearance for the home.
While the front explores the existing configurations of bay window and front porch to recreate both newly with an asymmetrical spin to compliment the shifted geometrical appearance from the street, the back surprises with an addition cladded in standing seam copper.
The interior develops on the main floor as one open space composed out of singular areas of living, well connected and overlapping, thus creating an almost intertwined continuous space where each function has its own place without being separated or detached from the rest of the house or the exterior. The main floor flows seamlessly from the entry into the living room and through the dining room with the kitchen into the family room in the back of the house, yet never detracts from the specific function of each area. Towards the rear of the building, the borders between interior and exterior living space blur into each other, the inside extending onto the vast exterior deck and west-facing garden.
The choice of interior finishes is bright and clean. The predominant colour is white. White walls and ceilings, white washed solid oak floors and white trim, with the occasional quotation of the materials used on the exterior: thermally treated wood and copper and black detailing, enrich the clean modern look and connect the interior to the exterior.
Located on a leafy street near shops, restaurants, schools and parks, this open concept home uses passive sustainable design including passive cooling, compact building volume, natural light, high performance building envelope with white reflective siding and roofing, in combination with smart technologies to not only minimize energy consumption and maintenance over the building's lifespan, but also to optimize indoor air quality and the future owners' wellbeing.
46 Herbert Avenue is listed for sale and more information can be found at urbaneer.com.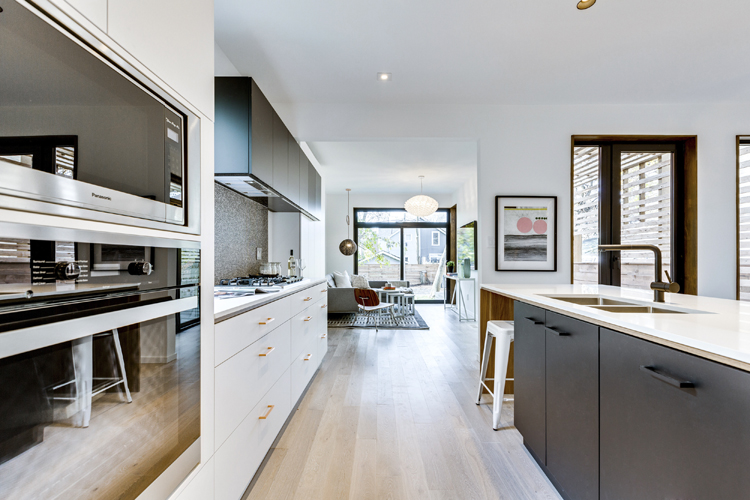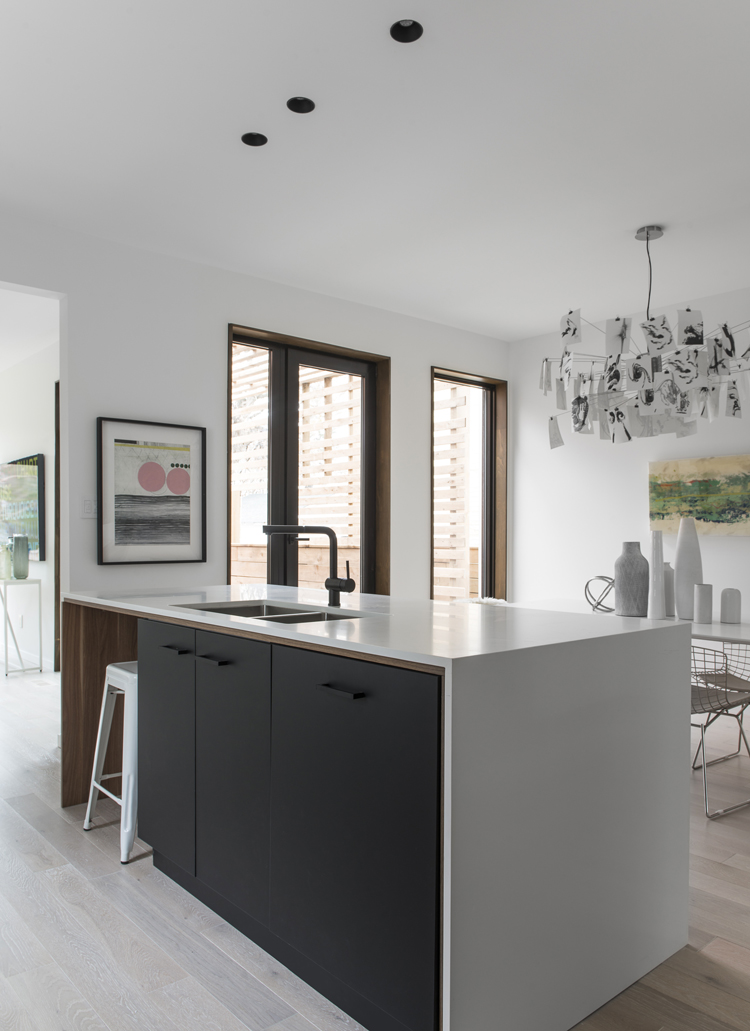 all images © SilverHouse