Some people don't like the idea of renting a "small" space like a studio type condo. Living in a huge room where you eat, relax, sleep can feel cramped for some. If you're used to separating living spaces, renting and living in a studio flat can be challenging. But did you know there are a lot of benefits to renting a studio flat?
What is a Studio Type Condo?
A studio type is a 25-30 square meter condo space often called a flat or bachelor's pad. Usually, it is a living room, kitchen, bedroom, dining area all in one. 
Though smaller than usual condo units,  it is an affordable space perfect for singles and young professionals. If you are single but want to buy property in Philippines, this is an excellent place to start.
Pros of Living in a Studio Flat
Renting a studio flat can save you money. It is cheaper by 20-30% compared to larger condos with multiple rooms or apartments. 
A studio flat is cheaper when it comes to utility bills. A well-placed light bulb can illuminate a whole apartment. It is also less expensive to cool when it comes to air-conditioning. You can probably run your AC the entire day without the massive electricity bill. 
When it comes to cleaning, a studio flat is easier to clean. Since there are less space and furniture, cleaning should be quick and easy. If you're a busy person and do not have a lot of time cleaning, a studio flat would be a great place to live in.
Cons of Living in a Studio Flat
If you're renting with someone, this can be a challenge. A studio flat doesn't have any walls, and privacy could be an issue. You'll be seeing this person all day, every day. 
You won't be able to put many things inside the flat, especially if you got a furnished condo. If you put many things inside, it would feel and look cluttered and messy in no time. 
What to Look for in a Studio Type Condo
If you're set in renting a studio flat, there are still few things to consider. Look for these things when you're on the hunt for your next studio type condo. 
Amenities
Are there enough amenities for you to enjoy? There will be times that you might feel you need to stretch your legs, take a walk, or a change in view. Getting a studio type unit in the metro like in Alveo Alabang will let you enjoy the best amenities. Look for these amenities that can make your condo living more pleasant. 
Gym and Sports Facilities
If you are a health buff or very conscious about your health, look for a condo with a gym or fitness center. A gym within your condo can save you a lot of time and money. You don't have to pay for expensive gym membership fees. You also don't have to go out and drive or commute, which takes time. Working out is just an elevator ride away. 
Some condos have sports facilities like basketball, tennis, badminton, and volleyball courts. Look for these condos if you love playing sports.
Pool
An excellent and refreshing swim can recharge you after a long day or week. It is also an acceptable form of exercise. 
Parking
Not all condos have available parking spaces for their tenants. If you happen to own a car, ask if you can rent a parking space.
Restaurants and convenience stores
If you're feeling lazy or just tired after work, restaurants and convenience stores are a great place to get a quick bite or a hot meal. 
Is the Condo Furnished?
Check if the flat you're going to rent is bare, semi-furnished, or furnished. Renting a bare flat means you have to bring many furniture and stuff. Renting a furnished condo can save you a lot of money and time moving in. A furnished studio flat usually provides a bed, dresser, appliances, storage spaces, tables, and chairs. 
However, moving into a furnished condo usually means higher rent. The owner can charge you extra for the things they provided. You also have to worry about the damages you might make to their provided stuff. You also have to worry about the quality. Does the appliance work? Is the bed comfy? You really can't be sure until you rent the unit. If you're moving from your previous condo or apartment, you can't bring all the things you had because of the limited space.
Location
A great location is vital for stress-free condo living. If you're renting because of work, look for condos within walking distance from your office. See if the apartment is near public transport, a supermarket, convenience store, malls, church, restaurants, or wet market. 
Guests
With a studio flat's limited space, you can't invite many guests. See if the condo has a common area for you and your guests. A spacious spot where you can chill, hang out, and have fun.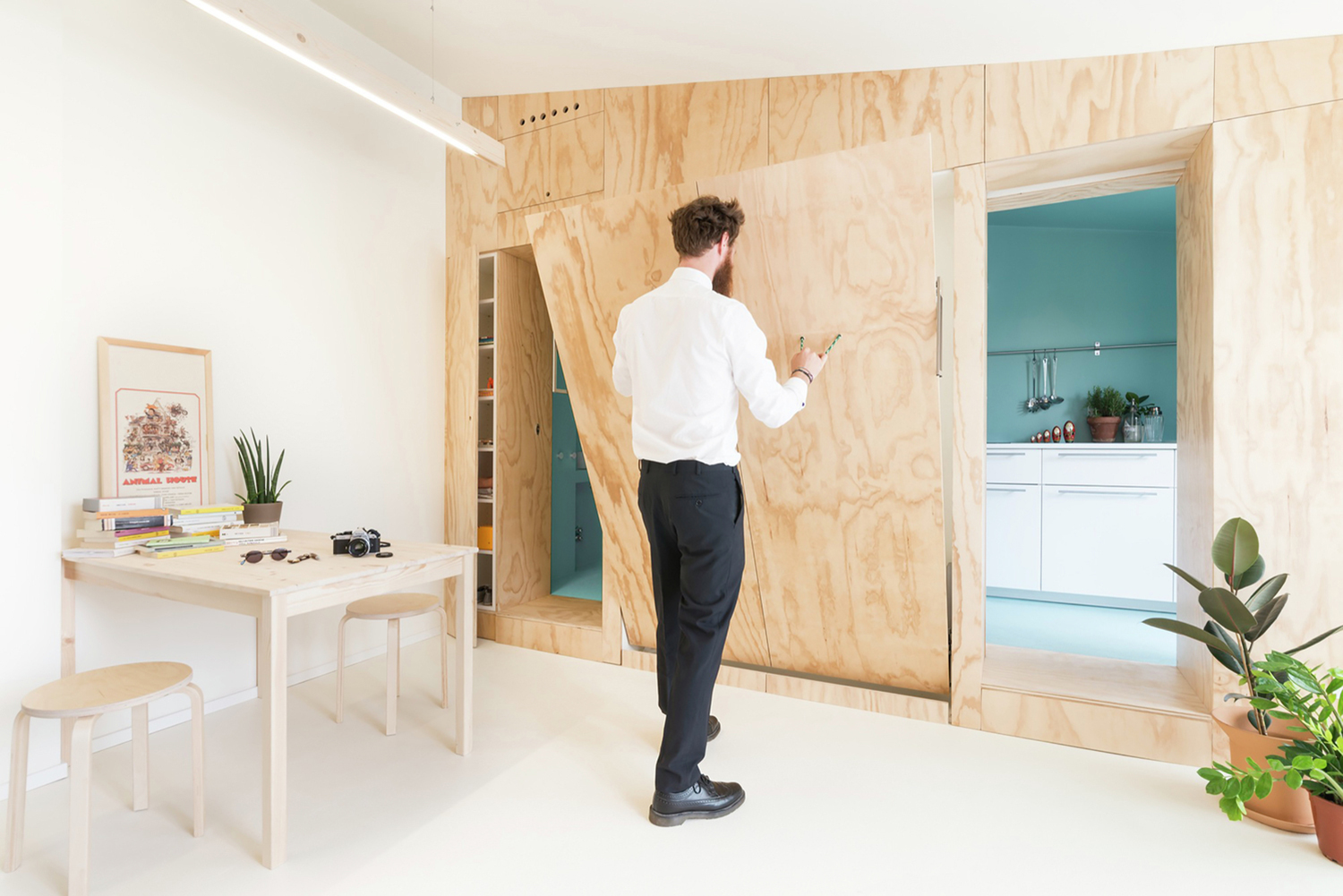 Decorating ideas
Transforming a plain and boring studio flat into a stylish, comfortable, and functional space can be challenging but fun! With the flat's limited space to work with, your task is to decorate it without making it look cluttered. Here are some tips on how to decorate your condo.
Space-saving furniture
Using modern space-saving furniture that can serve multiple purposes is the way to go. Space-saving types of furniture are perfect for studio type condos. Drop leaf tables, storage beds, and bunk beds are the most common space-saving furniture you can put inside your condo. 
Plants
Got a green thumb? Plants are a great way to add some life and color to your condo. Typically, plants need water and a lot of sunlight. Some plant species like cactus and succulents can survive for an extended period without water and light. Plants can also help purify the air inside your condo. 
Art
Artwork adds character to the interior of your condo. Putting an interesting painting or adding decors with playful colors can breathe life into your condo. Adding regular household items like a vintage wall clock, wall-hanged artwork, modern lamps, colorful utensils can make your indoor lively.