With multiple layers of stacked glass and wooden slices, Duffy London has built the Abyss Dining Table, replicating the dramatic depths of an indigo ocean. The design creates a geological cross-section of the sea, completing the dining table as a 3-dimensional model of a geological map.
"I was looking into sheets of thick glass at my glass manufacturer's factory, and noticed how the material darkened as they added more layers – the same way the sea does as it deepens. I wanted to use this effect to replicate a real piece of the earth's sea bed. Like a mythical power had lifted a perfect rectangle straight from the earth's crust to use as his personal ornament," explains Christopher Duffy, founder of Duffy London.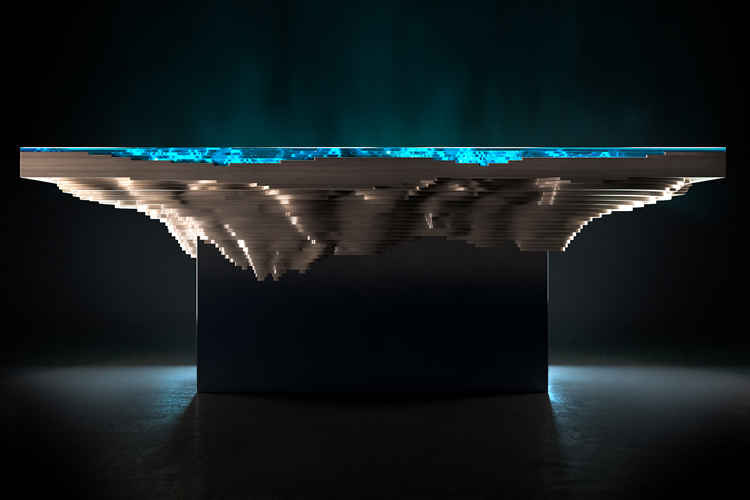 The design team spent a year developing the table in their London studio, experimenting with sculpted glass, Plexiglass and wood, arranged like a 3-D representation of a geological map, until they re-created something of the mesmeric abyss that had first captured Duffy's imagination.
The Abyss Dining Table is limited to 25 editions and is available for purchase at £ 28,500 GBP (approximately $41000 USD).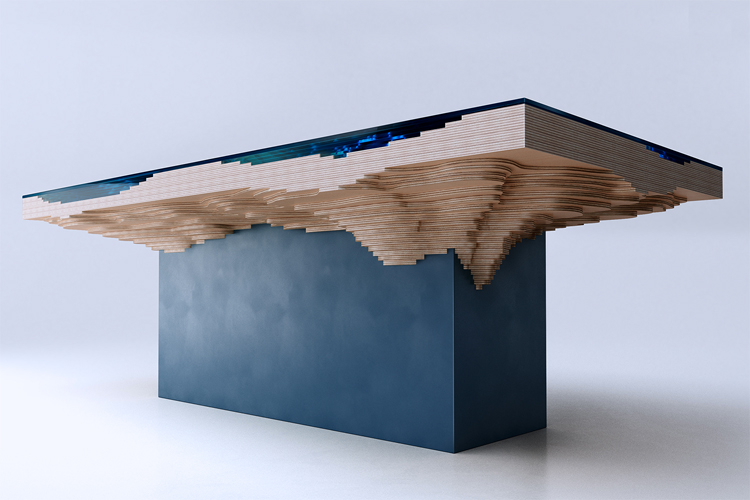 all images © Duffy London