On a busy intersection in Fuzhou's northern Jinan district, international practice SPARK architects have designed the city's most popular shopping mall. Its design enhanced Thaihot's brand as a forward thinking innovative retail developer.
SPARK's design entwines the plaza, the street and the mall interior into a continuous circulation route that transforms the building into a living entity full of movement and energy.
12-hour daytime retail activities are concentrated in a 7-level shopping mall from which routes to the rooftop are carved out. Here various activities such as full service dining and cinema effectively create 24-hour traffic-free streets and squares attracting visitors not only to shop but also enjoy as a new social and entertainment destination.
Colour shifting aluminium panels on the facade creates an exterior appearance that is constantly changing. While most panels are the building skin, select facets serve key visual functions such as illuminated signage boxes, advertisements, and three LED screens. At night, perforations in the aluminium panels allow light to pass through to create a starry night effect.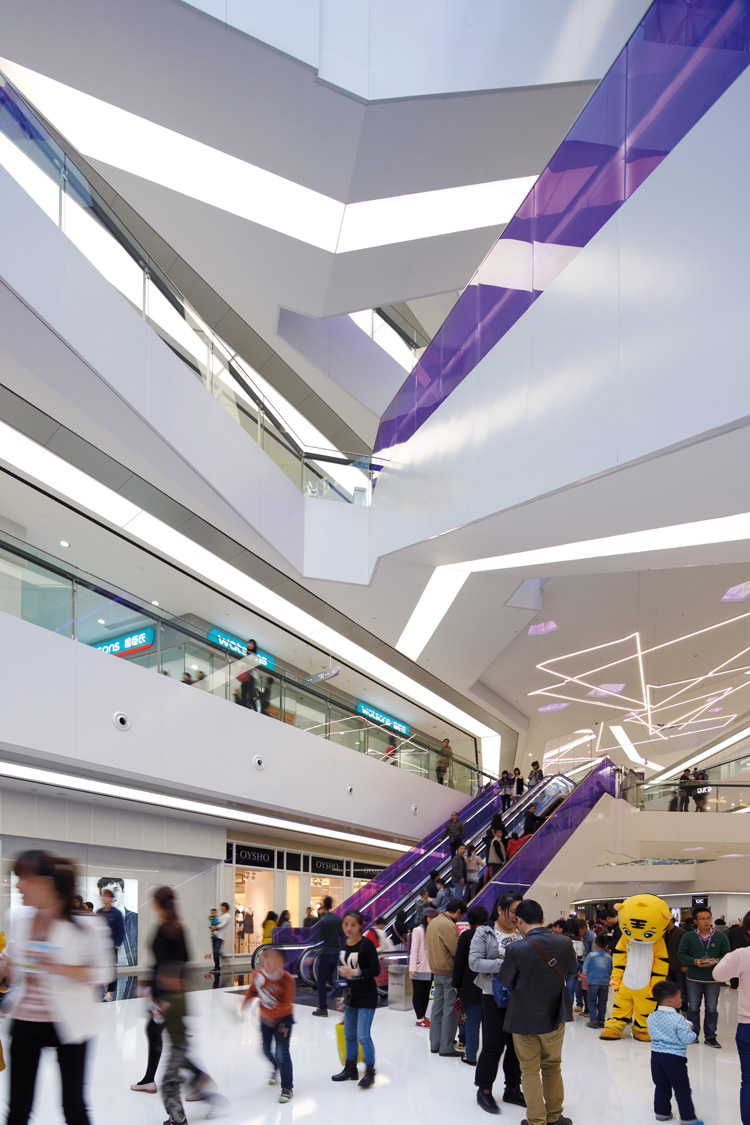 Comments
comments