New-York based Ghislaine Viñas Interior Design studio was brought in to design the interiors of a beautiful Spanish colonial in Los Angeles by architect and homeowner Chet Callahan and his husband Jacinto. They had purchased the 2600 sqft house when they adopted the first of their 2 sons. After a year and a half of renovating it into a modernist dream Callahan realized that he needed to find an interior designer to finish the interiors. The house itself was filled with perfect proportions, lots of white, and immaculate detailing…it just needed some color.
The big design push was with color blocking to add a graphic element to the space. The childrens' rooms were a play on stripes, horizontal orange for the bedroom and vertical blues for the play room. The master bedroom has a huge band of hot pink, hitting the floor, walls and ceiling, and blanketing in pink everything it touched from the rug to the chandelier.
Runners in the entry and hallway give you a hint into what room you'll be entering by matching the color of the pattern to the room, all while being grounded in black. The living room features a extra long chesterfield sofa and Jaime Hayon designed chairs and coffee table, all in a plummy purple color to go with the yellow dining chairs they already owned.
This happy house with its colorful energetic vibe fits perfectly in its neighborhood, aptly named Los Feliz (the happy).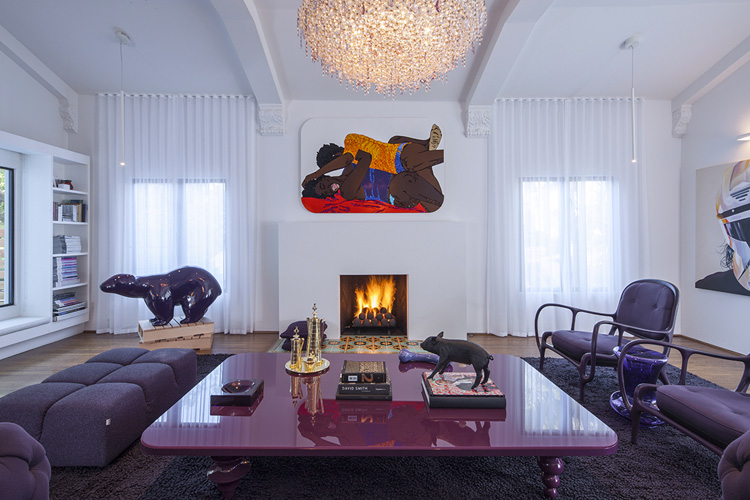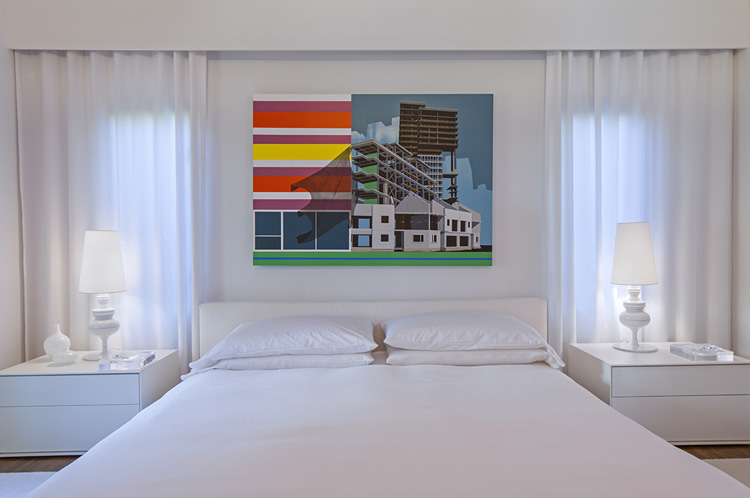 all images © ART GRAY
Comments
comments