Hungarian practice Spora Architects recently completed these two metro stations as part of the most important infrastructure project currently in Budapest, the M4 metro line. The new M4 metro line planned in Budapest is to connect South-Buda with the city centre of Pest which is the heart of Budapest.
The Szent Gellért tér station and the Fővám tér station are twin stations; both are on the bank of the Danube. They are composed of a cut-and-cover box and tunnels. The box is supported by levels of reinforced concrete beams; the resulting structure is similar to a net, like a bone or skeletal system.
The architectural and structural concept based on random beam grid and the underground bone texture combined with the organically implemented construction system were compatible without compromises with the often volatile and changing conditions of the planning and building processes.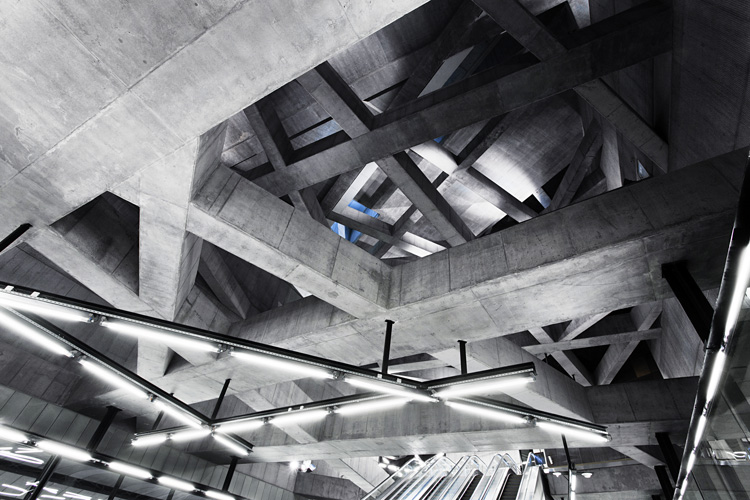 The Fővám tér station is more than a metro station; it is a complex traffic junction, an interchange spot for tramways, buses, metro, ships, cars and pedestrians, which altogether create a unique open public space above and under the ground. The station is a new multilevel city junction, gateway to the historic downtown of Budapest.
"Playing on natural light has been an important aspect of our work; on the surface of Fővám tér we designed crystal shaped skylights over the station which let the sunlight reach the interior" explain architects.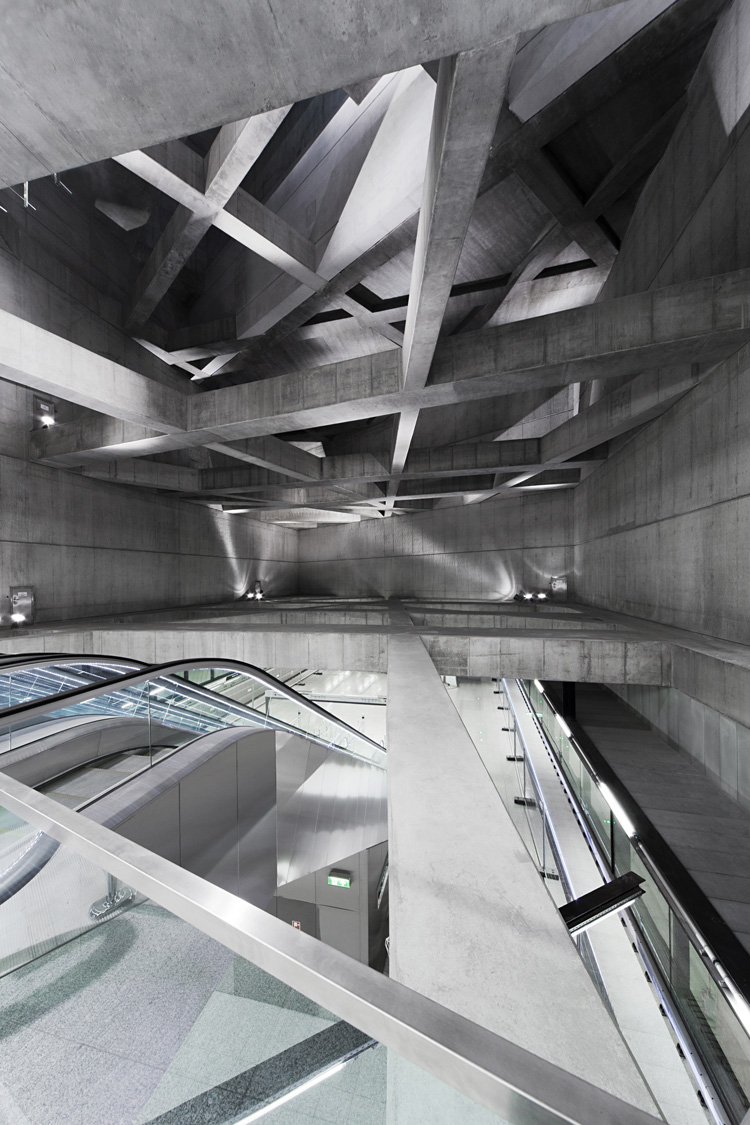 all images © TAMÁS BUJNOVSZKY – video courtesy of VIZIT
Comments
comments