To celebrate the 100 year anniversary of the biggest construction materials producer in Thailand, the Siam Cement Group, local Supermachine Studio has developed a playground located in a public park in Bangsaen, a costal town 100 km. east of Bangkok.
Supermachine Studio's playground is a stacking concrete labyrinth that offers many possibilities for children and adults to climb around. The structure offers some tens combinations of routes for families to redefine their relationships. "Playing hide and seek in the labyrinth is, for us, an activity that allow parents to spend more time with their kids" explain architects. The tower is name after the energy one will use to travel up the structure. Walking with normal speed from bottom to top of the tower will consume 10 Calories.
Being placed in the tree line beside existing public park, the spiral staircase will perform as observation tower overlooking the sport activities happening in the park as well as the sea slightly further. The tower also allows existing and new plantation to penetrate to its voids. Through time it will be camouflage into crowns of trees letting people travel up and down to explore their relationships with green.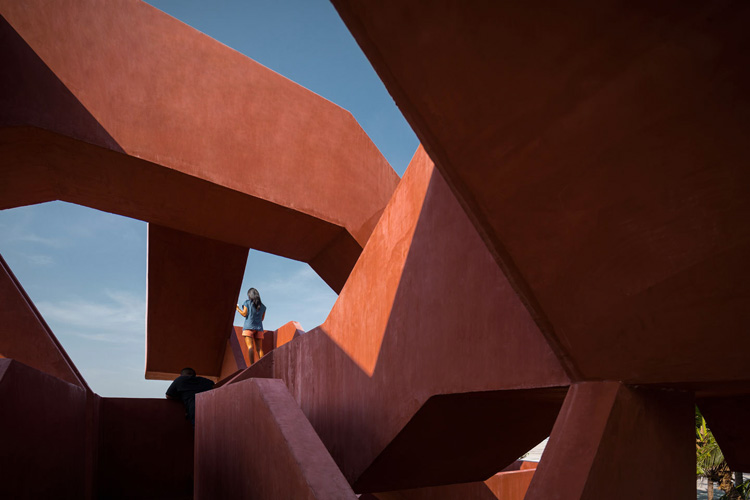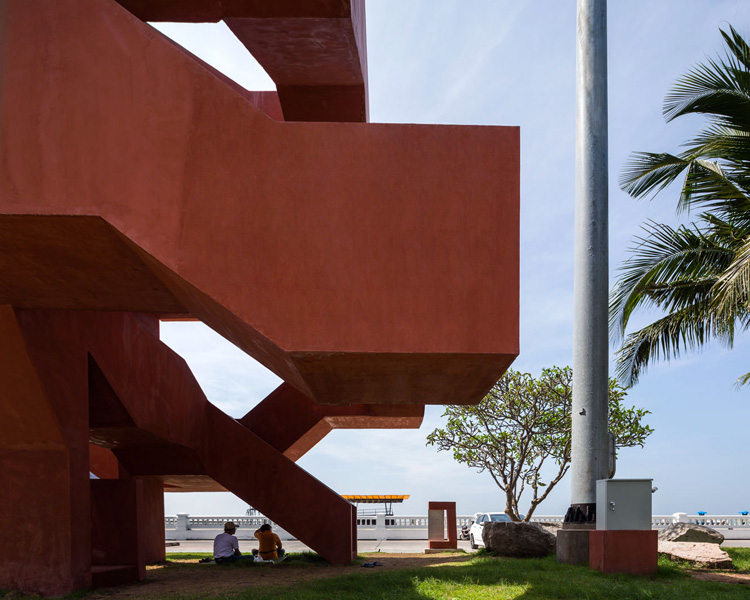 all images © WISON TUNGTHUNYA
Comments
comments