Airbnb is giving motorsports fans a once-in-a-lifetime opportunity to spend a night at Sepang International Circuit. From March 27-29, the famed track will be listed on Airbnb, offering two lucky winners (and up to three friends each) the chance to spend a night right at the heart of the action. Surrounded by the buzz, adrenaline and excitement of one of the most prestigious races in the world, winners will get to enjoy spectacular views overlooking the track's sharpest bend.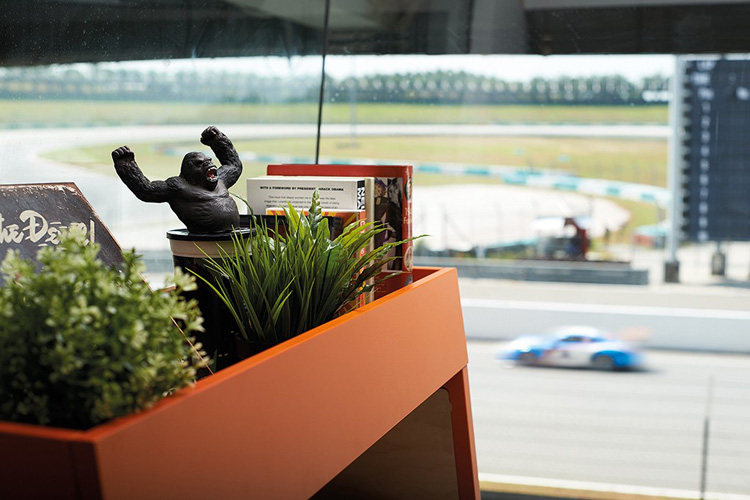 Hosted by former pit reporter and TV personality, Sanjeev Palar, the unique overnight experience will be full of highlights. Once races have ended and the stadium lights switched off, Sanjeev will lead guests on an intimate midnight tour of the track where he will share stories and snippets of the track he knows so well. The group will then settle into the listing for the night and enjoy all the comforts of home before they awake to the revving of engines.
Sanjeev will serve a traditional Malaysian breakfast, after which Sepang officials will then lead the lucky guests on an exclusive "Pit Walk" where fans can experience behind-the-scenes action at the teams' pit. The winners will also get to enjoy all the fun activities and entertainment surrounding the race: the Carnival, drifting and karting at the Xtrack and the after-race concert with Kpop artistes Girls' Generation and SHINee. Main Grandstand tickets to watch all three sessions – practice, qualifying and race day itself – are included in the prize.
The Sepang trackside is the latest addition to Airbnb's 'A Night At' campaign, designed to unlock places around the world where it's never before been possible to spend the night. Some of those experiences have included a KLM plane in Amsterdam, Galeries Lafayette in Paris, an IKEA store in Australia and a ski lift in Courchevel in the French Alps.
For a chance to win this ultimate race experience, visit the Sepang listing on Airbnb before midnight on 22 March 2015 (Malaysia time), contact the host and through Airbnb's messaging feature, tell us why you'd like to spend the night in Sepang International Circuit during the race weekend. More details at airbnb.com/nightatsepang2015
all images courtesy of AIRBNB
Comments
comments