Israeli Maayan Zusman Interior Design studio has turned an old 55 sqm apartment into a luxurious 2 bedroom, 1 bath and 1 guest toilet flat with an open balcony overlooking the lush greenery of a quiet street just a stride down from the hot Basel square in Tel-Aviv.
Each cm. was carefully planned and thus the apartment includes no built walls except for a mere 1 meter wall. The rest of the space is cleverly segmented by specially designed cupboards (in which all electrical appliances are hidden) and glass walls.
One of the main concepts of the design was a glass cube that segments the apartment space. This glass cube, both transparent and black glass, contains the "wet spaces" (bathroom and guest toilets). The entire guest toilet is a black cube and in it a smaller yellow cube which is dual-sided and connects it to the main bathroom.
Despite the need to utilize each mm, the balcony was opened and is spacious. In it, an orange tree was planted and in this manner, the greenery was bought even closer to the apartment. Each detail of the apartment was especially designed right down to the door handles.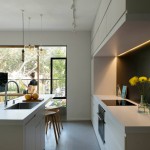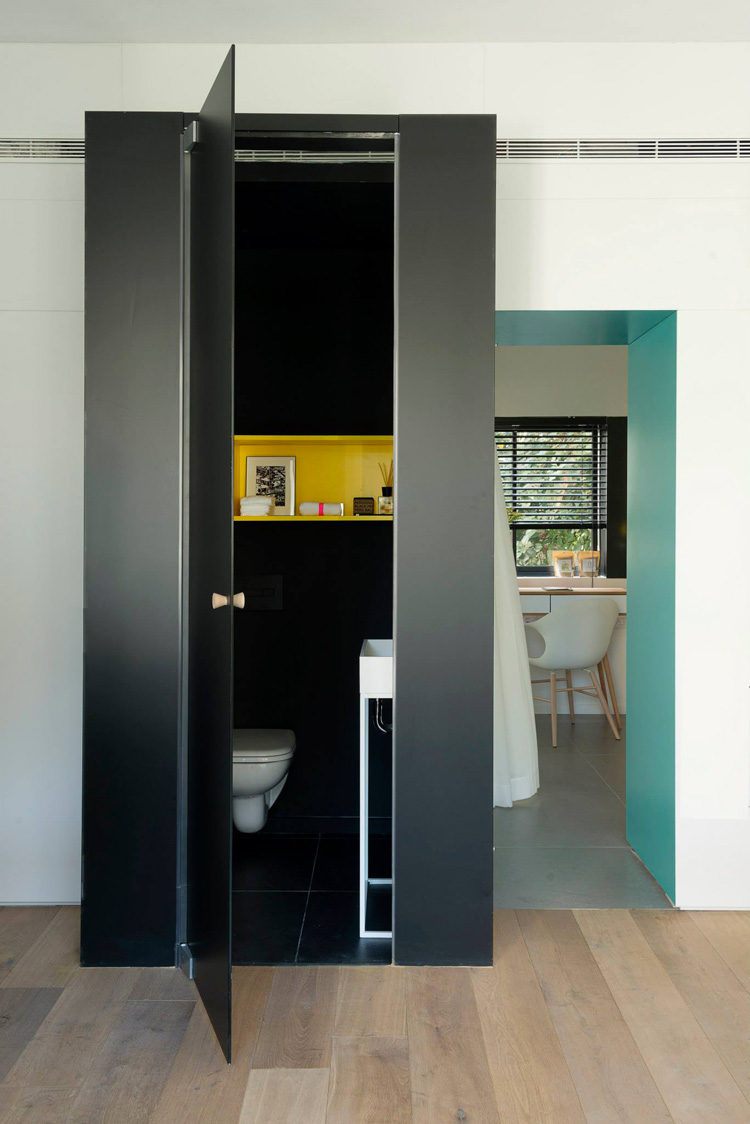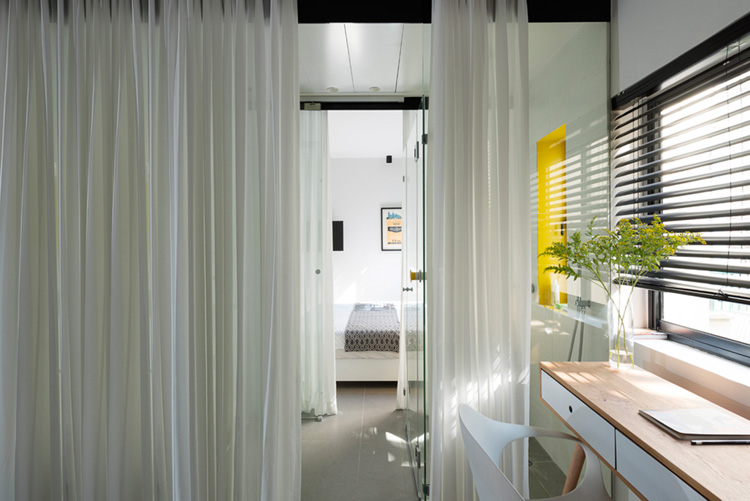 all images © GIDON LEVIN 181 ARCHITECTURE PHOTOGRAPHY
Comments
comments