After having designed the first Blue Bottle Coffe roastery/café in Japan, Schemata Architects has completed the Blue Bottle Coffee AOYAMA Cafe, the second shop of the American brand in Tokyo. Located in Aoyama district, approximately three minutes walk from Omotesando Station, the café occupies the second floor of a building surrounded by trees in a quiet neighborhood, a few blocks away from the bustle of the main avenue. From the second floor, you can see green leaves in front of spacious balconies and enjoy beauty and comfort of each season.
The café space is deep in east-west direction, with an entrance located at a narrow end. Taking advantage of the spatial depth, Schemata Architects created three café zones according to length of stay and behavior, which gradually shift from short staying zone at the entrance to long staying zone in the back.
The kitchen is designed to ensure that all activities can be seen without obstruction. The architects have treated space for customers and the kitchen as equally important, hoping that customers and the staff will make a good café together.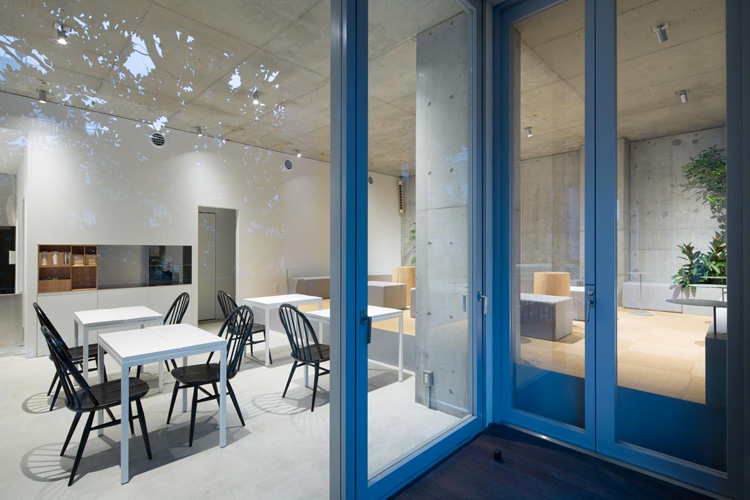 all images © TAKUMI OTA
Comments
comments