Israeli Dori Interior Design studio has recently refurbished this 110 sqm. apartment in a 1957's building located on Ben Gurion Boulevard, a few step from the beautiful beaches of Tel Aviv. Originally, the apartment was full of small niches, and a long, dark, narrow diagonal corridor. The front was closed with old shutters and there was no outdoor terrace. The kitchen was tiny, closed, rear and away from the living room.
The location in the heart of Tel Aviv and the Mashrabiyya element on the front of the apartment was the starting point for the design concept – "When Urban meets Ethnicity".
The Mashrabiyya is an architectural element typical of Islamic architecture, which evolved to create a difference between inside and outside, in order to allow the entry of air and light too, but simultaneously allow privacy.
Originally the Mashrabiyya was hidden by old shutters — some of the apartments in the building even blocked it by interior walls. "We found it as an important and beautiful element to be emphasized" explains Dori Redlich, founder of the studio. "We have created a beautiful patio on a concrete stage surrounded by the Mashrabiyya walls, and let the sun shine through them."
The public area includes the living room, the big terrace, kitchen and a dinning area which is a one big open space that is very functional, open inviting and bright area combines various seating and hosting options.
The great master bedroom includes a huge wardrobe that like any other carpentry item is custom made. In the same space, a luxury bath stands on a stage, capturing the attention with its translucent shower box that floats in the middle of the bedroom.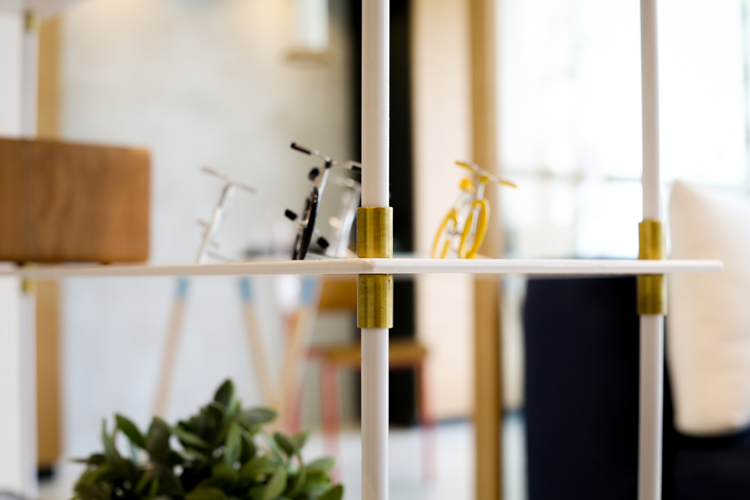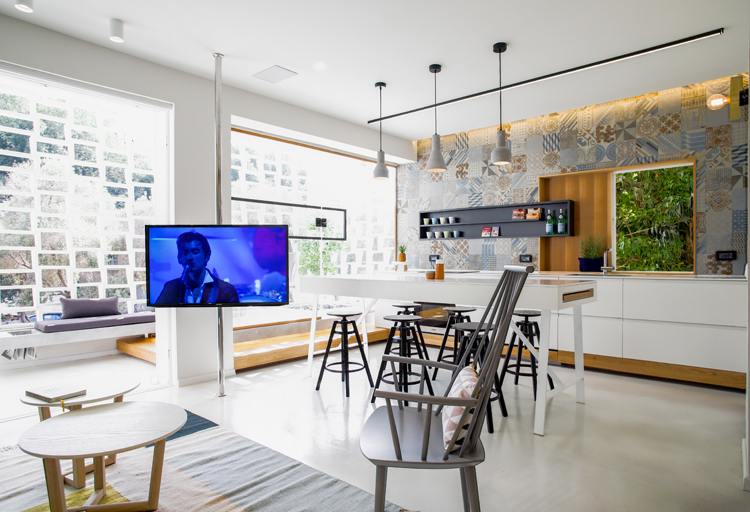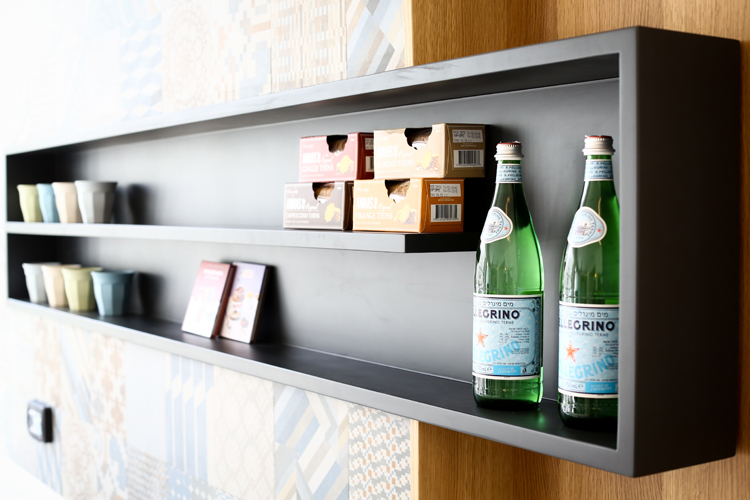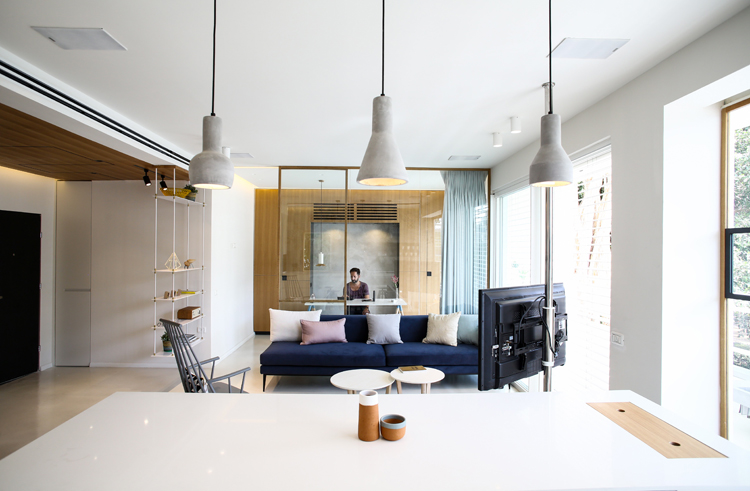 all images © Adi Cohen Zedek
Comments
comments