Studio 3.4 Arquitetura designed this concrete house in the outskirts of Brasilia, Brazil. The compact residential design was materialised as a concrete prism which was oriented to provide uninterrupted views of the beautiful landscape.
The programme is minimal – a residence for a single resident, with a simple and modulated plan developed into exclusively dimensioned spaces: living room and integrated kitchen, office, bedroom, bathroom and an​independent laundry area. All spaces open to the horizon, providing continuity between the interior and exterior, and a dynamic spatial perception throughout the day.
Sliding door frames provide incidence of natural light and cross ventilation, which favours the cooling of concrete – a material that naturally tends to absorb and retain heat. Another feature to maintain the thermal comfort inside the house was the implementation of a layer of vegetation that prevents the direct incidence of sunlight on the concrete slab, and which also provides a system for collection and reuse of rainwater.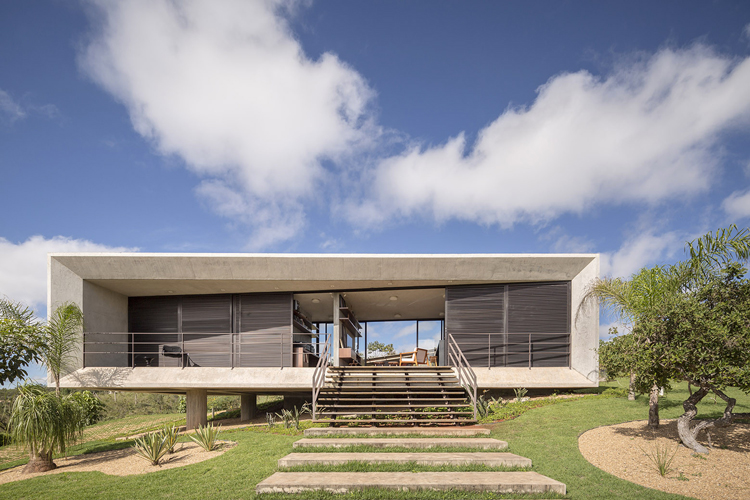 all images © Joana França
Comments
comments