Technē Architecture and Interior Design studio has recently completed a new cafe in Armadale for Melbourne hospitality duo, Jamie and Loren McBride. After making their mark with Richmond favourites Touchwood, Pillar of Salt, Northcote and Barry, Jamie and Loren have just opened the doors on their latest café project, the Mammoth café.
Engaging Melbourne architecture and interior design studio Technē to convert the site, the duo set Technē a brief of creating a peaceful, happy space that had a nod to subtle reference points including West Coast USA, summer holidays and the aesthetic of Wes Anderson films.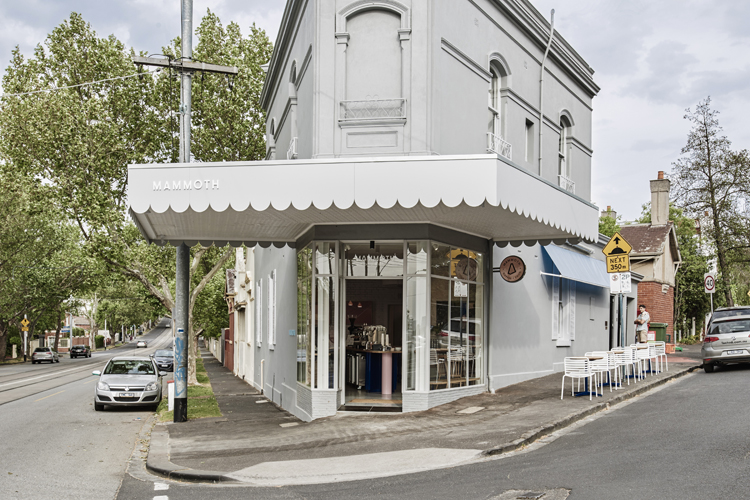 Working with a site that was irregular in shape and split into two distinct sections, Technē began by workshopping multiple potential floorplans in line with the client's openness to exploring non-standard seating arrangements. In response, a sculptural front counter that incorporates bar-style seating greets guests and creates a central focal point of the room.
A variety of seating styles capitalise on the natural nooks that are created by the site's irregular triangular floor plan. In addition to loose seat and table settings, long benches, banquettes and bar seating at the central counter offer multiple configurations and varying energies that create a flowing and relaxed environment.
In finishing and decorating the space, Technē opted for clean, simple white walls to increase the sense of space and reflect the natural light. Splashes of blue are an instantly recognisable signature of the design, from the powder blue terrazzo flooring and powder-coated navy blue metal table legs, to the varying shades of the blue aprons adorned by floor staff. American Oak benchtops and tabletops add warmth to the space, complementing an abundance of natural light and sunshine.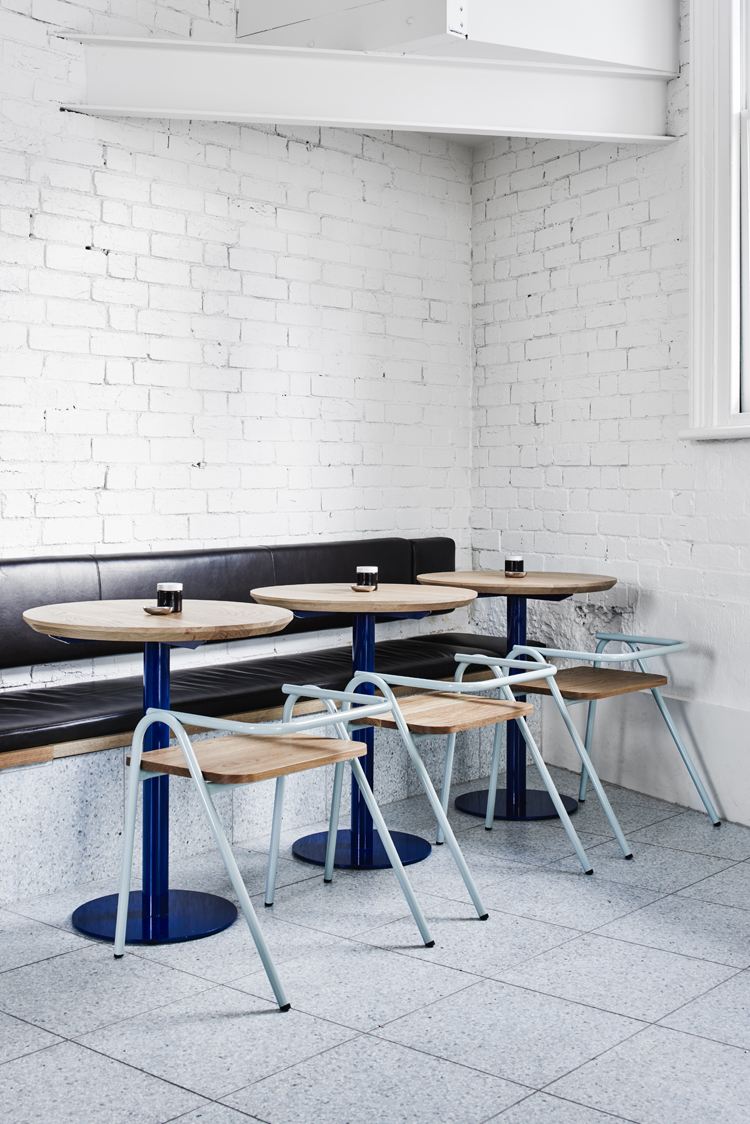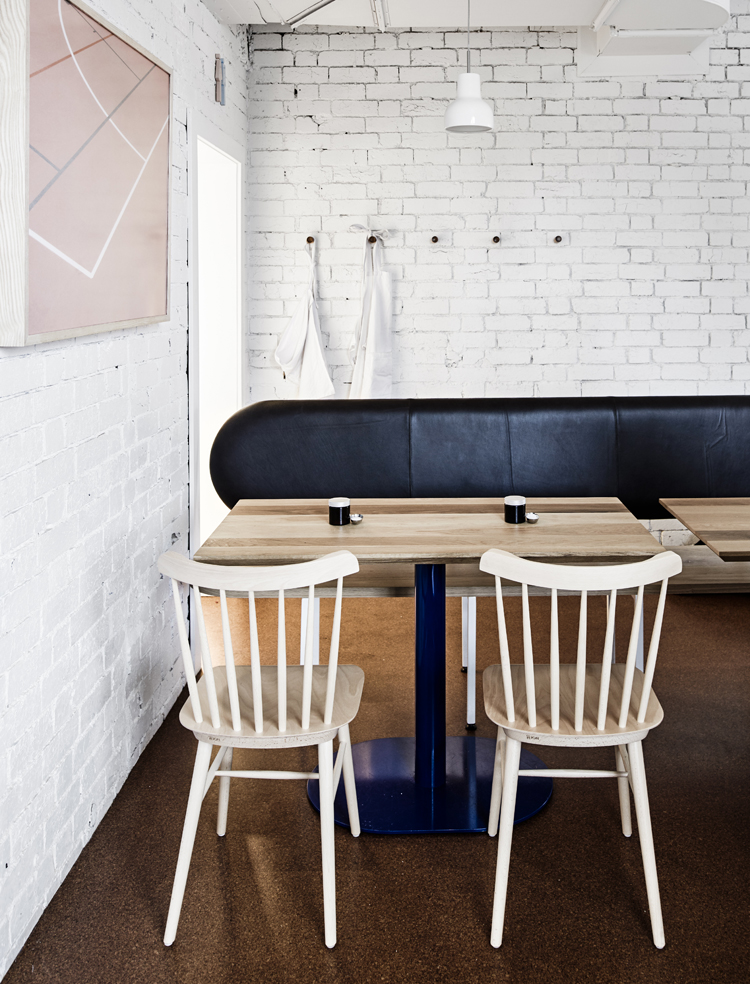 all images © Tom Blachford
Comments
comments