The slanted frame of this house by Budi Pradono Architects was designed as an antithesis to the status homes and mock-European styling of a gated community in Jakarta, Indonesia.
Its tilted steel frame, tilted 20 degrees from the vertical, takes the form of a white exoskeleton leaning towards the street and rising precariously above the adjacent terracotta-tiled roofs; meanwhile, the house's interiors are completely encased by glass walls, their angled glass-panes aligned with the structure's tilt and providing the owners with breathtaking views of the area.
The 320-square-metre house called Rumah Miring (Slanted House in English), stands on an eight- by 20-metre and consists of three floors. An elongated pool and an open-air pantry occupy the ground floor, with a glass-box housing a study hovering above on the mezzanine level. The private areas of the house, master bedroom, wardrobe and bathroom, are located on the first.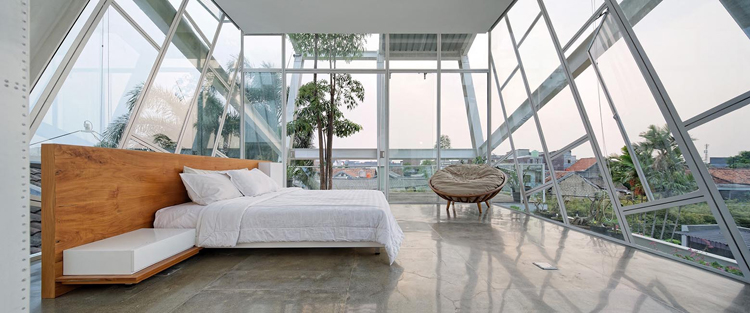 The 16m2 bathroom area acts as a response to the current trend of urban lifestyle who normally spend more time in a bathroom where users are able to have more quiet time, a contemplative room as well as a resting place while using smartphones, reading newspaper or social media as a communication device.
Last but not list, the living room on the top floor has the best views of the city whereas a guest room located on the back of the house retains a sense of privacy.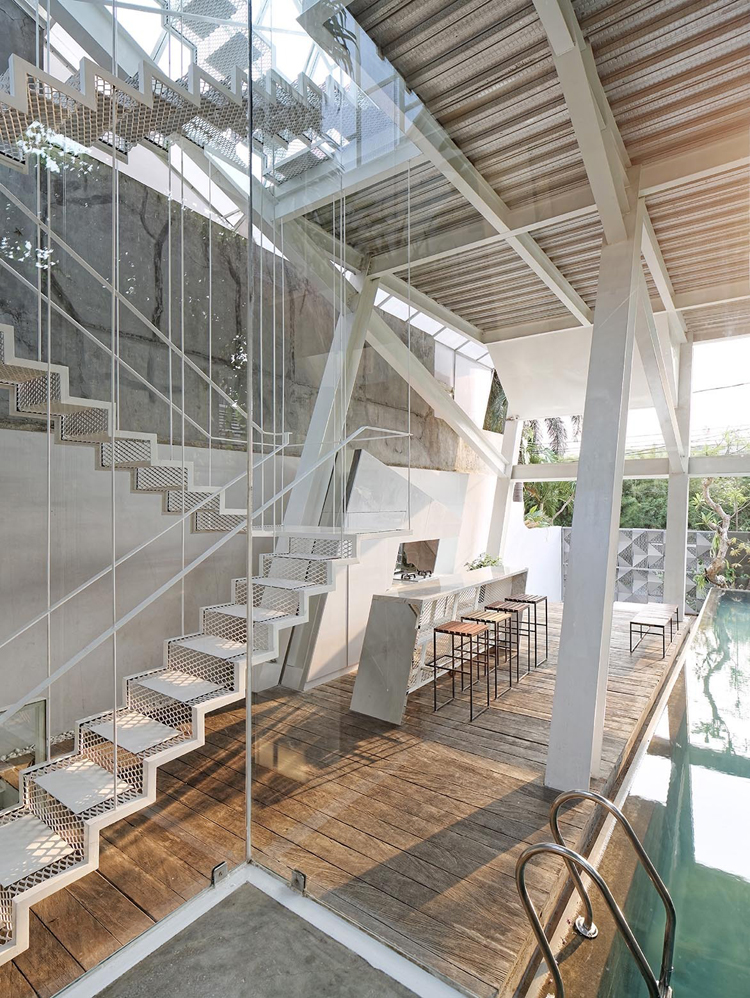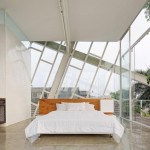 all images © Fernando Gomulya
Comments
comments