Order and Chaos, the words that best describe Melbourne's newest Japanese food destination, Tetsujin. Located on the 4th floor of Emporium, the sleek EAT Architecture designed space, conceived in collaboration with local graphic studio Principle Design, emulates everything that you will find in Tokyo in 24 hours including a sushi train that uses the best quality market fresh fish, and a Japanese BBQ section where wafts of premium cuts of meat and seafood are being tended to by your own attentive BBQ attendant.
EAT Architecture drew inspiration from the culture of machines in Japan from trains and vending machines to robots and cameras to conceived the interior space. Deconstructing these objects, and remixing them within a colour palette reminiscent of the hot, metallic world of machines (and BBQ), allowed the graphics to 'ramp up' as you move from one area of the restaurant to the other, enhancing the shift between moods of the space.
So get ready to be greeted by a warm "irrashaimase!" when you walk through the door and into this Japanese destination.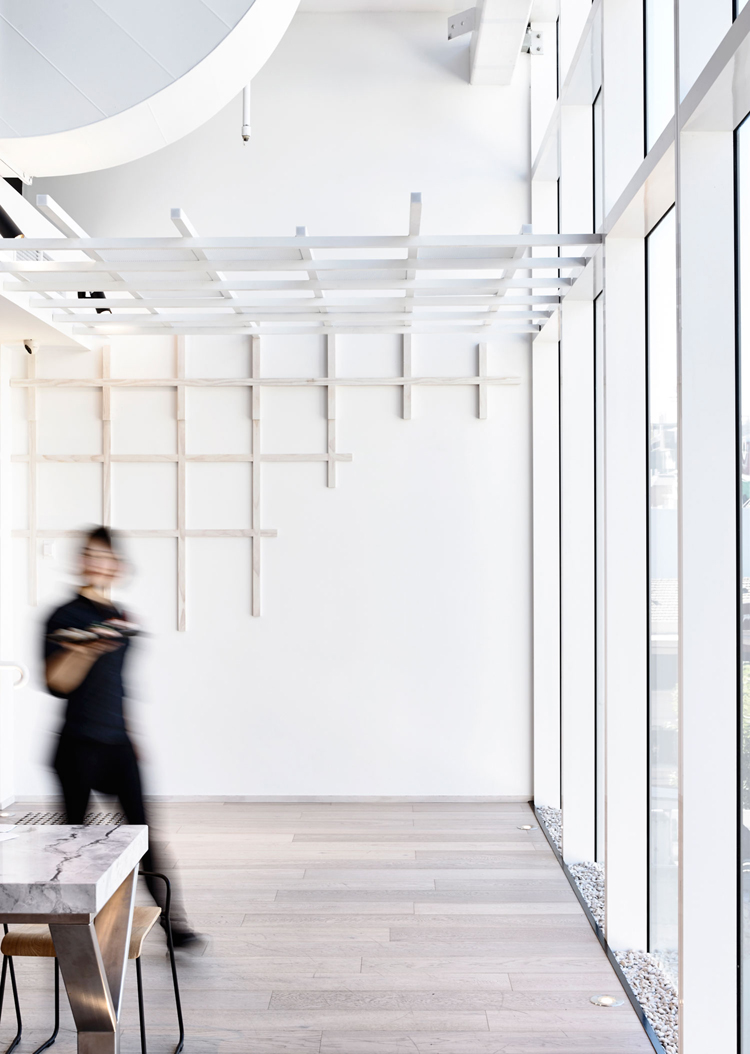 all images © Derek Swalwell
Comments
comments