London-based practice Fraher Architects has recently refurbished a two-storey listed house in London's Lambeth neighborhood. Originally developed for artisan workers – in the form of modest, brick built terraced houses, Lambeth Marsh House had been left unoccupied for over ten years.
"Our concept and challenge was to breathe new life into all floors, whilst respecting the heritage of this listed building and restoring some of the lost historic detailing," explain the architects. "Materiality was very important to help produce a sensitive contemporary design assisting our conservationist approach."
The run down fabric of the existing building required extensive refurbishment with a sensitive approach. Restoring the panelled fireplaces, wood panelling to walls, architraves and skirting to their original condition celebrates the history of this building, whilst the addition of a contemporary rear and side extension compliment and update these features.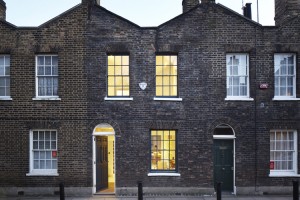 The ground floor has been opened out, a large open plan living space creates an new light airy space, whilst a new glazed extension feeds light into the plan of the building. Throughout the traditional setting contemporary furniture updates the spaces for modern living.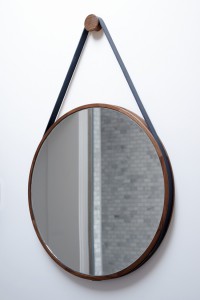 all images courtesy of Fraher Architects
Comments
comments