Źródło.bar is the new whiskey bar on the map of Poznan designed by architect Adam Wiercinski. It's located in basement of a tenement house on Taczaka street – one of the most popular streets with restaurants and cafes in the city center. Original brick walls and wooden floors have been exposed to create the ideal backdrop for the bespoke furniture and lighting pieces, created exclusively for this project in order to reduce the use of ready-made products.
Three structural boxes were placed inside the bar, holding all of the furniture products together. None of the components, except surface mounted electrical installations were screwed into the original walls. In the entrance room, opposite the main door, there is the first steel box bar. It is made of steel profiles and nets, rusted metal and raw MDF which covers the bar top surfaces. Located on the right side of the entrance is the second steel structure, which contains seating areas and storage space for bottles.
In the second room there is the largest construction that features seats conntected together by steel "bridge" with nets and neon lights. The "bridge" is placed on the line of former door and highlights the transition between the spaces.
When choosing a colour palette for the interior Adam Wiercinski decided on subtle graphite colours that complimented the colour of the brick walls.
During the summer, many of the parking spaces in Taczaky street are turned into cafe gardens which many people congregate to. Źródło.bar follows suit with quirky handmade outdoor furniture, giving people the option to enjoy the sun, or escape underground in to its sophisticated and modern interior.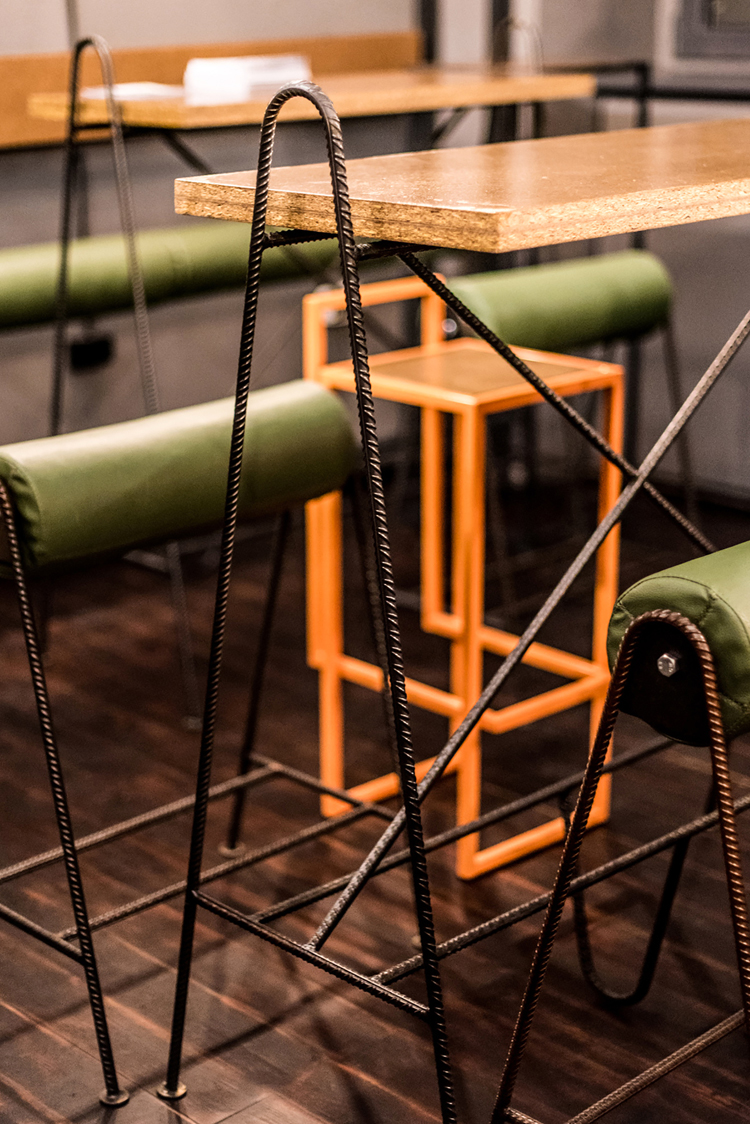 all images © Przemysław Turlej
Comments
comments