Designing an elementary school of tomorrow in a 120,000 square-foot heritage building built in 1896—that's the challenge that Sainte-Anne Academy gave to Taktik Design. From room layout to furniture design to communications, this innovative project was undertaken by Taktik Design's industrial, interior and graphic designers. After the team proposed the initial solutions, they were given carte blanche to create an efficient environment that accommodates the latest teaching standards. The fun-filled environment at the Academy was designed with kids in mind; the space is less of an interpretation of their imaginations and more of a blank canvas for their creativity.
Drawing on innovative international teaching methods, the spaces were opened up to create clear sight lines and relevant connections between functions while allowing more light into the heart of the school.  Incorporating thematic rooms—like a greenhouse and a theatre—the design supports the teachers.
Every aspect of the furniture was carefully considered to strengthen the project concept. Storage units in classrooms and coatrooms were tailored for the size of the students, allowing for easy access.
Special signage and a color chart were developed to express the brand image, promote a sense of belonging among students and facilitate orientation, even for the elementary school's youngest students. A single color is assigned per group and is clearly visible from the hallways. Meanwhile, the school logo was redesigned to be progressive, indicating the students' grade cycles and classroom floors.
The monochrome theme in the classrooms prevents visual overstimulation and allows the space to be brought to life by the children themselves. Icons representing the institution's values are posted on the walls and included on signage, contributing to the unique character of each learning space. The same shapes are used throughout, though varying in scale, to ensure consistency and strengthen the visual identity of the spaces.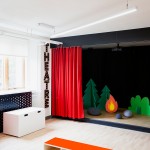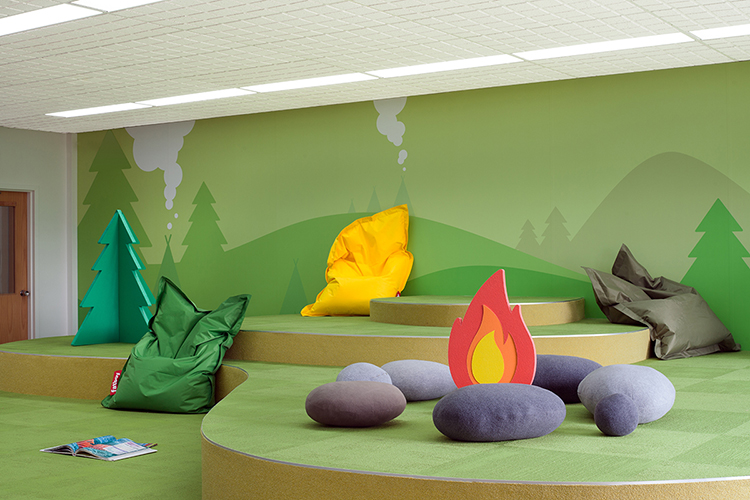 all images © Maxime Brouillet
Comments
comments