Designed by creative director Ikkyu and Junya Sato of design studio Kaibutsu, Fast Food Aid is the world's first supplement shop for fast food lovers. Opened in Harajuku, Tokyo, the Fat Food Aid offers tablets to replace the missing nutrients from foods such as hamburgers, pizza and ramen.
This shop doesn't looks the other pharmacy but the truth is it's a educational supplement shop made by Dohtonbori, organic traditional fast food restaurant, aiming to educate about health, eating habit and nutrition.
The pills are free, all customers have to do is trade in the receipt from their latest fast-food purchase, and each supply comes with professional advice about the health issues associated with these foods. If it's pizza, they give 24 tablets. If it's hamburger, they give 20 tablets.
In Harajuku where there are a lot of young people who have a bad eating habit. Once they get in, they are surprised with the the supplements they have to intake and they understand how bad they're itching habit is.
"We created the shop design by coexisting the street atmosphere and a mad laboratory atmosphere," said Ikkyu. "To get attention of the target who don't care about nutrition in their daily eating habits. We create the street atmosphere, Harajuku have, and maddens laboratory atmosphere to express how serious our bad eating habit is. then our shop stand out in the street, they stop by and get into the store."
Fast Food Aid has been opened at the end of April for a trial period of just a week. It is currently closed, but the aim is to reopen it imminently for a longer period.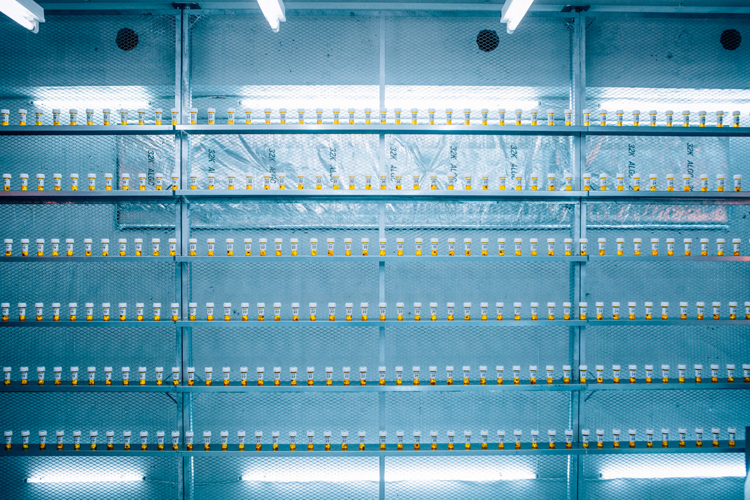 all images © Kaibutsu Design | video courtesy of Dohtonbori
Comments
comments