Titled "Darzanà: Two Arsenals, One Vessel", the Pavilion of Turkey at this year's Venice Architecture Biennale is a reflection of the two great twin harbours of the Mediterranean sea, Istanbul and Venice.
Central to the concept behind Darzanà is the common cultural heritage shared between Istanbul and Venice arsenals, reflecting the trails found in language and architecture on future projections. The title of the project Darzanà shares the same origin with the Turkish word tersane and the Italian word arsenale.

Venice and Istanbul, despite their different identities and different dimensions today, both featured considerable dockyards that once reflected one another in size and production. The common core of these dockyards were the shipdecks where ships were built and then launched, which were positioned perpendicular to the sea and constructed in proportion to the ships.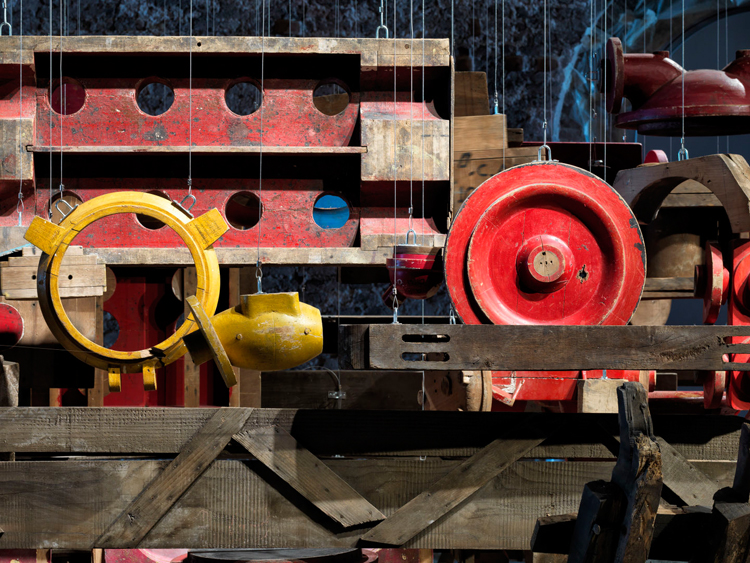 For the Architecture Biennale, a vessel, a baştarda, has been constructed out of waste materials in Istanbul and transported to the Sale d'Armi in Venice to complete the connection between the cities. This project builds a bridge between the dockyards of Venice and Istanbul, borrowing its title from a hybrid word which has its roots in the Mediterranean.
Measuring 30 metres long and weighing four tons, the vessel was built from more than 500 pieces including seven kilometres of steel cable and abandoned materials found on site including wooden moulds, discarded furniture, signboards and boats. When La Biennale closes in November 2016, Baştarda will continue her journey and she will eventually become the centrepiece of a museum of arsenal, when the site is opened to public in Istanbul.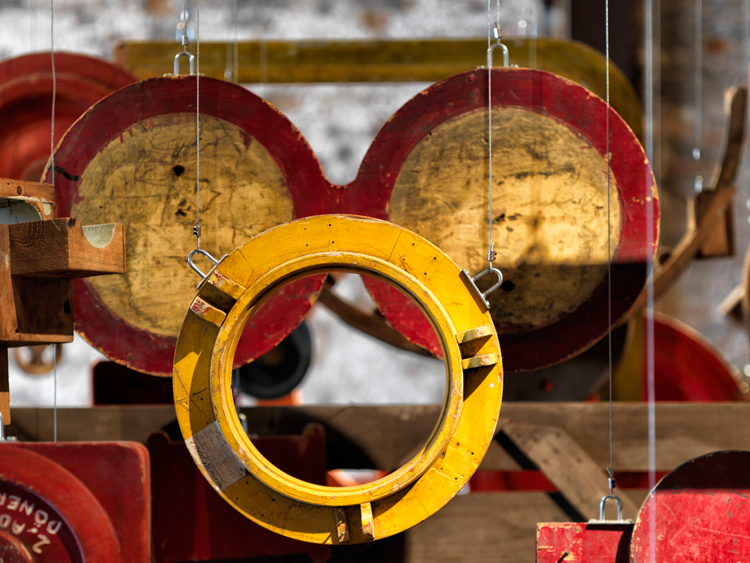 Darzanà's main theme raises the question of whether it is possible to transform borders, fronts and other spaces of conflict into thresholds and spaces of consensus. In this vein, Baştarda becomes a vessel of frontier infringement. She came to Venice, and she will eventually go back to Istanbul, travelling back and forth, just as the languages, the architectural forms, and people of the Mediterranean, have done throughout history. Reporting from Darzanà, one can announce the futility of demarcations on the seas and in between the words.
Curated by Feride Çiçekoğlu, Mehmet Kütükçüoğlu and Ertuğ Uçar, with curatorial collaborators Cemal Emden and Namık Erkal, the Pavilion is located at the Sale d'Armi, Arsenale, and coordinated by the Istanbul Foundation for Culture and Arts (İKSV).
all images © Cemal Emden
Comments
comments