Nestled in UK's Dorset woodland, not far from the Jurassic Coast, The Woodman's Treehouse offers a luxury retreat between and beneath the canopy of aged oaks.
The Woodsman's Treehouse combines sustainable wood craftsmanship and luxurious interiors with a playful touch. Highlights include your own sauna and hot tub on the upper spa deck, a revolving woodburner, an open air tree-shower on a huge second deck and a stainless steel slide.
Designed by Guy Mallinson and Keith Brownlie of Brownlie Ernst and Marks, the Woodman's treehouse has opened its doors in the summer of 2016, in a magical setting that can only be described as 'Utopia', with uninterrupted vistas through the tree canopy across an enchanted Dorset woodland.
The Woodsman's Treehouse's grand pier-like boardwalk extends into your own private kingdom: a king-sized bed, a double-ended copper bath and the rotating fireplace that can be pointed toward the bed, sofa or kitchen. A particularly notable feature is a window in the floor, looking down to the stream below. The thick insulating walls feature picture windows that offer woodland views, and there is ceiling window above the bed that looks up at the impressive oak canopy above.
Outside on the huge rear deck there is a wood fired pizza oven and barbeque, as well as an outdoor tree showers – supplied with endless piping hot water. From this level there is a spiral staircase up to the roof/spa deck, where you'll find a hot tub and a sauna in complete privacy. It's rather special to be relaxing up amongst the branches, looking through the woods towards the sunset.
Available to rent from £390 (about $475 USD) per night, The Woodsman's Treehouse provides a place to recoup, restore and revive.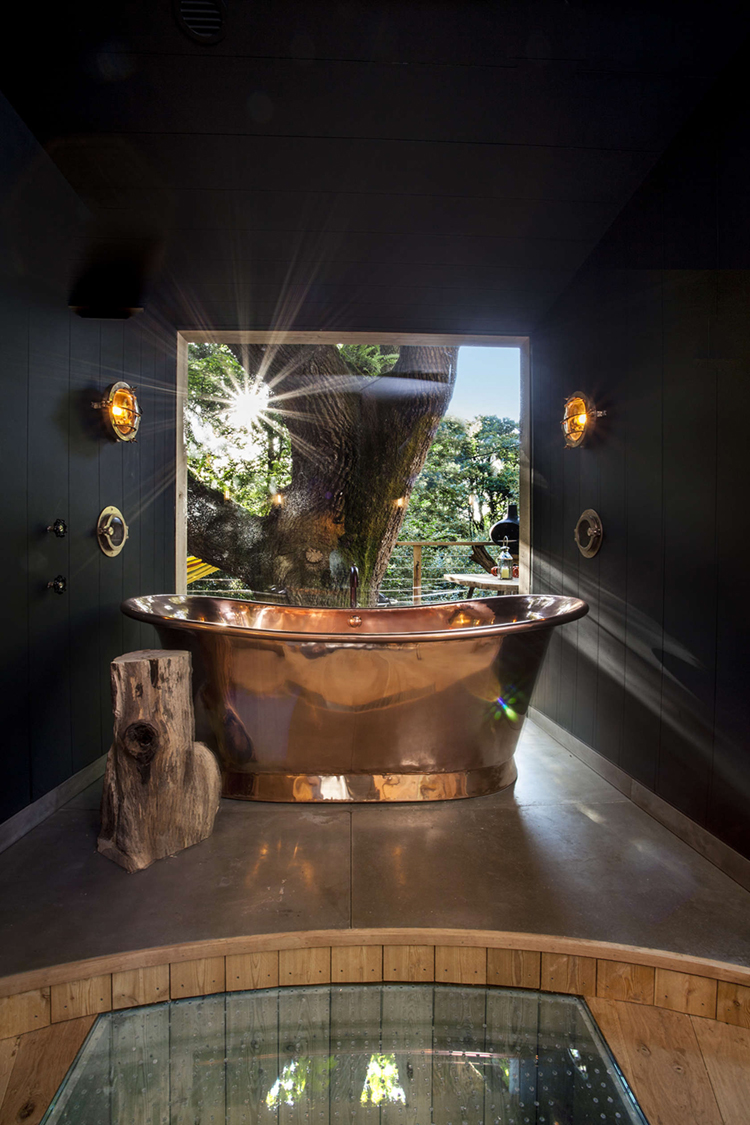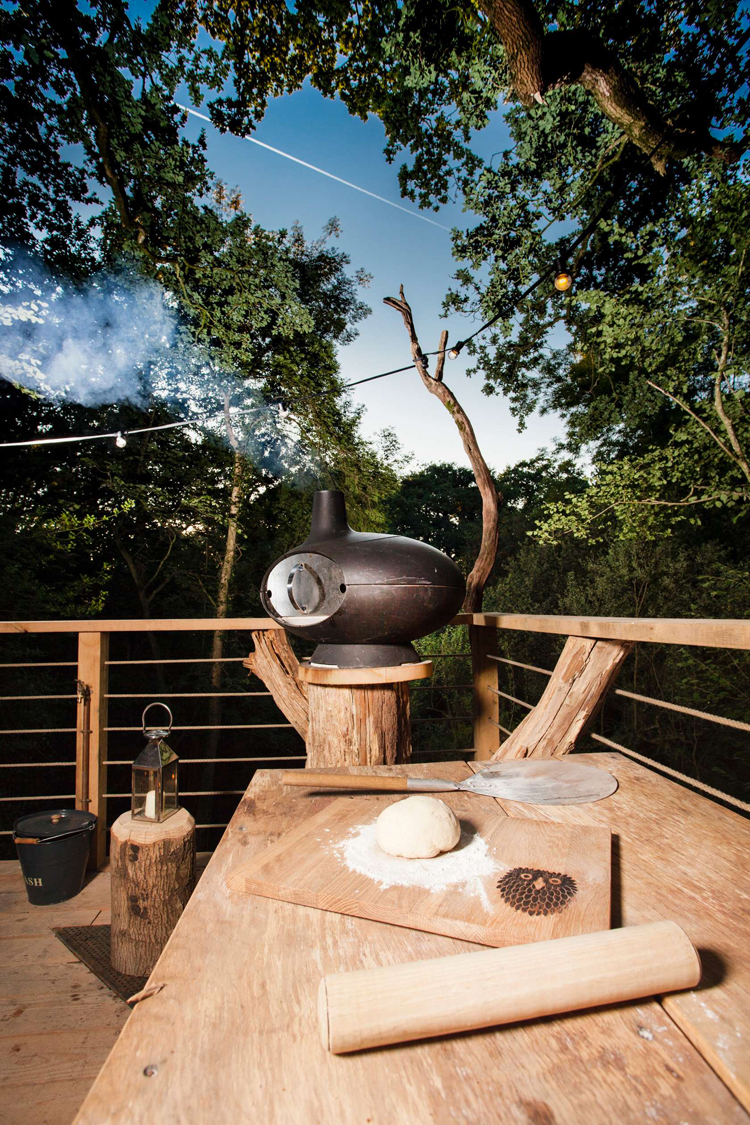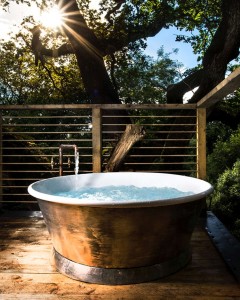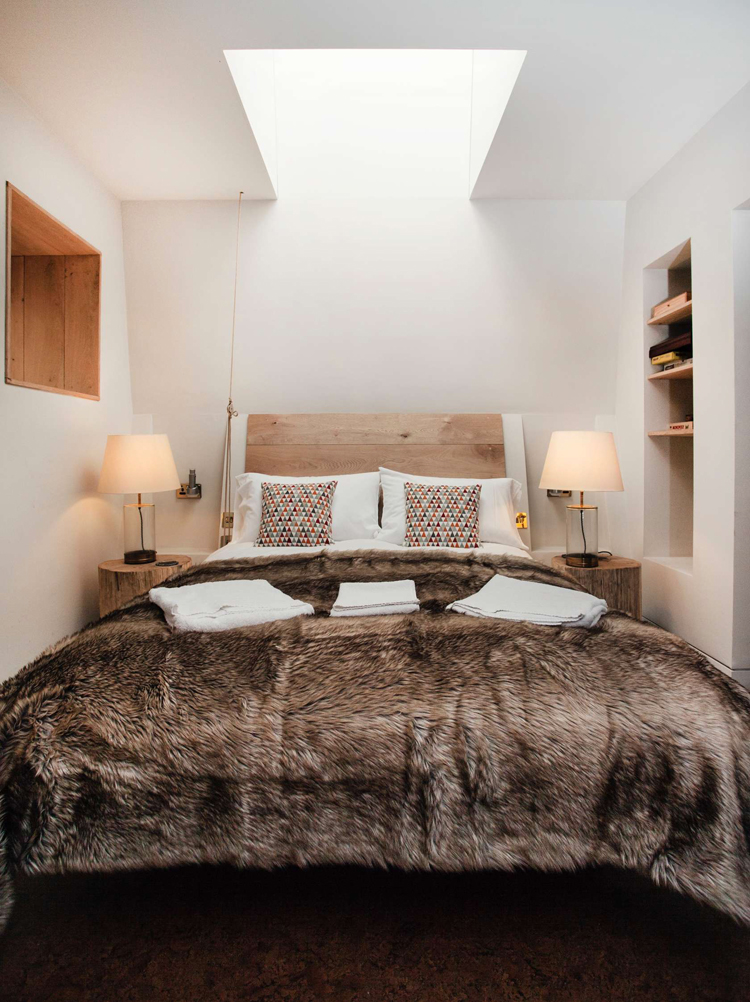 all images courtesy of Guy Mallinson
Comments
comments