The Farutex Culinary Academy in Łódź is the latest project designed by the architects from mode:lina architekci studio in the heart of Poland. The academy was specially designed not only for presentations, culinary or sommelier workshops purposes but also for meetings and training courses among bigger number of people—the auditorium can hold over 40 persons.
Since a chef rules the roost during shows, the architects has proposed an exposed kitchen, which is like a scene topped with black latticework and complete multimedia equipment. Due to hung televisions and retractable screen, guests are able to accurately observe the preparation of their meals.
The black, steel construction has served to create a shelving with wooden cubes, perfectly fit for keeping wines from all over the world. Neon signs above the shelvings make it easier to find a bottle from one's own favourite place in the world.
The interior of the academy is kept in a style of elegant and industrial vibe. The kitchen itself is exposed on an island made from stylised black-and-white tiles.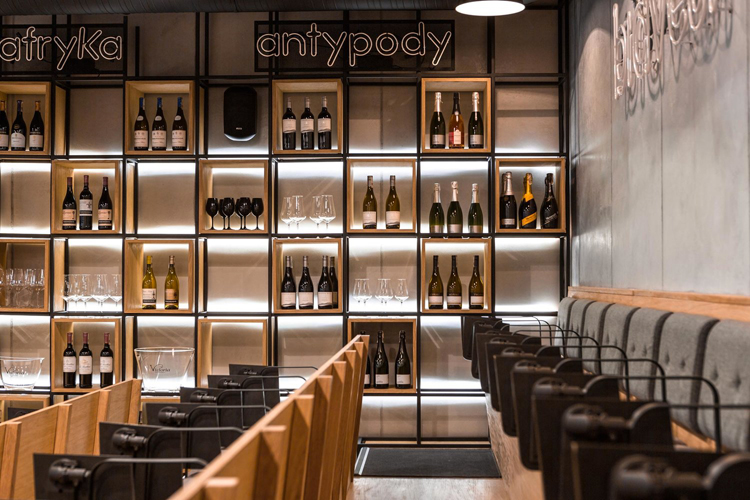 all images © Marcin Ratajczak
Comments
comments