In the ultra-exclusive Paris suburb of Saint Cloud, Atelier Tristan Auer, Wilson Associates has recently completed the renovation project of an early 20th century home. The three-storey dwelling for a young, modern family accommodates playful children and an eclectic contemporary art collection in a chic, comfortable environment. Overlooking the city of Paris and the Eiffel Tower, the home was customized for the family's daily lifestyle, moods, and interests – from the owner's collection of contemporary art to a high-quality sound system for music to be heard throughout the home.
"The design was planned depending on the lifestyle of the family and their habits," says Tristan Auer, Principal Designer for the project. "Because they have young children, the design had to be practical and operational. This is a family residence and family time with the children is extremely precious for the owner."
Many of the furniture, fixtures and equipment used in the interior design were custom designed and created, and include a 5-meter-long sofa designed by Thierry Lemaire, who designs furniture for Fendi. Some of the other furniture pieces are vintage finds the homeowner selected at the flea market, which pair nicely with salvaged and restored parquet floors. The coffee table in the living room was also custom-made by Thierry Lemaire, and other furniture pieces were supplied by Silvera, Knoll, and Minotti. The striking suspended fireplace is by Gyrofocus, and leather throughout the home is from Lance.
In the bathrooms, the stone and bathtub were handmade by Real Marbre using stone hand-selected by the client. Carpets were supplied by IDO, Jules & Jim, and Silvera, and light fixtures are by Ormond US. Devon & Devon supplied the vanities and tubs. Handmade glass door pulls in the dressing area were made by Brehat in Brittany, and the light fixture is by Ingo Maurer.
Custom hand-painted illustrations by Leonard Butler in the children's room, and Art et Breton, who also does finishes for Christian Dior, in the dressing area enhance the bespoke mood of the home.
"This is a house of a hedonist who enjoys listening to good music with a high-quality sound system, which we needed to integrate into the decor without it being visible or changing the ambiance of the design," says Tristan. "The interior design incorporates pieces of an art collection that is precious to the homeowner as well. One of the pieces of art is a real motorcycle that needed to find a place in the villa, and an astronaut helmet was to be exhibited in the office."
A prominent design feature is the central staircase with hanging ceiling lighting inspired by the work of artist James Turrell.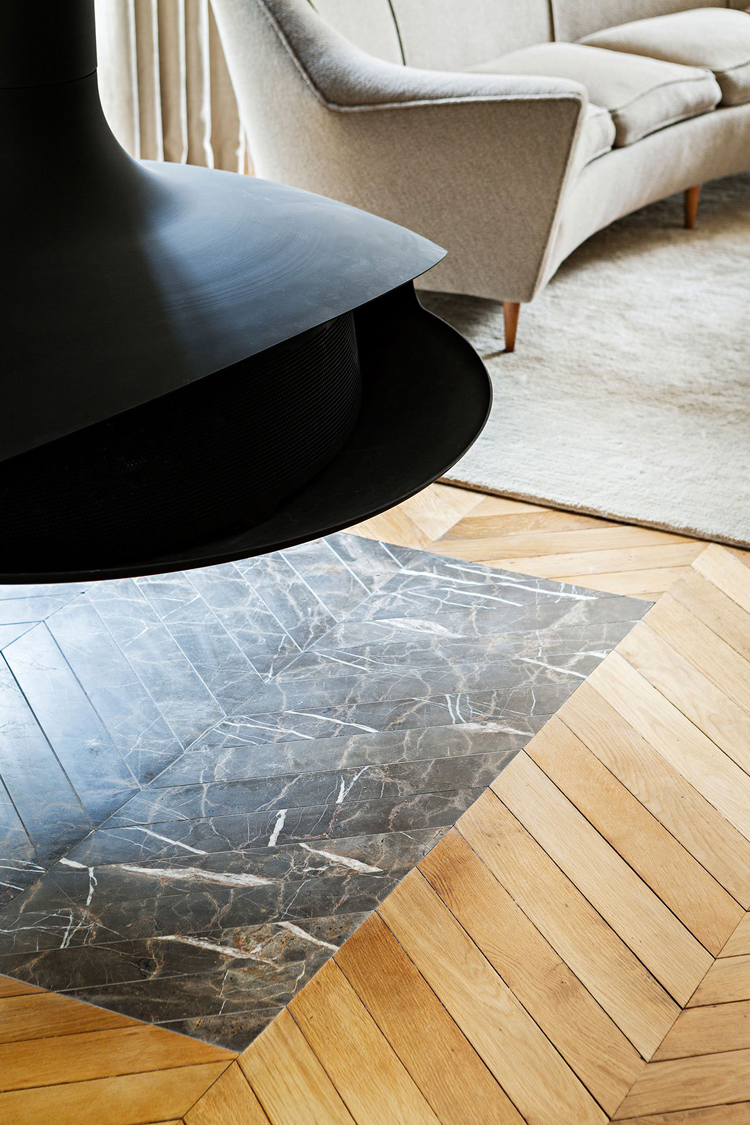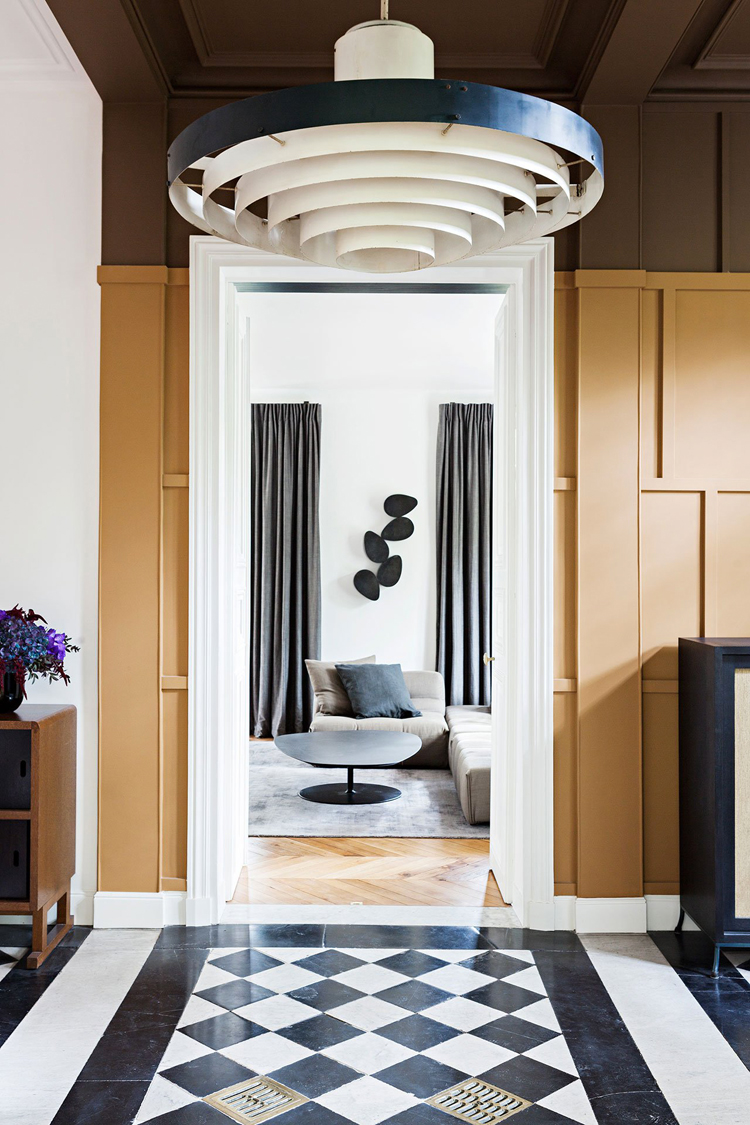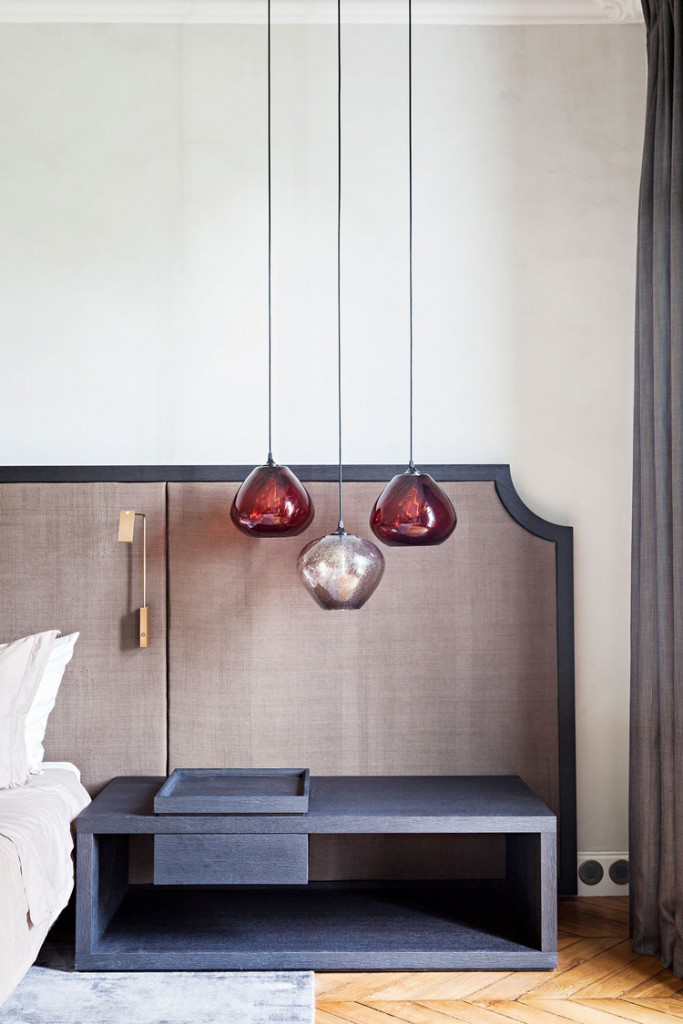 all images © Yann Deret
Comments
comments