Designed by Portuguese architect Paulo Martins, this countryside house in Sever do Vouga, Portugal, with an useful floor area of 45 sqm, is the perfect place for a weekend break. With the original structure largely intact, the design team main task was how to sensitively renovate the property, bringing it up to modern standards, without losing its history and charm.
The exterior appears to have been repointed and spruced up, while the interior has had a complete overhaul. Most of the walls, the floor and the ceiling are finished in white. In some areas, however, they've left the original stonework exposed, allowing it to act as a feature wall and breaking up the ethereal palette.
The house is divided in two floors: the social room, on the ground floor, enjoys the direct relation with the outdoor areas, while the suite, located on the first floor, can be reached by indoor stairs, used for storage and but also to separate the rooms. The original outline was as important as the contemporary style added to the building. Clear colours and a minimalist language were used in order to maximize the bounds and give an idea of wider and open area.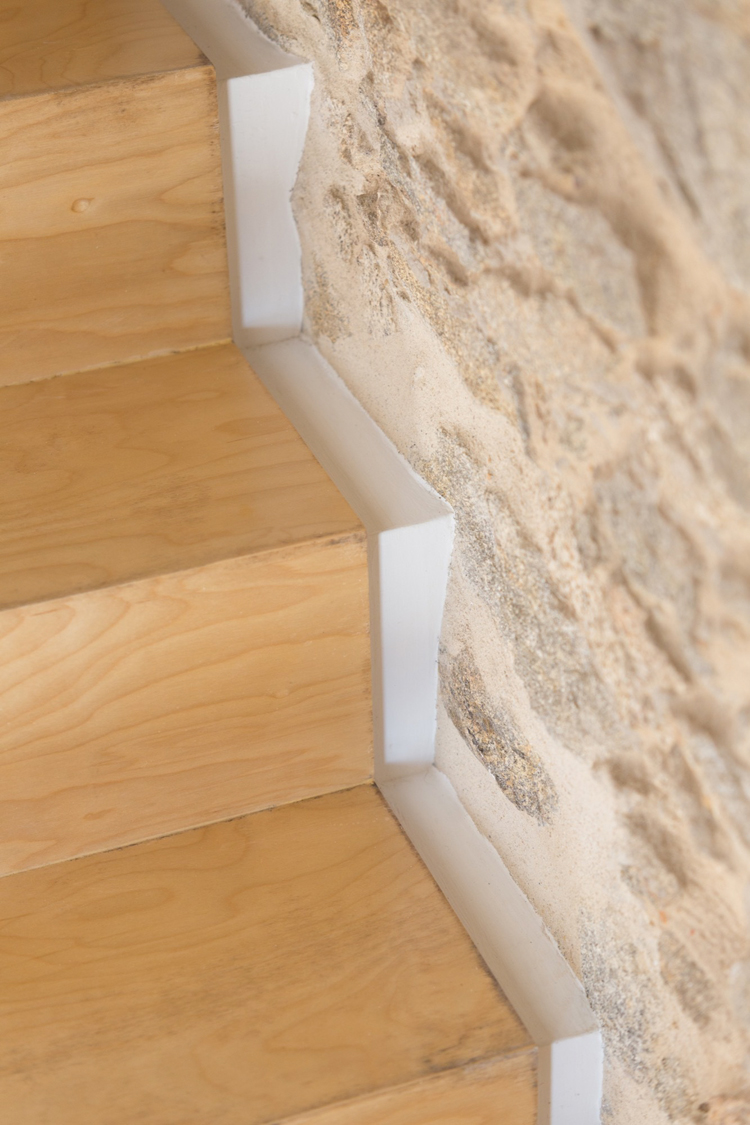 all images © ITS Ivo Tavares Studio
Comments
comments