Set on a sloping triangular site facing the Aegean Sea in the small Greek island of Skiathos, House in Achladies, designed by the New York-based architectural practice of Lydia Xynogala, is conceived as a series of parallel adjoining rooms. Each room sits at a different elevation following the topography and contains a dedicated program. Access to the entry volume is located at the highest level of the site. A stair makes the slope flow into the house. This entry condition constitutes the first interior experience of the house, that of a viewing apparatus onto the sea.
Each volume contains a dedicated program. The public spaces of the house are located in the center, master bedroom and guestrooms are on either side. Each space is focused on a large opening to the south, contemplating the sea. This is complemented by a smaller window to the north, looking towards the slope. These openings also provide efficient cross ventilation for each room.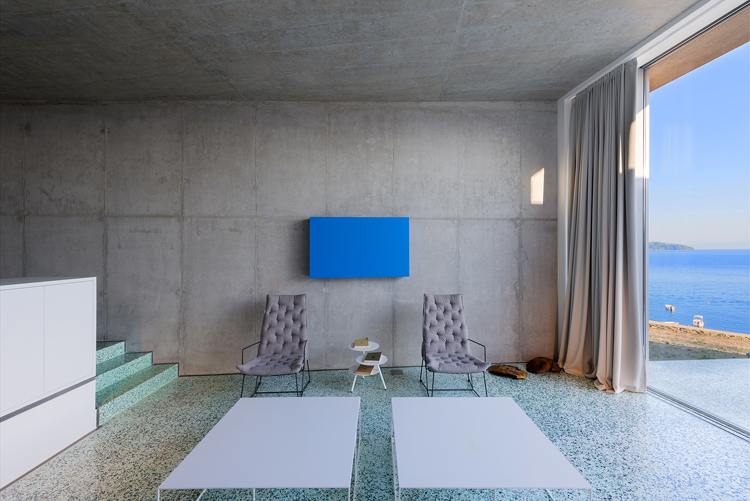 Sliding doors through the double walls mark the passage from one space to the next. The notion of a "cut" through the solid walls is emphasized by the grey marble of the thresholds. Walls are constructed from solid concrete and provide large thermal mass. The used materials are very familiar in older greek residential interiors such as terrazzo floors, which is present throughout the house inside and outside as well as marble and plaster render, but used in spaces, forms and combinations that are not so familiar.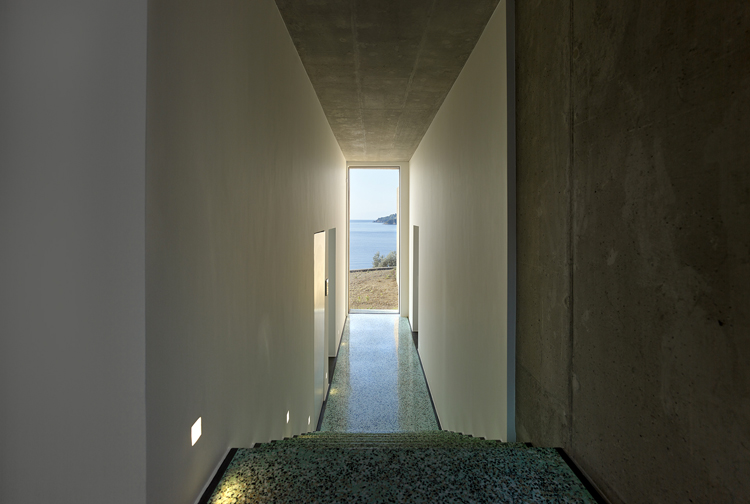 all images © Yiorgis Yerolymbos
Comments
comments