Paris-based studio Freaks Architects has recently refurbished a preexisting concrete fishing shack built in the 50's on a rock, facing the sea on the west coast of France, in the Cotentin region, where came waves of vikings from the 9th century. Its dimensions and ratio are exactly the same as Henry David Thoreau's log cabin in Walden, 3 meters per 4, 12m2.
Because of the very strict French coastal construction regulations, the project couldn't change either the size nor the shape of the cabin, but major works have been done to change the roofing and exterior insulation by using a light champagne-colored galvanized metal cladding and to install two large sliding windows allowing to open the house towards the horizon.
The interior architecture is very minimal and simple and consists in a yellow-jointed-white-tilled core in which the toilets and a glazed shower are gathered. The kitchen is open towards the main room while a half mezzanine hosts a double bed. The lounge area hosts a couch and a table for 8 person by using the folding arm chairs "Soley" designed by Icelandic architect Valdimar Hadarson.
A very large outdoor terrace expands the living space to the stunning seaside pink granite landscape.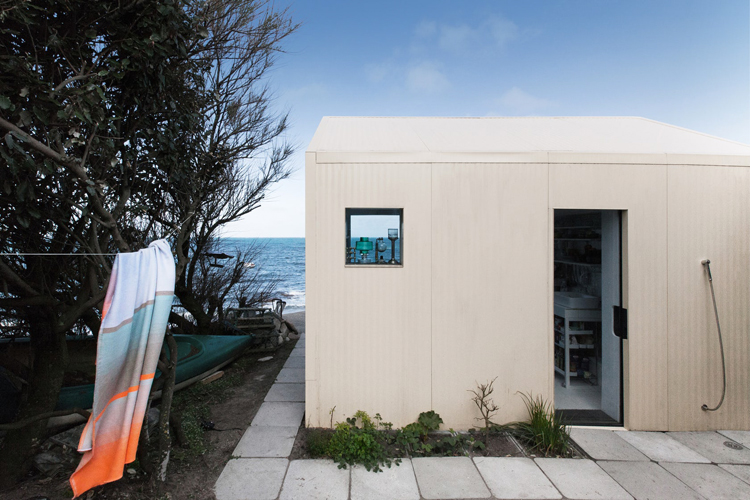 all images © Jules Couartou
Comments
comments