Set into a gap in a tightly packed neighbourhood in Buenos Aires, this small and narrow townhouse has been designed by Argentinian practice CCPM Arquitectos. PH is the name given to a traditional housing typology in Buenos Aires, characterised by its high density and low rise. Located in the last unit of a long plot, PH Lavalleja coexists with the neighbouring free plan, high rise residential buildings that surround it.
The views from them frame the scenario in which architecture emerges, opening possibilities for public space in the interior of the block. The update consists in disassembling the existing roofs and replacing them with a continuous envelope that links the different public spaces and mediates between interior and exterior.
The rhythm of the existing infrastructure and the perimetral constraints are worked geometrically to generate the continuity of the envelope. A system of wooden surfaces and furniture is replicated throughout the interior, generating different situations by shifting materialities.
A white spiralling staircase rises directly up through one corner of the residence to link rooms stacked directly on top of one another. The kitchen and dining room are set alongside the entrance at ground level, with the bedroom and bathroom on the floor above and the living room at the top of the house. A mezzanine level between the first and second floor offers a workspace.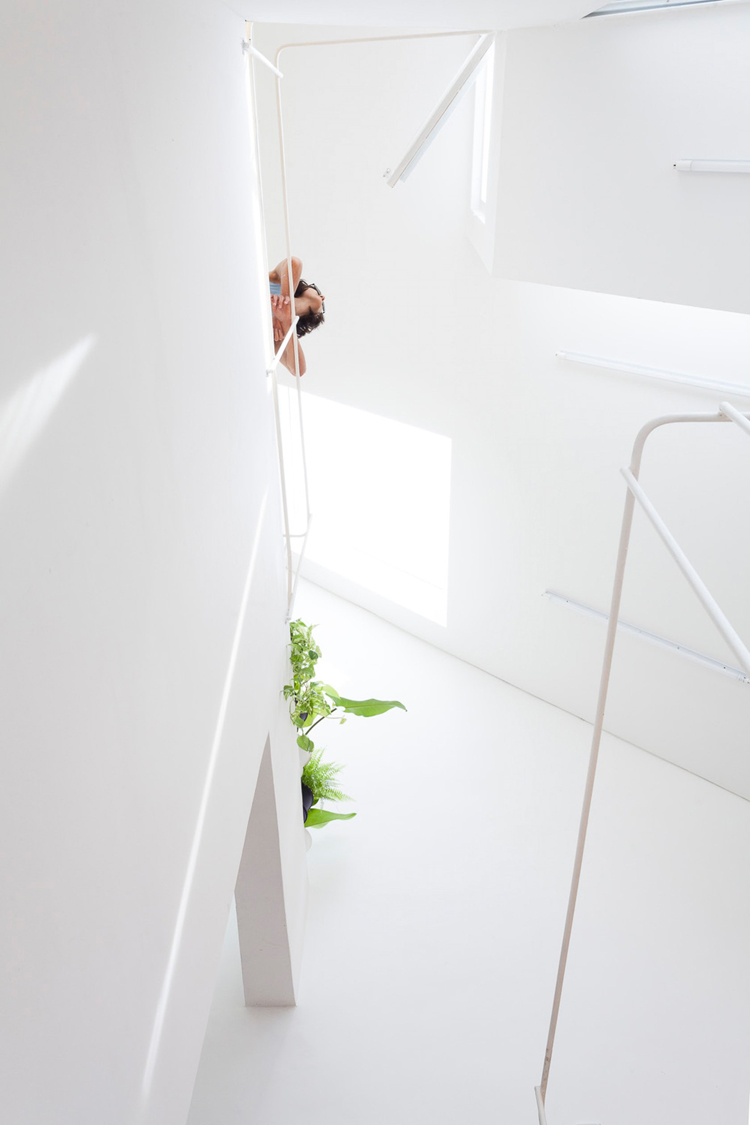 all images © Javier Agustín Rojas
Comments
comments