Designed to be the home of the contemporary man, the Aspen Apartment is the latest completed project of the Ambidestro Arquitetura office in Porto Alegre, Brazil. With the smallest detail in mind, the apartment was designed for clients looking for a living space inspired by the great capitals of the world. The apartment could be anywhere in the world, the important thing would be to preserve the identity of clients, create an integrated and functional space and bring a warm, timeless, masculine ambience.
The refurbishment was radical. In the living the walls that divided the kitchen and social area were overturned leaving only the structure of the beams they shared. The space of the old service area has been transformed into the kitchen area, now fully integrated with the social area. What used to be a kitchen, turned the dining room.
Another important point was the integration of the balcony with social area, transforming what was once a fragmented environment into a wide space integrating the main functions of the social sector: living, dining and cooking.
In the intimate sector, three dormitories with a suite were transformed into two suites. One of them as a guest bedroom and study. The other transformed into a large master suite composed of two closets and integrated bathroom. What was once a fragmented and compartmentalized apartment gave way to a large, fully integrated apartment with few rooms and extremely large and bright spaces.
As a request of the clients, the new apartment should predominate in the dark tones. Ambidestro Arquitetura has conceived an uniform composition of black, gray and wood that follows throughout the house, creating a true dictionary of materials in the apartment.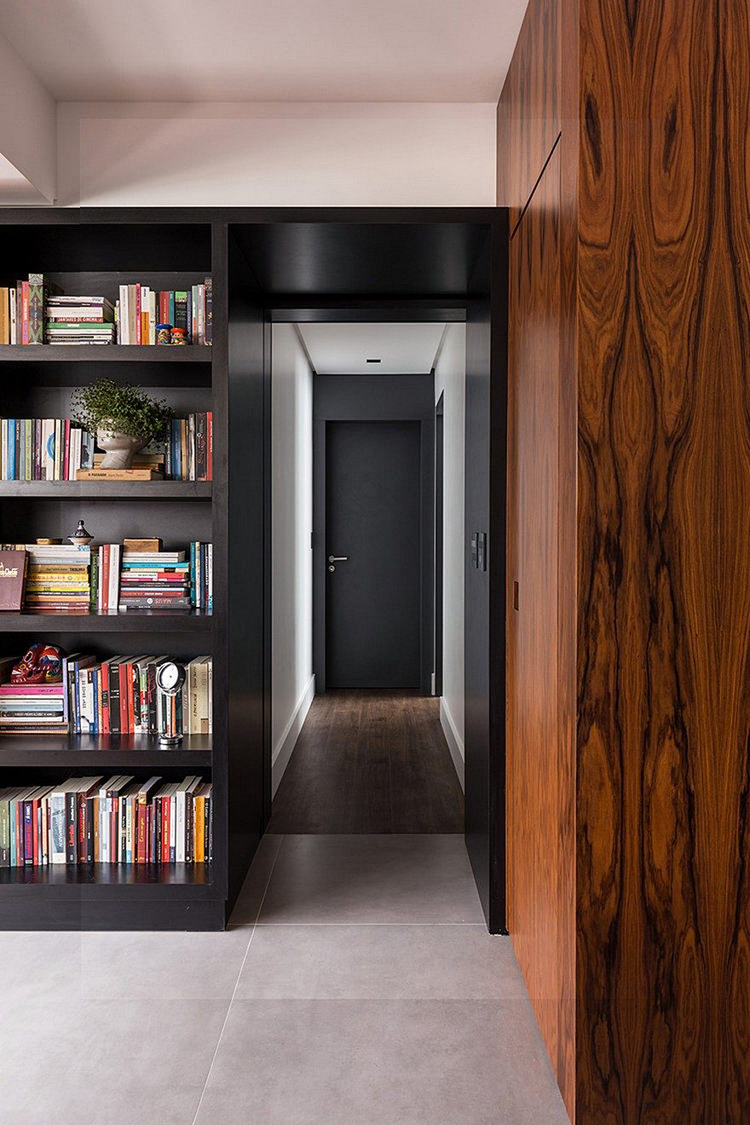 all images © Marcelo Donadussi
Comments
comments