South London studio Jailmake has refurbished this 1960s house in Peckham, opening up the ground floor to a spacious garden. The most dramatic change is the ground floor extension, creating a full width kitchen and dining room, with broad folding doors that lead straight out to a kitchen garden — but the impact is felt throughout the house.
The flow has been redirected, drawing you straight through to the light filled living and dining space — but also allowing you to arrive, store you bike, hang your coat and put away your bag, in the ply-clad utility room. Filled floor to ceiling with rearrangeable shelving and integrated laundry rack, the room provides a dedicated space for the more day-to-day functions of a city home.
With all clutter kept to that functional space, the living area has been opened up into a coherent, but multi-functional space. The central glazed partition allows light back into the centre of the property, whilst creating separation between the kitchen and living spaces — but still maintaining eye-lines out into the garden.
The sycamore carpentry frame links the architecture to the kitchen itself. Completely hand-made to fit the space, it features over six metres of continuous grain from a single tree, with the matched sycamore drawer fronts sitting on a black fibre board base. The proportions and detailing allowing for seamless integration of the appliances, and the visual simplicity is retained by careful detailing such as hidden runners and magnetic socket covers, meaning that the functionality goes hand in hand with pared-down style.
Different textures and materials have been balanced across the space, with the soft, organic tones of the continuous cork floor contrasting with smaller details like the square hooks and door handles, hand crafted in brass. A changeable array of bespoke furniture and lighting around the house also reflects a balance of form, function and material.
Beyond the open kitchen doors is a garden planted in eight waist-high steel containers, designed to rust down to deep brown and red tones as the flowers and vegetables grow within easy harvesting height. Paths cross over around a fire pit and a raised pond, creating an outdoor space with the same efficient functionality and calm, elegant style as the house itself.
The renovation keeps in touch with the roots of the building, linking the living space to the garden without turning it's back on the minimalist style of the era, and opening it up as the perfect canvas for bespoke contemporary furniture and lighting.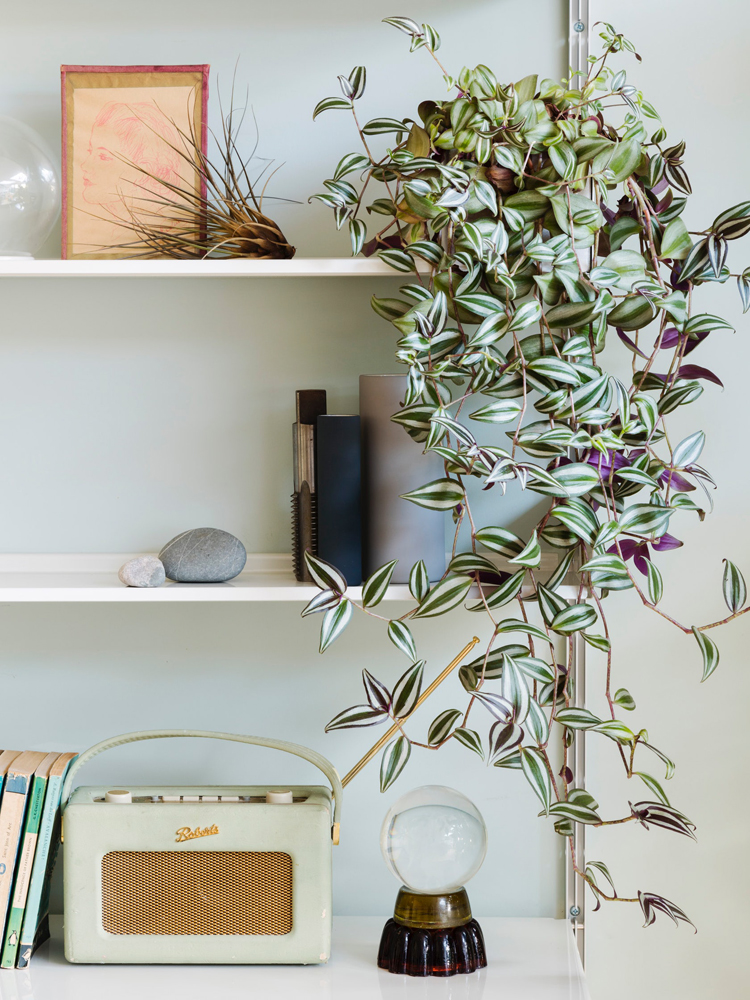 all images © Rory Gardiner
Comments
comments