Slovenian firm Ofis arhitekti has created a self-sufficient wooden living unit that can be easily built and dismantled, meant for leisure activities or disaster areas. The cabin, developed by OFIS architects and permiz, C+C, C28 and AKT, consists of one module with a floor area of 4.50 m x 2.50 m and a height of 2.70 m. One unit can provide accommodation for two persons, with a kitchen, a bathroom, a bed and seating. Alternatively, the units can be stacked horizontally or vertically, upgrading the object to a twin unit, a triple unit, and so on.
The structure is made by timber frames which are reinforced by plywood boards on both sides. The cabin can be fixed on the ground either by steel anchors or removable concrete cubes. The interior treatment is changeable and flexible. Unit furnishings can be used in various site contexts.
At the Ljubljana Castle, the unit will serve as a temporary library. Each floor of the vertically organised sculpture will contain books on various topics, with an emphasis on architecture and Plečnik, thus providing an elegant connection with the exhibition in the avenue leading towards Šance: Plečnik above the City. Landings with a beautiful view of Ljubljana serve for reading and relaxation, offering readers a similar a concept to that of the Library under the Treetops: they can enjoy books and the view under the chestnut trees next to the building. With its furnishings as well as its construction and façade, the building promotes Slovenian woodworking and the traditional skills of the wood industry and carpentry.
Living Unit on Ljubljana castle will be opened every day until 4th August, 2017, from 17.30 – 21.30h.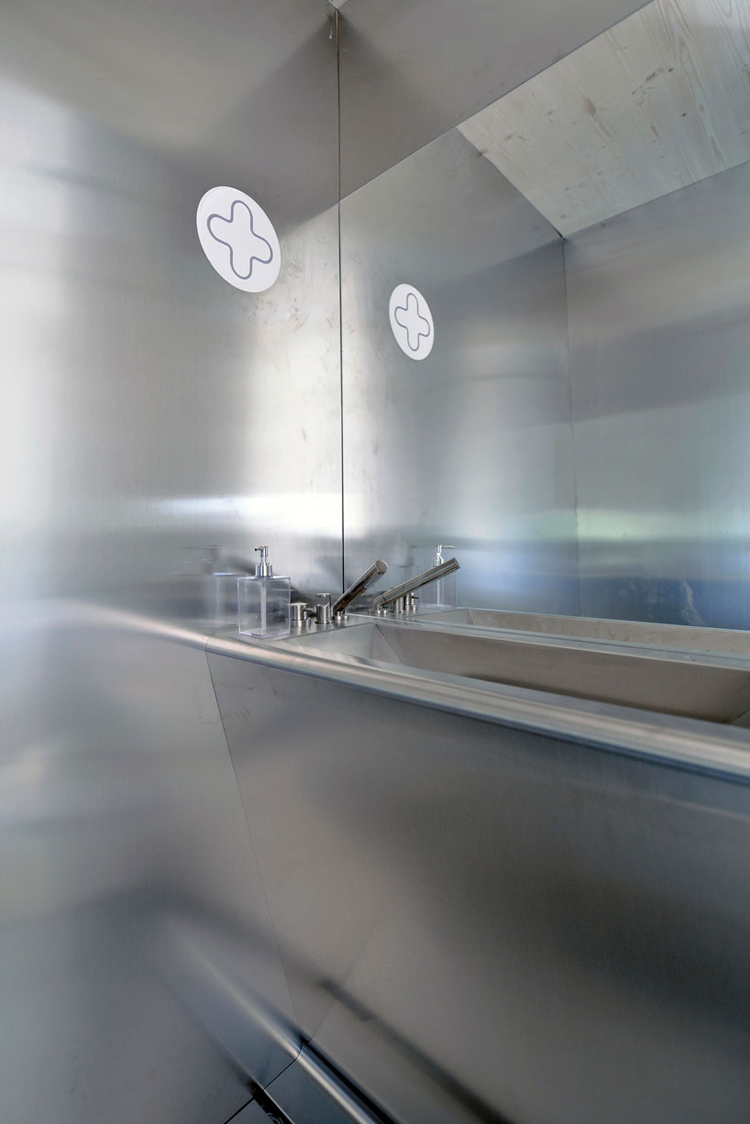 all images © Janez Martincic
Comments
comments