The AutoHaus is a car collectors' garage and residence designed by Texas studio Matt Fajkus Architecture in Austin. The design features compact living quarters, expressed as a single mass, floating above an open area for flexible gathering and automobile calibration/display. The second-floor volume is shifted forward to allow for double-height views to the garage space at the back while creating an everyday carport beneath the hovering bedchamber in the front.
The twenty-foot cantilever is made possible by steel beams, and a light-filled stairwell provides physical access between the two volumes. Custom-made steel and glass sliding doors open the living space to a large roof terrace surrounded by tree canopies, enabling indoor/outdoor living in an urban setting.
Made of concrete, the lower volume has several wood-faced garage doors. The garage features polished concrete flooring and exposed columns and ceiling trusses. The pared-down interior is enlivened by a colorful collection of cars, including models from Porsche, Ferrari, and Alfa Romeo. The upper portion of the building is wrapped in dark grey metal and large expanses of glass.
Inside, the one-bedroom dwelling has a fluid and straightforward layout. The master suite connects to an office nook sheathed in wood, and beyond that, an open-plan kitchen and living area. The home features a restrained use of materials and a soft color palette with black accents.
A rooftop terrace – shaded by a wooden canopy and surrounding trees – provides ample space for relaxing and entertaining.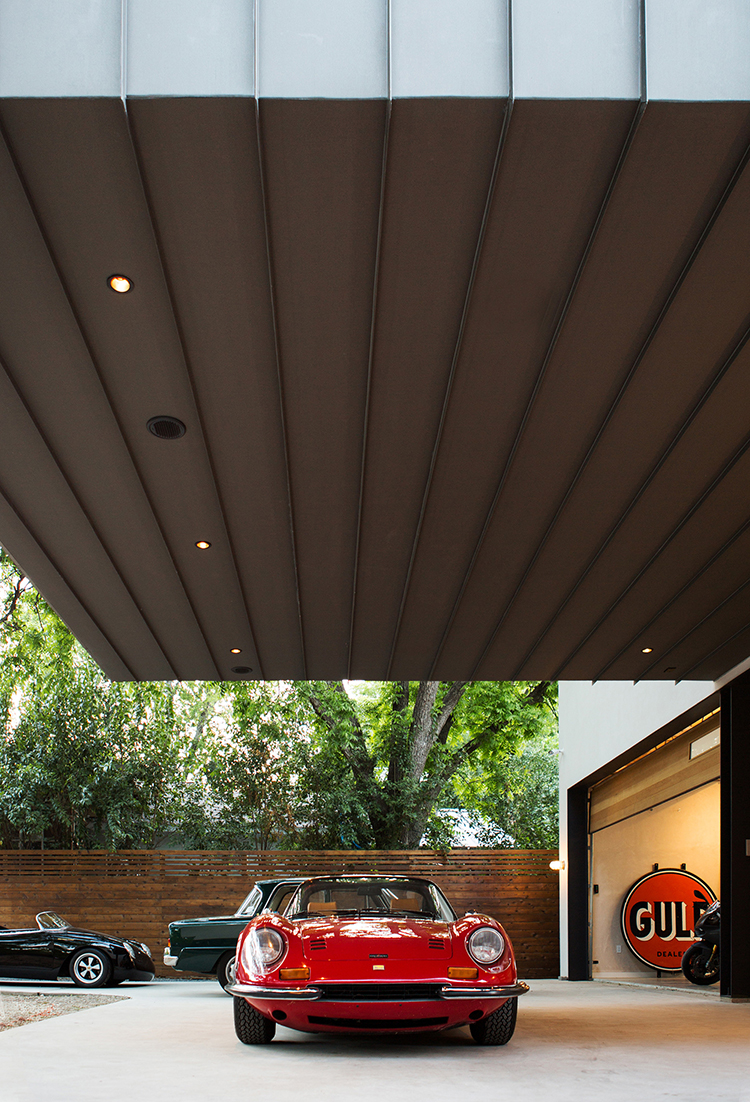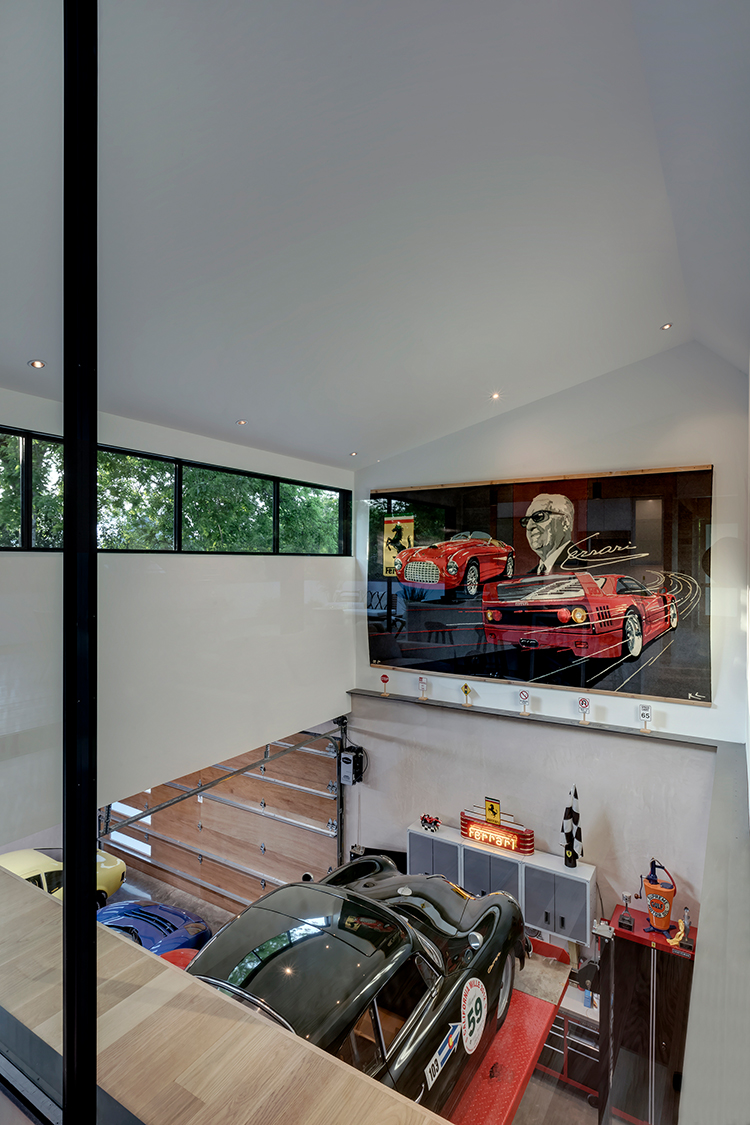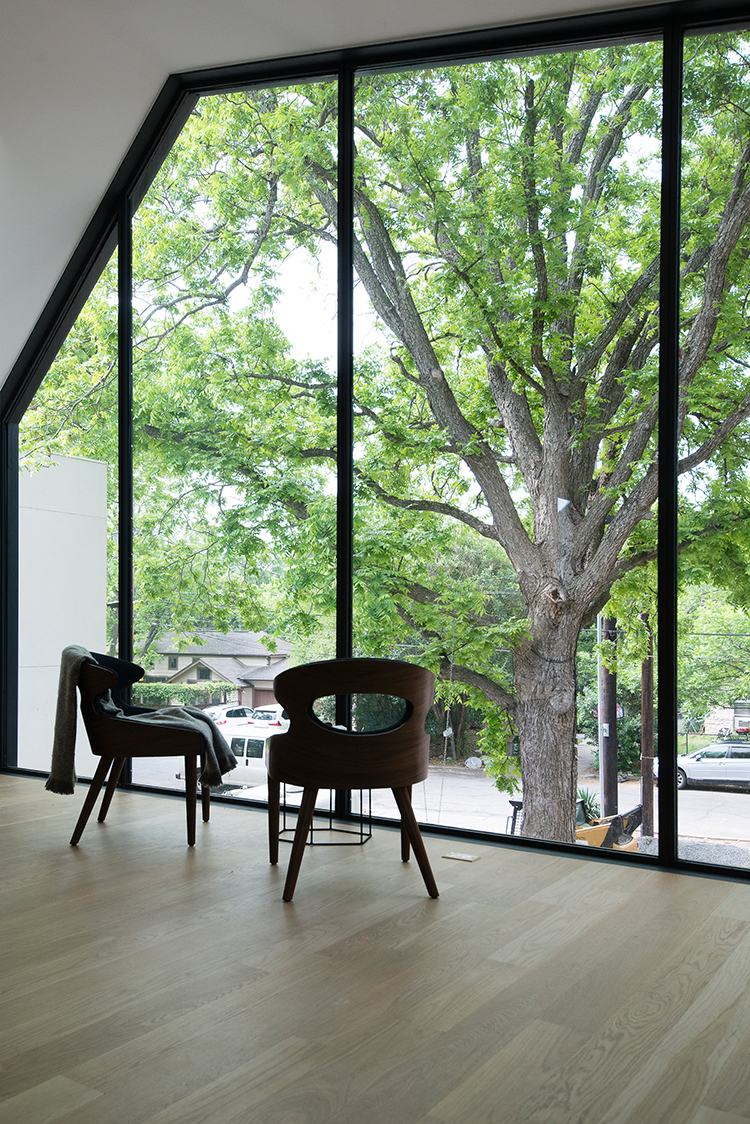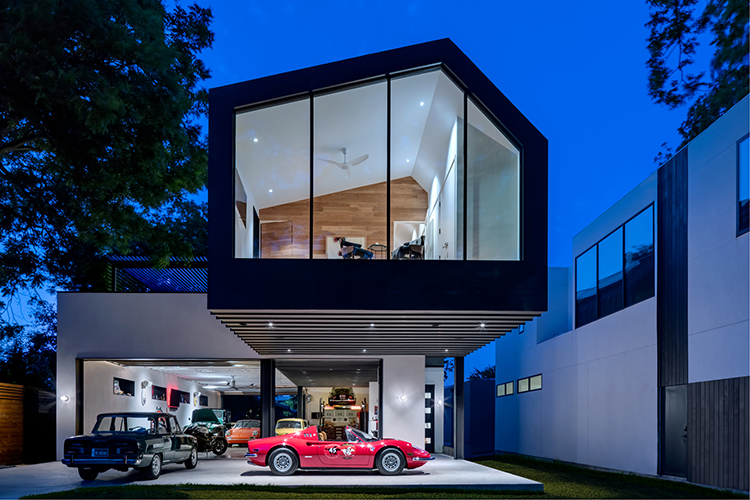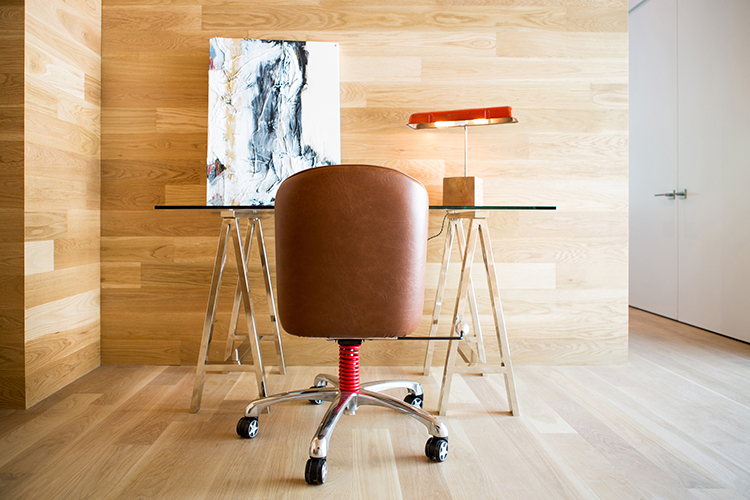 images by Charles Davis Smith, Perfecto Creative, Casey Woods and MF Architecture
Comments
comments