Fabrica has conceived a co-living space in Bangkok made for seven Thai students with financial difficulties where they can experience the benefits of communal living. Sponsored by AP (Thailand) Public Company Limited, the country's leading property developer, Space Scholarship is a Corporate Social Responsibility initiative to assign lodgings in the form of a scholarship.
Fabrica needed to accommodate a seven-member group spanning a variety of backgrounds, religions, and cultures and decided to take a novel approach inspired by the co-life philosophy, designing the co-living space to reflect the "social overlapping" of its inhabitants through a variety of scales, colors, shapes and materials. Characterized by an efficient use of space, smart storage and practical furniture, the units are multifunctional: thanks to movable and adaptable elements they cay be open, when the students want to eat together, or closed, to create privacy when they want to study.
In addition to this, several furnishing elements are modular and mobile, enabling guests to modify the spatial arrangement according to their personal needs through space-saving solutions.
Highly experimental yet strongly rooted in contemporary reality, the Space Scholarship project is something we should keep an eye on – not only because it is a rather hot topic these days, but also because it deals with a subject which is bound to be more and more present in our future agenda. The prevision of Ikea's research hub Space10 is outright lapidary: by 2030, we will all be flat mates. Just a provocation? Up to a certain point. According to the numbers, it seems that in little more than a decade, 70% of the global population will be living in cities, and about 2 billion people won't afford to buy an own home. Therefore, let us not be caught unprepared and let us get inspired by innovative co-living projects like Space Scholarship.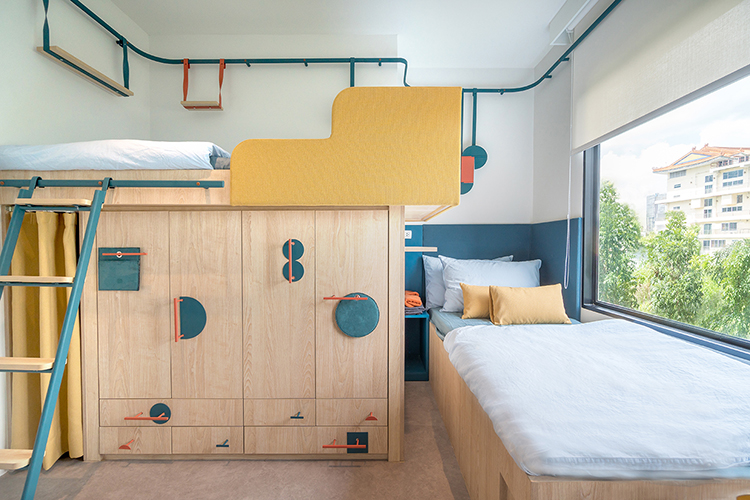 all images courtesy of Fabrica
Comments
comments