For all the things that humanity has accomplished, one of their crowning achievements is the architecture that we have collectively created. Humanity may have many flaws, but we are also capable of great beauty. Master craftsman from all over the world have gathered so that they could put together monuments that are truly marvels of our time.
It takes a lot to put together a structure from the ground up that is both form and function, practical purpose and artistic statement. That is why we put together a list of some of the most famous architectural marvels from all over the world:
The Forbidden City, Beijing – If the name alone of this one doesn't give you tingles, you may want to check your pulse. This famous series of buildings was put together Between 1406 and 1420 AD. Ancient and majestic, it doesn't take much imagination to envision ancient world ninjas scaling these walls to gain access to the many important political influencers of the Ming and Qing dynasties. The Forbidden City was a political epicenter for nearly 500 years, and still to this day makes a statement with its structure.
Burj Khalifa, Dubai – From the richest city in the entire world, this modern architectural marvel is truly breathtaking. The Khalifa is hands down the tallest building in the entire world. It is over 828 meters tall. This building is not just the tallest freestanding man-made structure in the world, it also has the most stories, and has the highest occupied floors in the whole world. These are just a few reasons this is one of the architectural highlights of human history.
The Dancing House, Prague – A building that was nicknamed "The Dancing House", this architectural marvel was made by a Czech architect Vlado Milunic. The twisting and turning of this building gives it the appearance of dancing. The unique form comes from nearly 100 different concrete panels, all a different dimension and shape. It is such an interesting architectural piece that it became featured on a coin issued by the Czech National Bank many years ago.
Milwaukee Art Museum, Wisconsin – This is an architectural feat that deserves to make its way on this list as well. A compilation of three different buildings, this unique structure resembles a sailing boat. The museum overlooks Lake Michigan, and is actually physically linked to Wisconsin Avenue with a series of cables that help give it such a unique look. The building shape and design gives it the illusion that it is about to sail off into Lake Michigan, giving it a mysterious and beautiful ambience that is perfect for an art museum.
Lotus Temple, New Delhi – An awe-inspiring architectural wonder, the Lotus Temple gets its name because it is designed after the exquisite structure of the lotus flower. This architecture does not disappoint either. There are a total of 27 structures that comes together to resemble a lotus flower. This stunning marvel is a place of worship that inspires beauty and showcases the raw potential of humanity.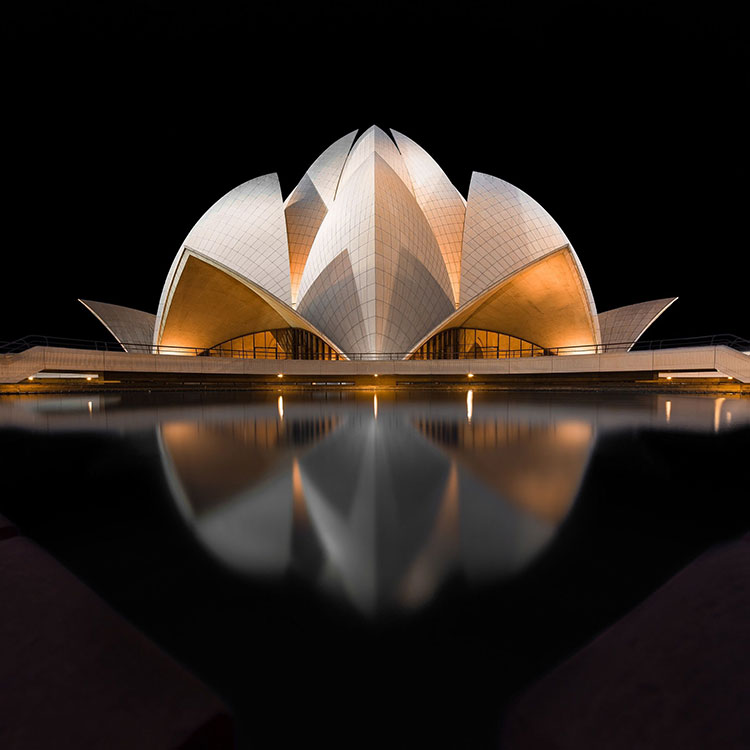 Comments
comments