Manufactured in Australia in very limited numbers – just three for now – this millennial take on the typical camper van is designed by Melbourne-based British architect Ben Edwards to be transported on a trailer and then wheeled into place.
"The design is inspired by the A-frame cabin and iconic Airstream trailer," says Studio Edwards. "The A-frame structurally efficient and using less material than conventional portal framed buildings."
Like the Airstream's polished aluminum exterior, the Base Cabin is predominantly clad in just one material. Black rubber gives the structure as homogenous aesthetic but also keeps it weatherproof.
"It was chosen for being both durable, mute in its appearance and able to seamlessly wrap the angular form," said Edwards.
The interior is arranged into three rooms, all on one level, with wooden decor and generous glazing, including a skylight. Users enter through bi-fold doors into a living area with window seat and integrated storage, plus a ceiling fan. Nearby is a basic kitchenette.
The bathroom is in the center and contains a shower, toilet, and sink, while over on the opposite side of the tiny house from the entrance is the bedroom. This hosts a double bed and a large triangular window.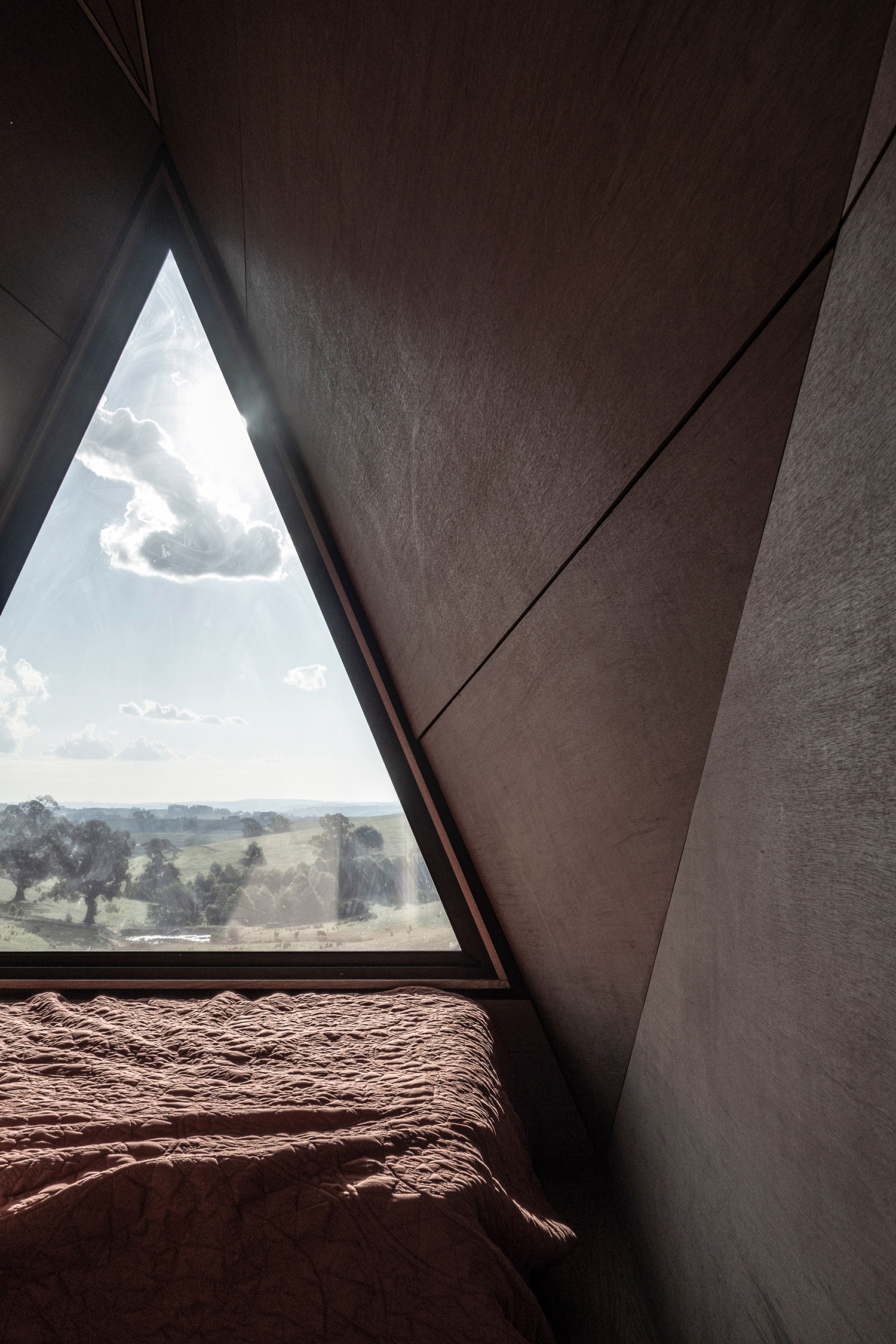 Comments
comments