New York practice Desai Chia Architecture drew inspiration from rural architecture to create this house located on top of a rocky ledge overlooking the hilly landscape in Connecticut.
The clients approached the studio with the idea of building a home that would resonate with the history of the Connecticut valley while also incorporating environmentally friendly materials. The first step was to remove an existing cabin on the site and use its foundations, which saved money and reduced construction waste. The program for Ledge house adds to and simplifies the original footprint of the cabin. In doing this, the new house is brought closer to the boulder, making it a rugged companion and muse for the uphill forest views.
The form of the house was inspired by indigenous barns of the area as well as the nearby, historic West Cornwall Covered Bridge. The roof diaphragm framing is dependent on wider framing elements, full blocking of all plywood panel joints and a high-performance nailing specification to ensure that high in-plane shears are safely transferred, eliminating the need for exposed cross bracing. The interior vaulted ceilings are open volumes of space accentuated by clean planar surfaces.
The living room, dining room and kitchen form the nucleus of a large breezeway through the house; the breezeway was strategically positioned to take advantage of the views to the valley, the uphill cross-ventilating breezes, and an existing boulder that becomes a rugged companion to the house and the views of the landscape.  The exterior of the house is clad in Shou Sugi Ban siding which offers a rot-resistant and bug-resistant finish that also articulates the iconic form of the building.  The interior finishes are light and airy.  A master bedroom suite is located on one end of the house; 2 guest bedrooms are on the other end.  The nucleus living area between them allows the owners and their guests to merge & socialize together in a lofted, open area that connects across the ledge to a forest terrace and a valley terrace: indoor and outdoor living flow seamlessly through.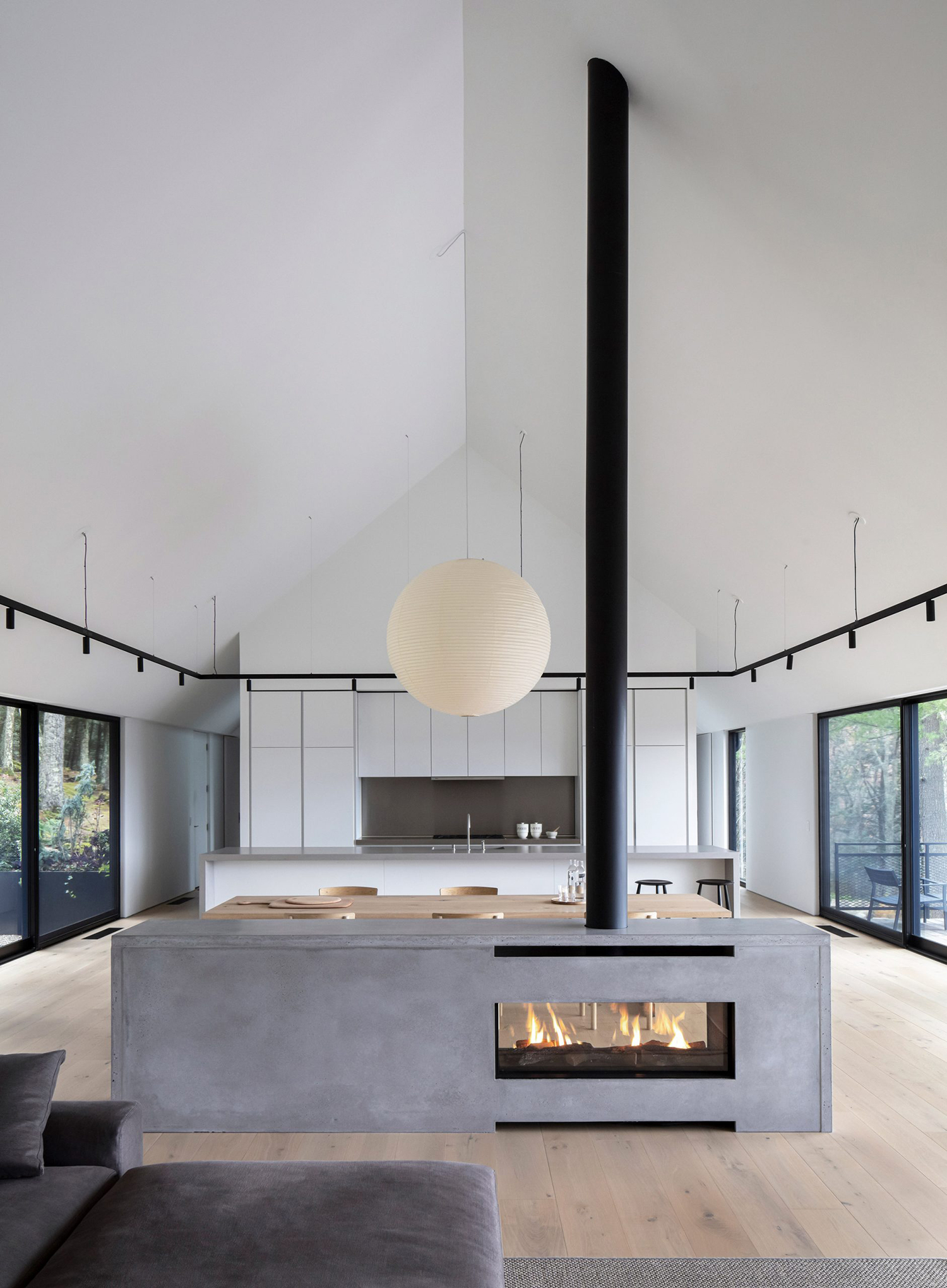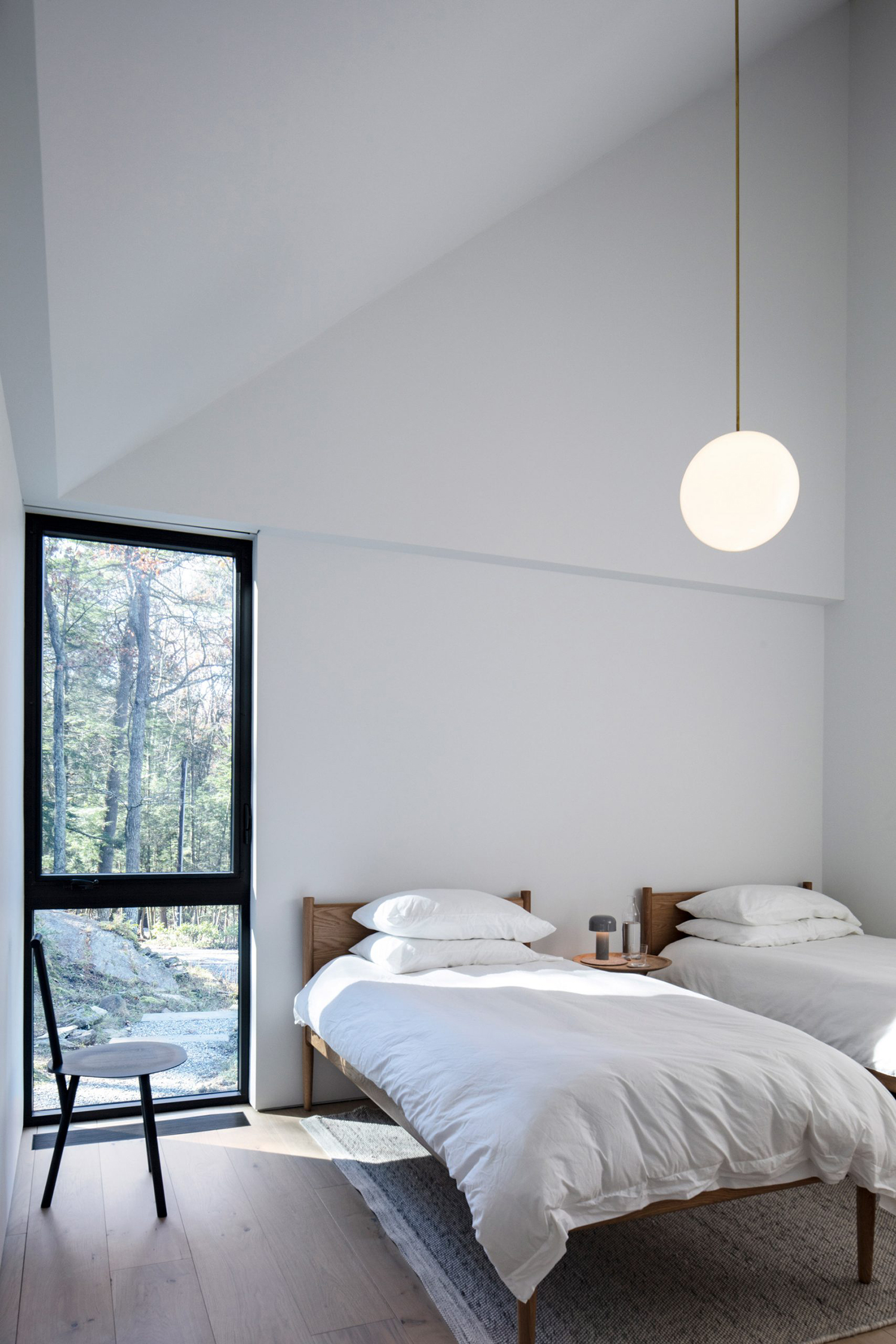 Comments
comments