Nature is the buzzword in the currency architectural and design scenes, with two design inspirations in particular—sustainability and biophilic design, taking pole positions in some of the world's most beautiful homes. Eco-friendliness dominates the decisions of almost six in 10 consumers in the US, reports IBM. Meanwhile, proponents of biophilic design seek to blur the distinction between indoor and outdoor by bringing elements from the sea, forests, and gardens, indoors. These trends have led to a proliferation of beach- and woods-focused design trends. Read on to discover a few you may wish to bring to your own home.
Boho Beach Inspirations
Boho chic design is effortless and eclectic, often combining a mix of natural elements and a plethora of textures, colors, and patterns. Translated into a home, this can result in features such as macrame wall hangings and chandeliers, Aztec or Moroccan rugs in distressed textures, hanging plant and flower pots, wooden-beamed ceilings, and cute decorative pieces made from beach glass. If you wish to make your own beach or sea glass items, head to a seaside zone and look for sea glass in common forms such as small and rounded pieces (made from crushed marbles), bigger rounded items (the bottom sections of glass bottles), patterned pieces (from items that have been imprinted) and bubbles (from shattered battles). Genuine sea glass comes in a wide range of beautiful hues such as pale and emerald green, bright yellow, aqua, baby blue, and even orange and pale lavender. You can also find synthetic sea glass if natural glass is scarce in your area.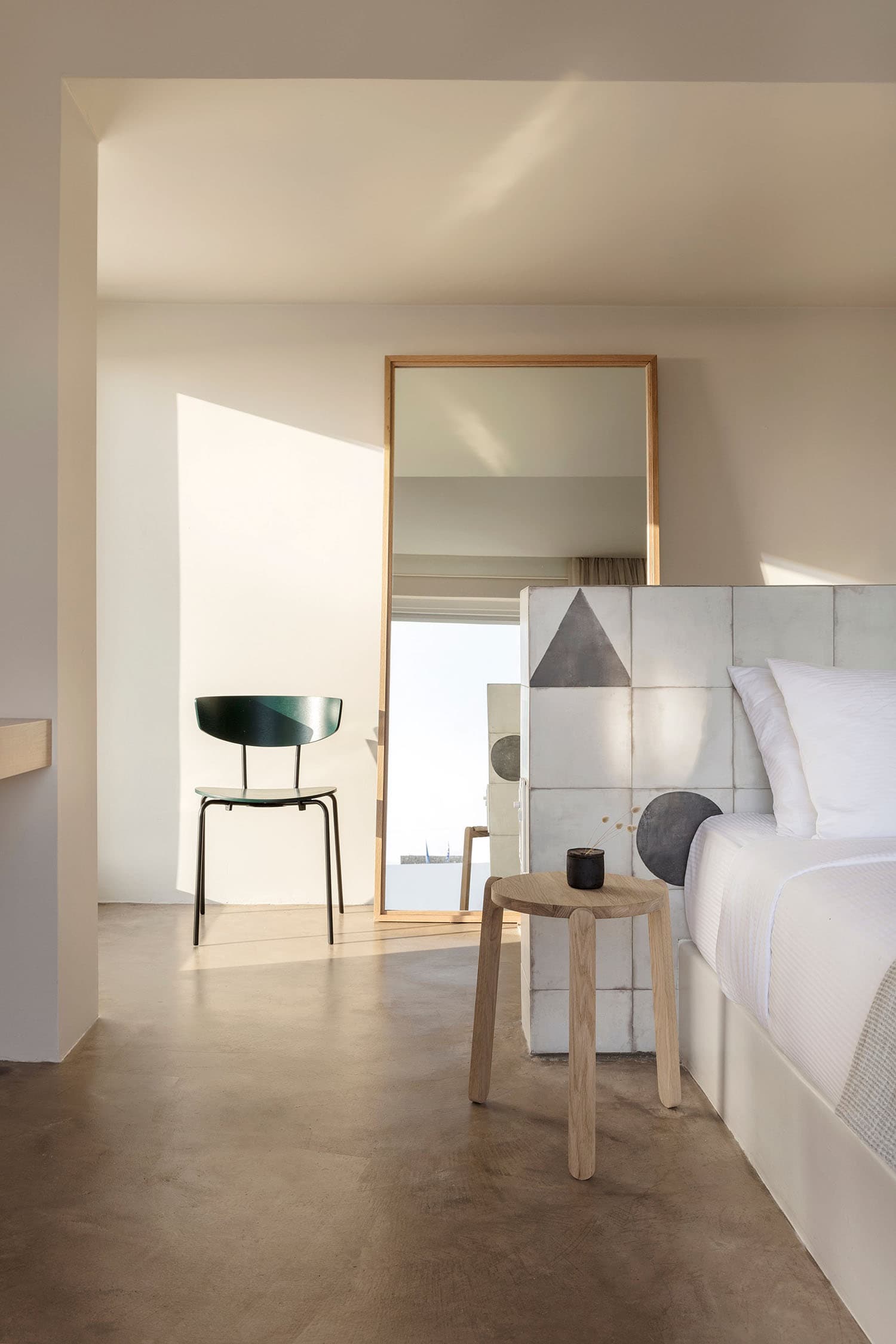 Creatures from the Sea
Sea-inspired homes pay homage to sea life by incorporating its flora and fauna into common household items. Think a tasseled natural fiber rug imprinted with the silhouette of an octopus, seahorse door or cabinet handles, or glass and ceramic decorative pieces shaped into shapes such as fish, coral, crabs, and starfish. Some creative homeowners choose to frame old shells, seaweed, starfish shells, and other beachy items, setting them against pale sand canvas backings and placing various rows of framed sea remnants behind a furniture item such as a soft bench or storage table. Sea-inspired paintings, sculptures, and patterns of items like cushions can also lend a lively atmosphere to your home.
Beachy Colors Abound
Homes with an authentic oceanside feel incorporate furniture and decor pieces that are made with natural materials like rattan, wicker, and macrame. Think macrame pot holders hanging from the ceiling, dried boho flowers in a vase, or a round mirror framed by messy rows of sticks and driftwood. These materials remind one of the gentle colors of sand and they are neutral yet cozy all at once. Light wood and wicker work beautifully with bolder sea colors like blue, aqua, and seaweed green. These brighter colors can be incorporated into features like bathroom or kitchen tiles, blankets, glass decor, or mosaic artwork. Patterned marble tiles, which mimic the look of ocean waves, work beautifully in bathrooms, too.Frozen blue vein marble (also known as crystal marble) is an ideal choice because it has azure veins with a delicate brightness and shine.
Boho chic homes are trending, as are those that value sustainability and nature as a whole. To bring the beach indoors, opt for sandy and blue hues, as well as materials you might be lucky enough to find on the beach. Rely on sea inspirations for your rugs, walls, and furniture pieces, combining natural materials with sea-themed illustrations, artwork, and fabric prints.
Comments
comments