Having a smart home provides luxury and convenience. A popular way of boosting the intelligence of your home is by getting yourself automated window shades. By opening and closing automatically, these blinds and shades can make life at home so much easier and more enjoyable.
If you need help getting out of bed, electric shades can help you wake up on a timer. If you hate closing all your blinds before bed, you can shut everything down with a touch of a button or voice control by simply saying "Goodnight".
Many people view these luxury items as a way of making their home safer and more secure, with the added benefit of them looking nice and making life easier. But, the question remains, are motorized blinds worth it?
Here, we'll explore what smart shades are, how they work, and whether you need them for your home.
What are smart shades?
Smart shades are just one of the ways you can automate your home. The term "smart shades" simply refers to blinds and shades that open and close automatically, without the need to manually adjust them by pulling a cord. Instead, you control smart shades using a remote control, an app that connects to your smartphone, or via voice control (through an Alexa or Google Assistant).
How do smart shades work?
Motorized window treatments work in one of two ways. They are either powered by an electric, battery-operated motor or hard-wired into a home automation system.
Battery-powered blinds and shades are often efficient and last a long time without needing their batteries replaced. With hard-wired blinds, these can last forever and will use energy to power, but they can still be just as efficient.
Plus, if you choose Lutron automated window shades, they can help regulate temperatures in your home by blocking out the sun – therefore reducing your need for air conditioning and potentially leaving you with lower energy bills.
To control smart shades, you can either use a remote control, an app, or a smart voice assistant. These devices allow you to adjust your blinds instantly or set up a pre-programmed timer.
For example, if your home office is getting too bright and warm from the sun, you can move your blinds around as needed. You can also set a timer for your blinds to automatically open when your alarm clock sounds and close before bedtime.
The pre-programmable features of Lutron automated window shades are also handy if you're a frequent traveler or going on vacation, as they can make your blinds open and close to simulate your presence.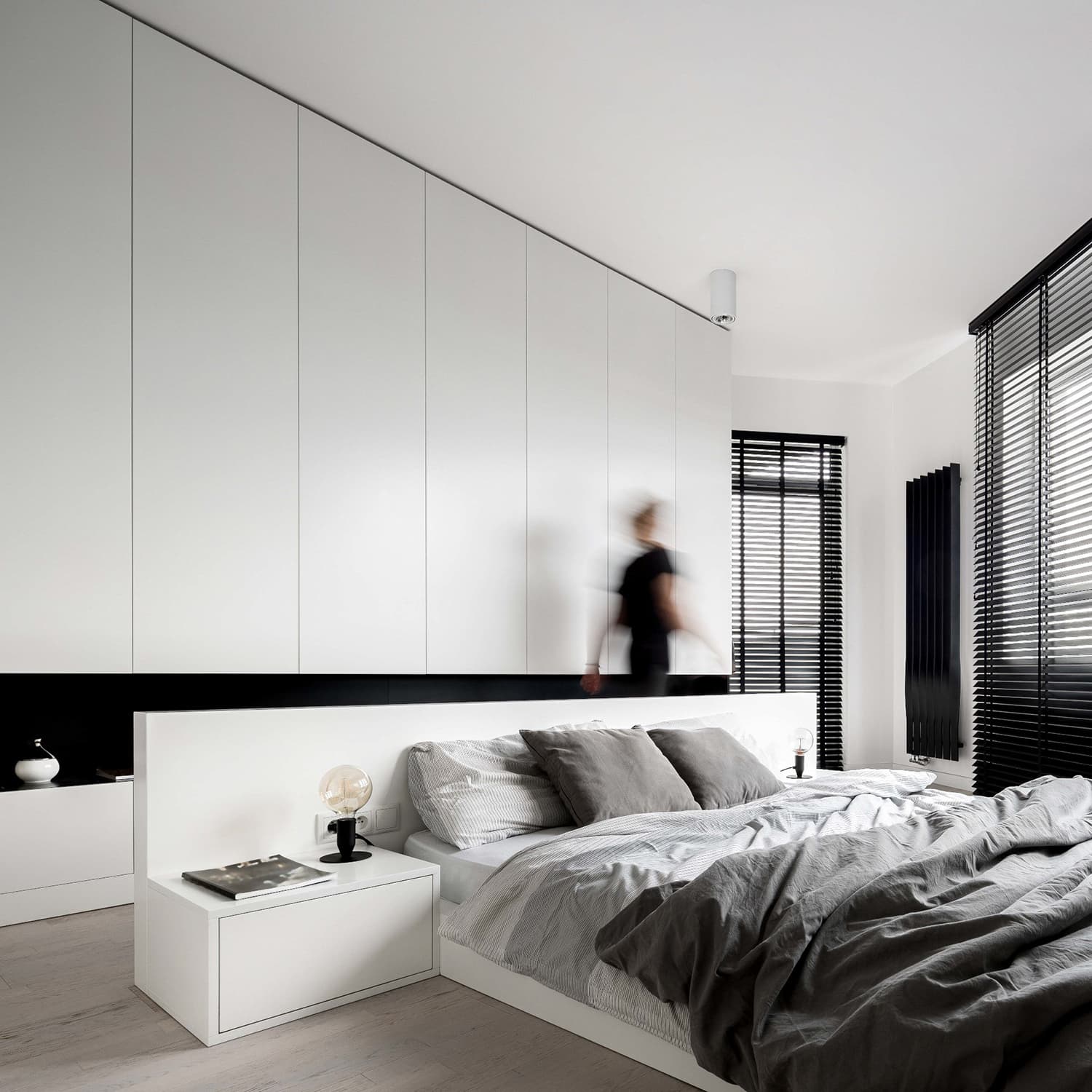 How much do smart blinds cost?
The cost of smart blinds and motorized window treatments can vary depending on the brand, size, fabric, power source, and style.
For example, Lutron electric blinds are one of the leading brands for battery-powered smart shades, with ultra-quiet motors and an extensive range of high-end fabrics. Therefore, starting prices are around $1,000 for a 38in x 60in size blind.
Costs can also vary depending on the finishings you choose for your blinds (like exposed rollers or hidden end brackets) and how complex the installation is. Different finishings can cost around $800 extra per blind and installation prices can vary between $35-$75 per shade.
As there are so many variables that can affect the price, the best way to determine the exact cost of motorized window treatments for your home is to book a free, no-obligation quote. Our friendly team of experts at OM Wave are happy to help measure your windows and provide a quote to bring your vision to life.
Do you need motorized shades or blinds?
Getting motorized shades or blinds for your home is often more about personal choice than necessity. They offer luxury and convenience to any home – plus they can help enhance existing smart home features.
While you may not need motorized window treatments, there are many benefits of having smart shades that can make you want them.
For instance, they can help make your home a safer place for kids and pets since there are no cords in electric blinds. Plus, they can provide more security for your home if you're a frequent traveler, someone who works late or goes on vacation throughout the year.
In addition to this, smart shades can make your life simpler. Instead of struggling with hard-to-reach blinds or opening and closing every shade in your home daily, you can simply use an app to control light or a pre-programmed timer to wake your house up in the morning and send it to sleep at night.
Ultimately, to answer the question, "Are motorized shades worth it?", it really depends on the lifestyle you want to create for your home and whether you want to enhance its smart experience with motorized window treatments.