Toronto-based photographer Justin Poulsen has realized a realistic-looking thumb-shaped USB drive made from a mold of his own finger. Poulsen has handcrafted each object using a variety of paint colors to make it look as realistic as possible.
"They're shocking enough that they will stay in your mind, and the amount of work put into creating such a thing speaks for itself. If one likened promos to Christmas presents, this would be the carefully handcrafted personal gift instead of the hastily wrapped gift card," Justin says. "The thumbs were heavily inspired by the idea of a 'Facebook Like,'" he said. "It's a modern way of showing our support, but it's almost too easy to give and send, ultimately lessening its value."
Below a behind-the-scenes video that shows how these photo portfolio thumb drives were made.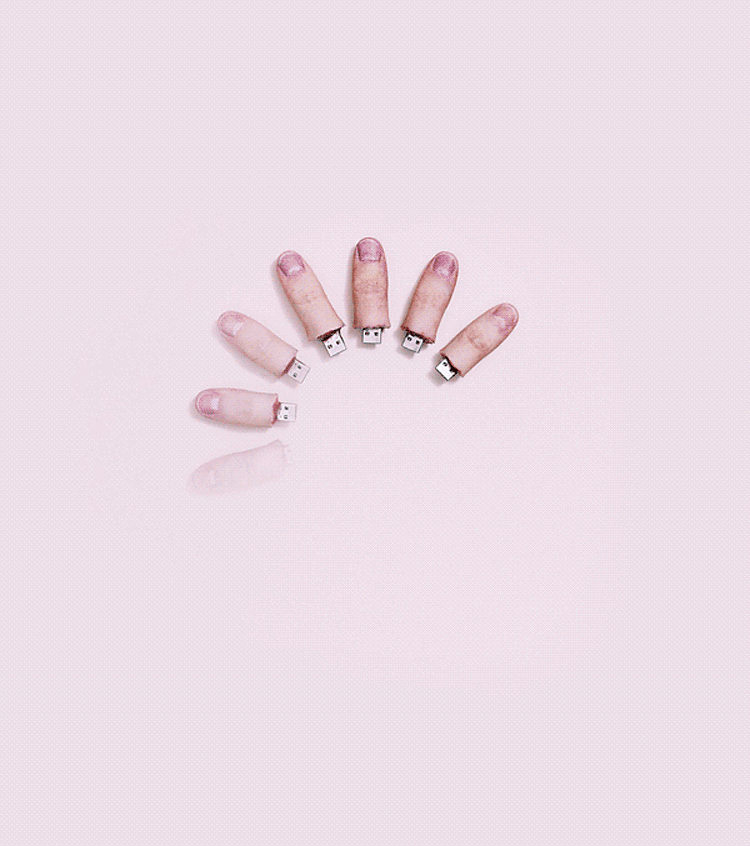 all images and video courtesy of JUSTIN PULSEN
Comments
comments