At the Japan Alps Art Festival, Australian artist James Tapscott unveils Arc Zero, a ring of mist encircling a bridge that crosses a little river below it. Set at the entrance to an importantBuddhist Temple, this delicate yet imposing artwork beckons viewers along the pathway leading to the temple grounds.
The source of the river itself is nearby, up in the mountains where the snow is still melting. The shape of the installation represents the cyclical journey of the water, through all states, down the mountain, and back up again as evaporated mist. While the experience of the work is one of crossing a threshold, of passing through a significant space both physically and internally.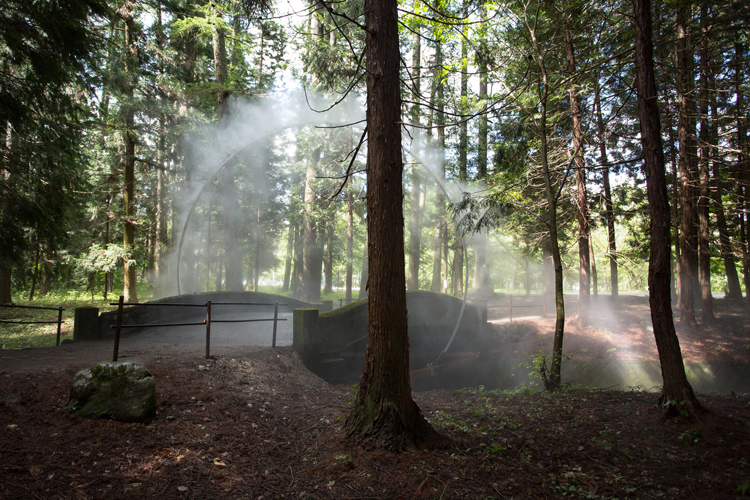 During the day the mist works with the ambient conditions to produce crepuscular rays and rainbows around the viewer, while in the darker hours the mist is illuminated from lighting embedded within the structure. Two layers of LED strip tuned at slightly different colour temperatures give the cloud of mist an added textural quality as it billows from the ring.
The Japan Alps Art Festival runs till July 30 in and around the town of Omachi in the spectacular Japan Alps area.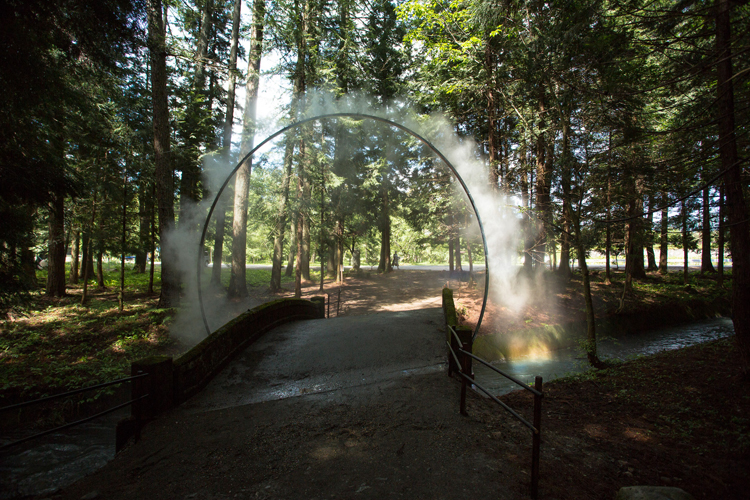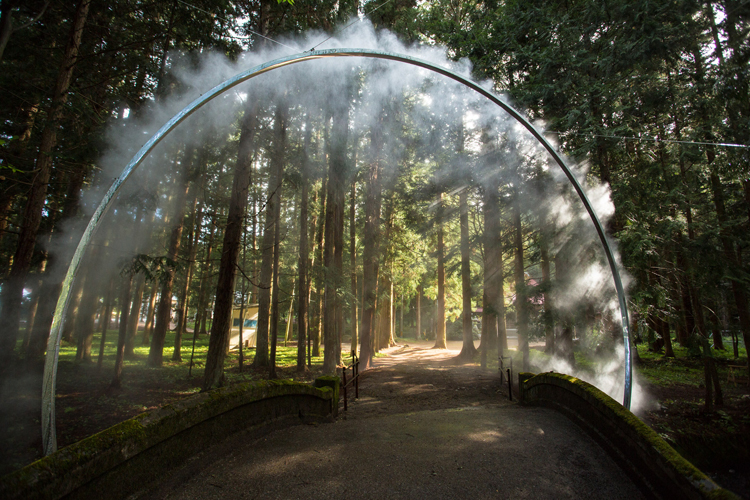 all images and video courtesy of James Tapscott
Comments
comments