Hungarian architectural photographer Zsolt Hlinka has spent years capturing the symmetry of Budapest's buildings. Now, in his latest photo series titled "Viennametry," he captures the unexplored voids in Vienna through a patchwork of historical and contemporary architecture.
Immortalizing the geometry of futuristic facades and the architecture of historic buildings, the Hungarian photographer shows glimpses of the Austrian capital from an unusual and very personal perspective.
"My next station in the search for geometrical shapes and symmetries is Vienna: its architecture, like Budapest, carries both the lasting impression of the past, and also the promise of a bright future, and the unstoppable nature of progress," says Hlinka. "In my photographs, I have captured this dynamism, so the common topic was chosen to be the upward aspiration. They have been apostrophized to be tunnels, reaching towards the unknown."
"Though the objects may seem like stationary and silent, upon closer inspection we can see the memory of countless past events. Not only historical buildings are depicted, which are well versed in the actualities of old times, but their modern pairs are also showcased. These forms are developed by building on their predecessors, respecting or even breaking traditions, which means they cannot be separated from each other," he adds. "So the pieces of my series are all related and show a process arching over many eras."
Zaha Hadid's Library and Learning Center show their magnificence alongside the works of Art Nouveau and the courtyards and stairs with a strong geometric imprint, in a harmonious play of symmetry and dynamism, which characterizes the current urban fabric of Vienna.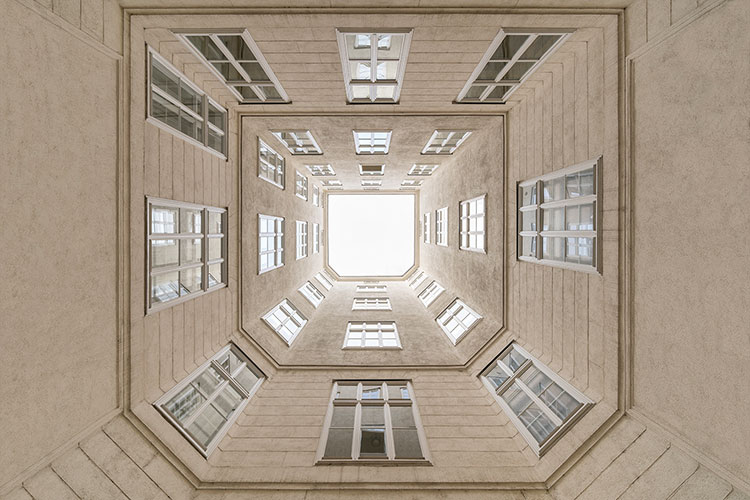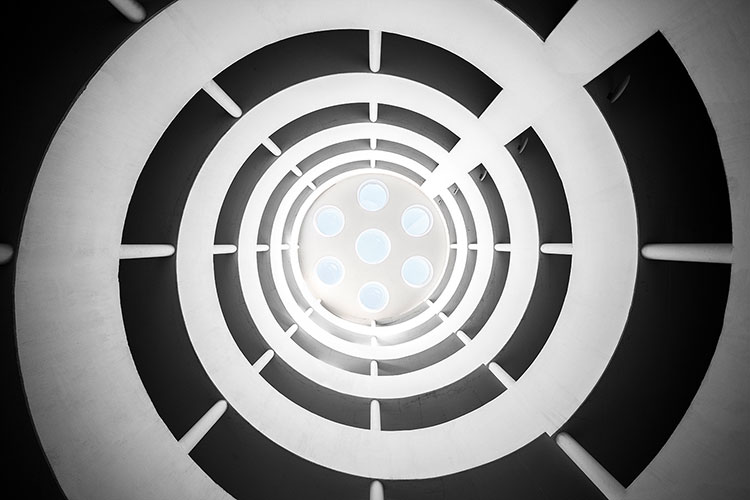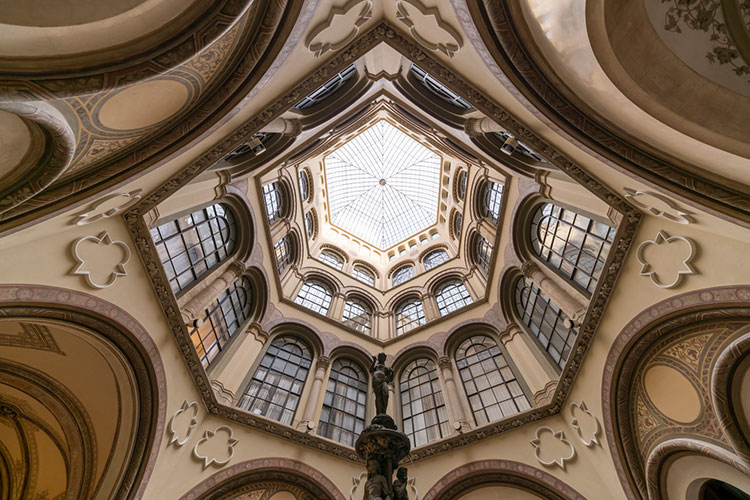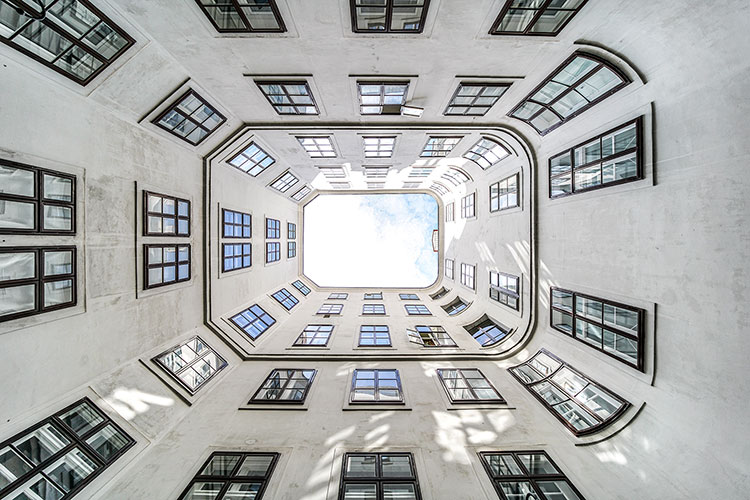 Comments
comments