A designer, his two sons, and their tireless terrier Winston share a small 1950's building that stands rather unnoticed among its neighbors in the Mile-Ex district in Montréal. The robust walls of this former workshop, however, hide a jewel conversion within led by Atelier Moderno.
If the recomposed facade is surprisingly private, its large windows and full-height steel door, slightly recessed, announce the minimalist mastery of the interior plan: a wide corridor extends along the north-south axis, adjacent an existing party wall of exposed masonry accentuated by a thin line of light, serving well-defined living spaces, bright and convivial, where everyone can go about their activities without affecting those of others, all the while fostering a certain air of intimacy and affection.
The interior opens onto a common area that includes a cozy living room with a corner desk, a dining room, and a streamlined kitchen where each element asserts its modernity with absolute conviction: a stainless steel cooking unit, a preparation island in white Corian, and a large storage module and table in solid white oak. A single stringer staircase provides direct access to a green roof terrace, offering both privacy and urban presence. Beyond the common area follows, in sequence, the boys' rooms and the master bedroom, with a private bath, distinguished by the marriage of painted concrete, ipe wood, porcelain, stainless steel, glass, water and the occasional fire of a small brazier.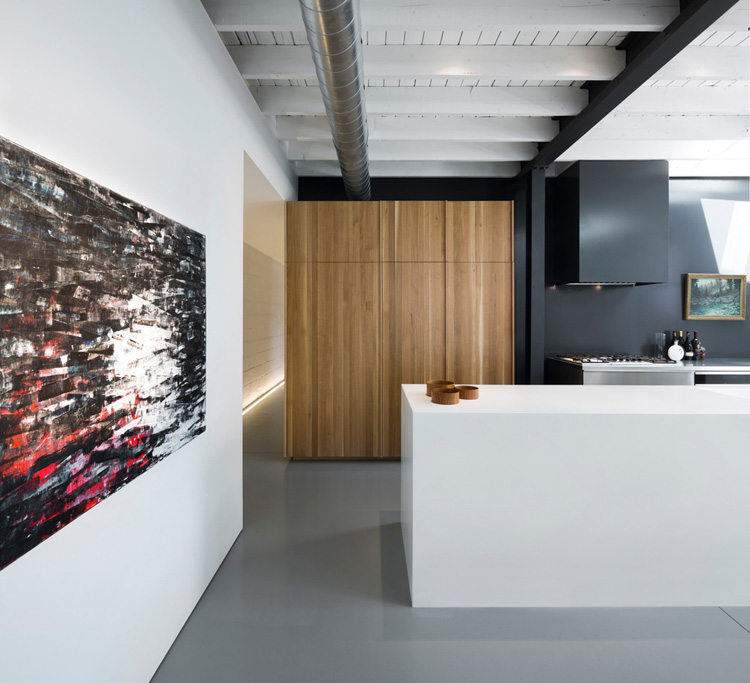 The desire to reduce the environmental footprint of the building by the addition of skylights, soy-based spray insulation, radiant slab heating, and a green roof, as well as the preservation and enhancement of existing elements, whether it be the original structural elements, the old doors, windows, and gratings, or, in a more personal manner, the reclamation of a lamp and vintage furniture that once belonged to his father, add a final richness to the project that emanates the image of the men who inhabit it.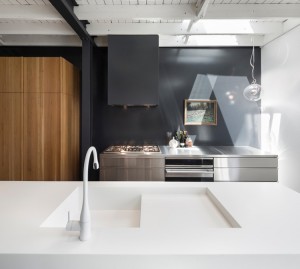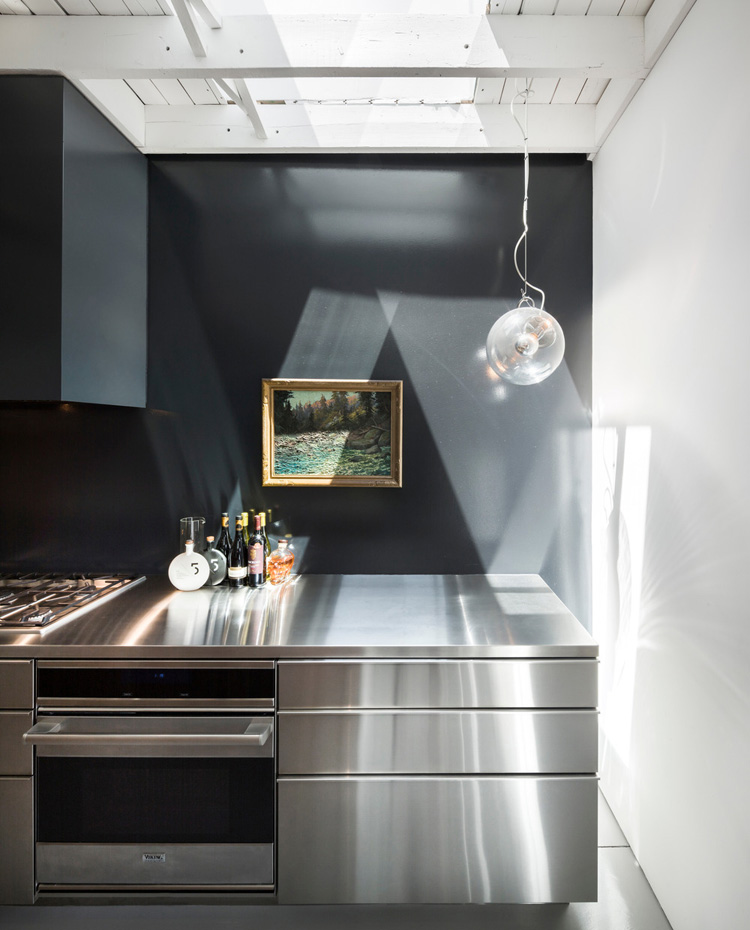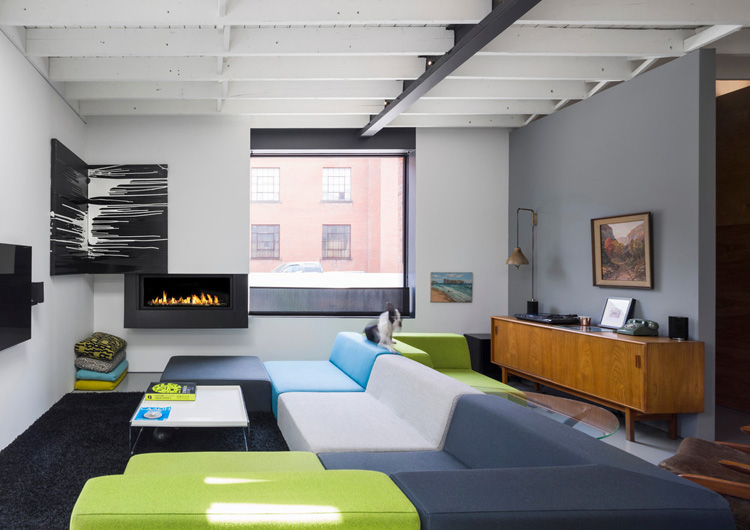 all images © STÉPHANE GROLEAU