Seoul-based studio Orijeen has designed a collection of furniture that can change its color depending on your position and movement, using lenticular technology to create gradient surfaces. Orijeen's two-piece Colour Flow collection features a wardrobe and a small cabinet, both featuring rounded edges. The freestanding wardrobe ranges in shades of greens and blues whilst the smaller cabinet highlights blues with pinks.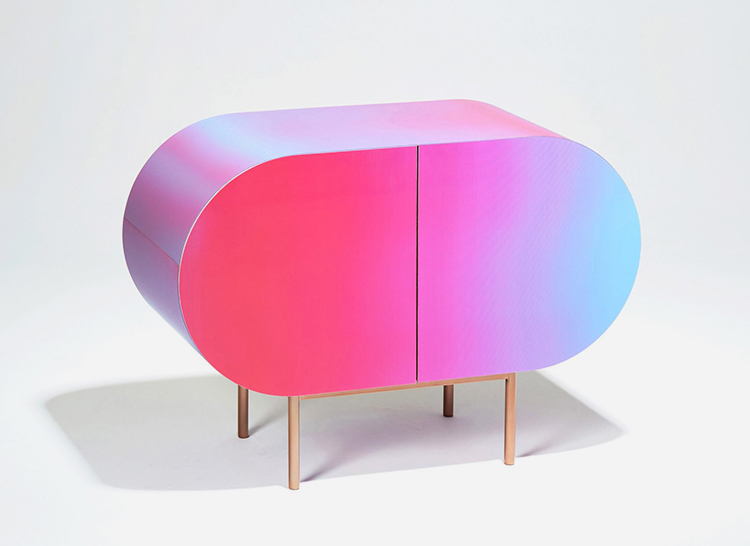 "As technology advances, the concept of interaction has become common and important in many fields. I thought it would be possible for this to be applied to furniture, and I wanted it to be made in a natural and simple way," explains Jeen Seo of Orijenn. "By changing colour depending on the user's position and movement, users are able to immediately realize the connection between them. This recognition might help people more actively and joyfully experience the objects, and communicate with them," he added.
The colorful pieces change pose a visual change which hopes to remind the user of their relationship with the objects. Orijeen, who work on a wide range of projects in the fields of furniture, products, space and concept research design, pride themselves on drawing attention to the connections between humans, design and the environment.