Reinvent the Swiss cuckoo clock. This was the challenge given to students and guest designers by the HEAD – Genève, Haute école d'art et de design. You can see their surprising solutions in a new exhibition at the UQAM Centre de Design, 24 hours in the life of a Swiss cuckoo clock, produced by the HEAD, featuring two dozen revisions or adaptations of the folksy Swiss timepiece.
The cuckoo clock once evoked the simplicity of an idealised rural life in an Alpine setting, insulated from the vicissitudes of progress. But in a world governed by efficiency and subject to the laws of the market, and in a society where design is on an equal footing with art, what remains of the Swiss cuckoo clock today?
This project of renewing the iconic timepiece was conceived by designer Claudio Colucci, at the invitation of Jean-Pierre Greff, Director of HEAD – Geneva. The result is 24 updated cuckoo clocks, created by young designers in the Masters in Design program at the HEAD, directed by Alexandra Midal, and by international guest designers, including James Auger, Marco Borraccino, Nitzan Cohen, Camille Scherrer and matali crasset.
Whether the bird's little Swiss chalet is replaced by an apartment building or converted into a dock for tablet and smart phone, these clocks have retained two traditional features: they tell a story and indicate the time with a birdsong that is as regular as clockwork.
"24 hours in the life of a Swiss cuckoo clock" exhibition runs until  April 12, 2015 at the Centre de Design de l'UQAM.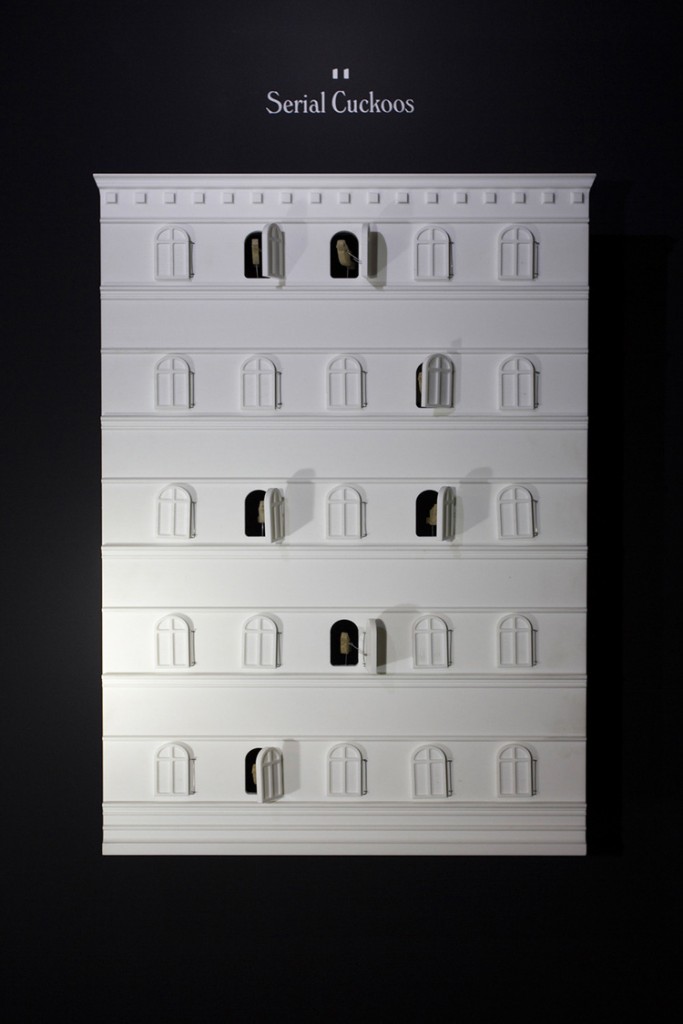 all images © HEAD – Genève
Comments
comments