Fredrik Färg and Emma Marga Blanche of Sweidsh studio Färg & Blanche have used their signature wood tailoring technique to design Julius, a collection of sofas and chairs for furniture brand Gärsnäs. The process involves stitching fabric directly onto wood using a customised sewing machine, piecing together different materials and parts.
"Wood tailoring" is revolutionary for the furniture industry as the need for glue is dramatically reduced. The sofa and easy chair both consist of just three different modules: seat, back and armrest.
The sofa's back is made from three pieces placed side-by-side, while the armchair features a single wooden panel as a back support. The fabric and padding are attached straight onto one side of the wood, with the stitching still visible from the uncovered back of the plate.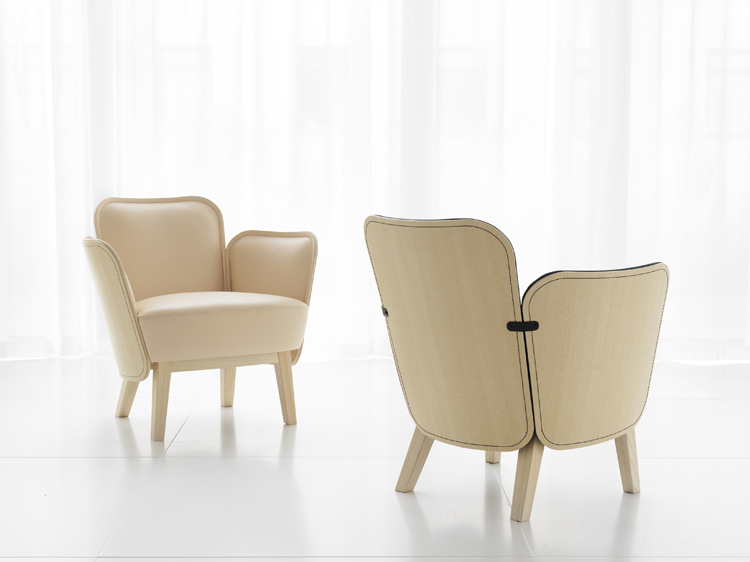 The small number of components further rationalises the manufacturing process. The sofa and easy chair's soft shape is the result of long research into how the modules can best appear in order to increase functionality, while also highlighting how the stitching elevates this soft feeling.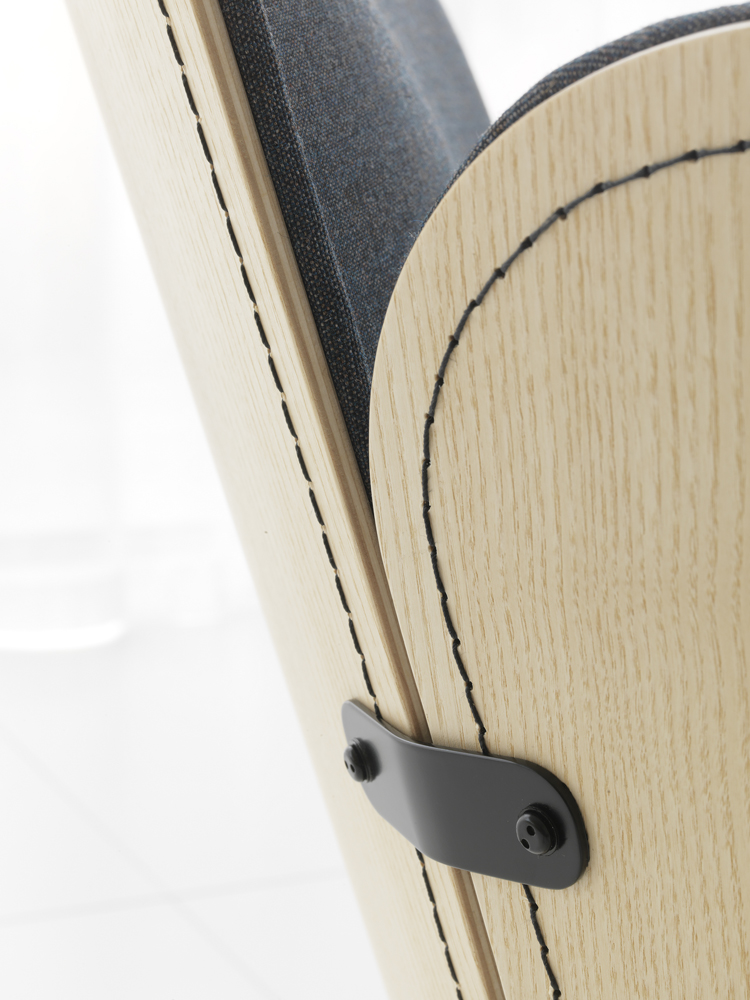 "The concept is intended for mass production and the efficient manufacturing process enables possibilities to reduce production costs," said the designers. "The simplicity of the construction also results in a lean use of resources upon eventual recycling, because the various components are easy to separate."
The collection has been unveiled at Stockholm Furniture Fair last week.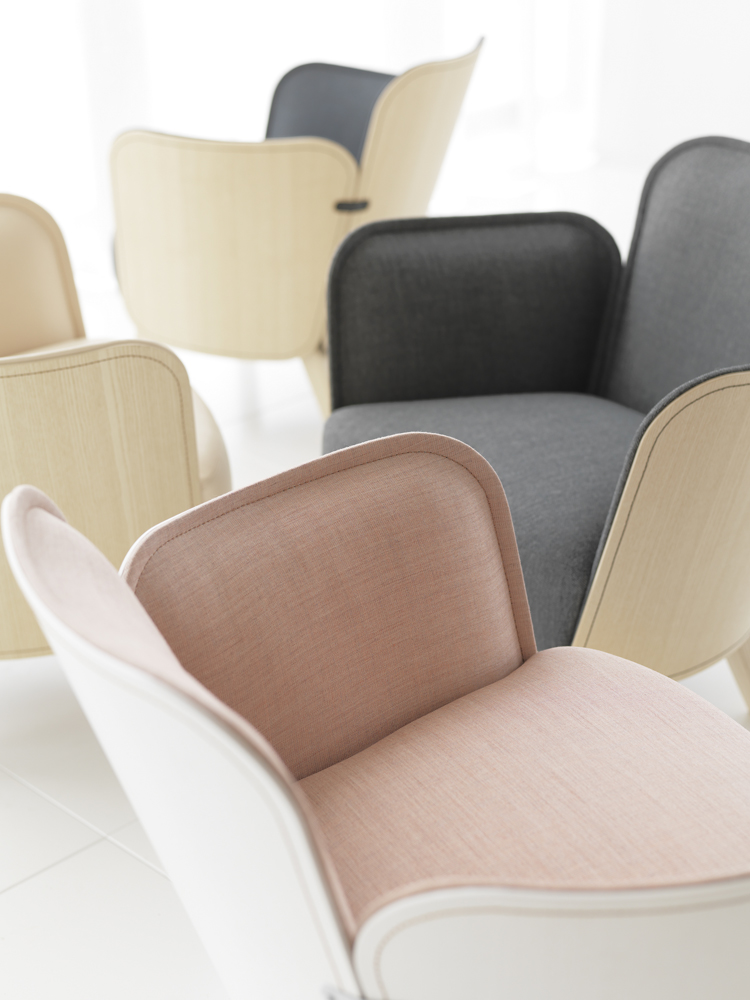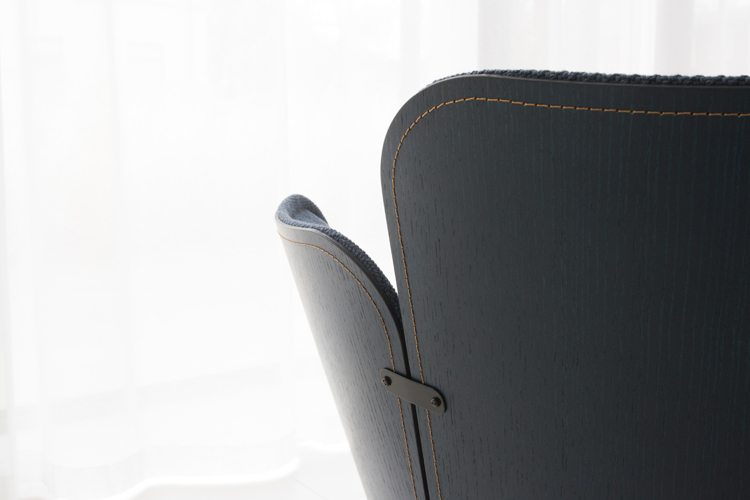 all images and video courtesy of Färg & Blanche
Comments
comments