London design studio Osborne Ross has created a set of six animal character Royal Mail stamps. Each stamp is in the shape of the animal, and its hands, feet or indeed tail can fold over the edge of the envelope or card.
The colourful, characterful stamps feature a Woodpecker, Snake, Chimpanzee, Bat, Orangutan and Koala Bear and are designed to brighten up the mail and add some more fun to sending and receiving post.
The stamps were designed by Andrew Ross, of London based design company Osborne Ross, who were given the challenge of devising interactive stamps that would brighten up letters and cards, particularly for children. Wanting to 'push the envelope' he had to work within the constraints of the technical requirements around postage stamps, including the need for them to be easily read by Royal Mail's sorting machines.
Andrew came up with the idea of engaging, friendly and fun animal characters that could 'cling' to the top or side of envelopes. He wanted to create a variety of shapes and colours to generate interest but was mindful that each character had to sit comfortably alongside each other and have a degree of consistency so that they clearly looked like they were part of a set.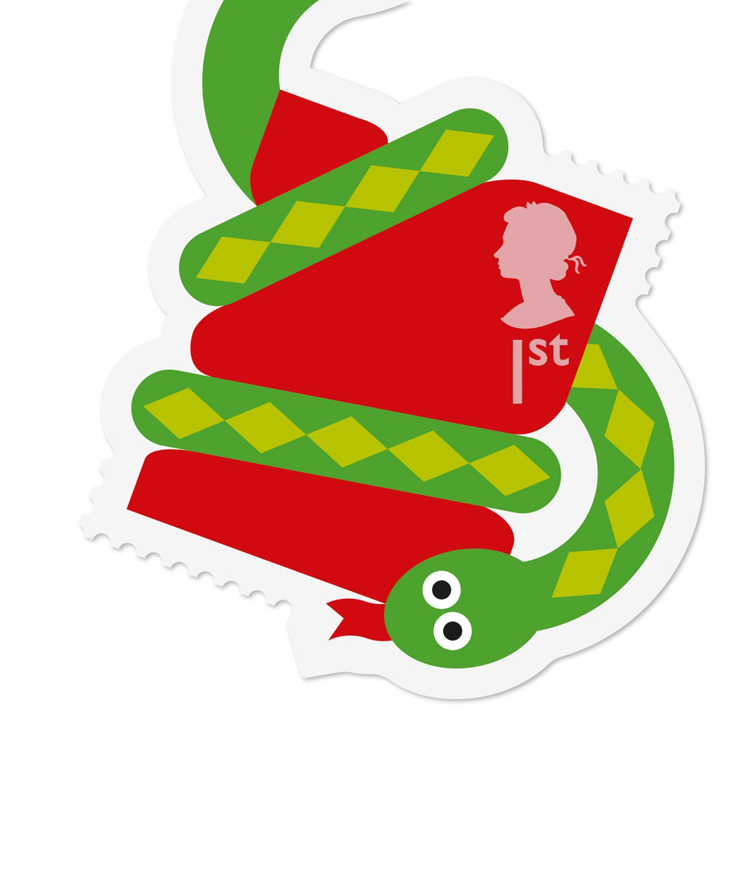 "This was an exciting challenge and one which shows the continued importance that the Royal Mail places on design,"
said Andrew Ross.
"
We wanted the simple act of folding the stamp around the envelope to make these little characters come alive. We hope they will appeal to people of all ages."
The stamps are available at royalmail.com from 3,700 GBP (about $5 USD) and post offices across the UK.
Comments
comments