The coffee world has undergone rapid change over the past few decades. But in spite of industry innovations, little change has occurred around the aesthetics of espresso machines. Why is that? This question burned in the back of the minds of San Francisco Bay Area design studio Montaag, who set out on a process to create something new.
The result is the AnZa espresso machine, produced in two variations: one, brutalist concrete, and the other, an elegant white Corian.
The AnZa was created in a backyard shed by Montaag designers in Berkeley, California. The AnZa uses materials seldom found in kitchen appliances, not to mention espresso machines. The result is a spectacular espresso machine that will bring life to any kitchen, and an unparalleled conversation piece. After all, making espresso is an art, and the AnZa delivers beautiful coffee while working as a decorative sculpture.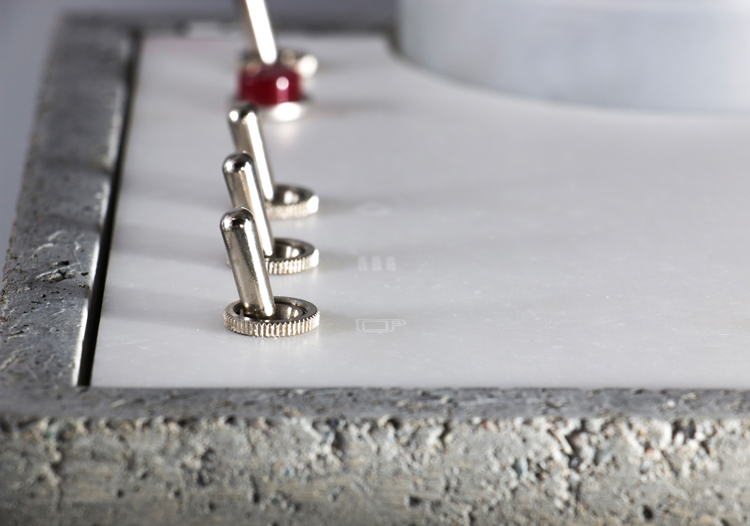 "Surprisingly little in the way of new thinking has taken place in the world of espresso machines—especially given the attention paid to progressive interior architecture and how much real estate these machines take up in your kitchen," says Per Ivar Selvaag, Principal at Montaag.
The team releases the new production machines after four years of testing and refinement. The new AnZa machines offers more than a strong cup of coffee and distinctive profile. The concrete and Corian models will be equipped with connectivity, giving users remote access, IoT integration, and the ability to program machines to fuel espresso habits.
AnZa will be available via crowdfunding platform Kickstarter beginning in August, with machines available at the beginning of 2018. For further information, and to be notified when the campaign launches, sign-up for AnZa news.
all images courtesy of Montaag
Comments
comments