The Vertical Emotion pavilion designed by ONA Architecture for this year's Festival des Architectures Vives experiments the spatial connection created by a simple architectural element, the white column. Its repetition allows to create a forest of poles generating a new spatiality and a dialogue with the existing stone columns.
The idea of the pavilion is to pay tribute to these supporting elements which structure the place creating different sequences and perceptions. The theme of this edition, the emotion results from the displacement and way within the pavilion. The repetition, the positioning and the heights of the vertical elements allow to generate various spatial sensations such as tightening, opening or even requiring. Vertical and slim work, the pavilion aims to pay tribute to the spatial composition of the historic courtyard by the performance of the steel material.
This year's edition of the Festival des Architectures Vives in Montpellier drew in nearly 16,000 people. The annual festival lets visitors and locals alike explore the city as they search for a series of site-specific installations tucked away in courtyards across town. Earlier this year, FAV invited a selection of emerging design practices to realize their installation that interprets the 2017 theme, "Emotion". Each installation intends to evoke an emotional response "created by the link between the ephemeral installation and the power of the intervention site", FAV says.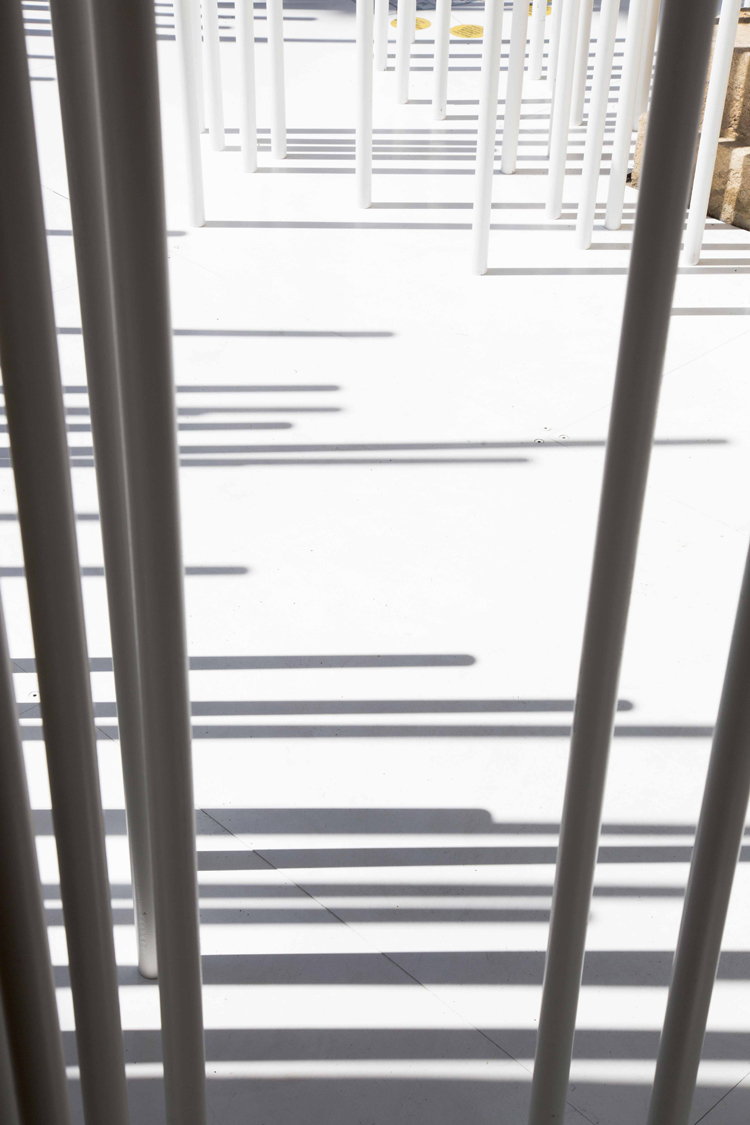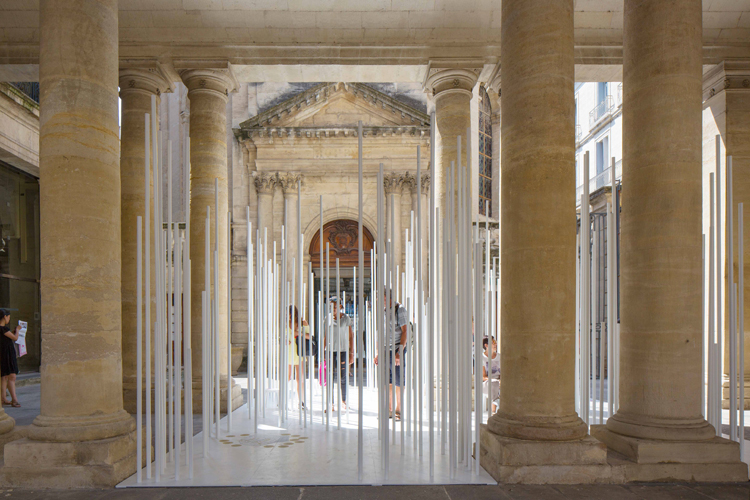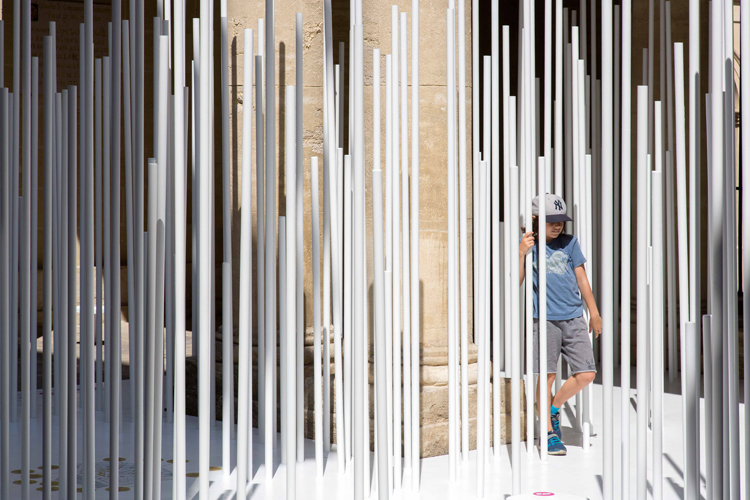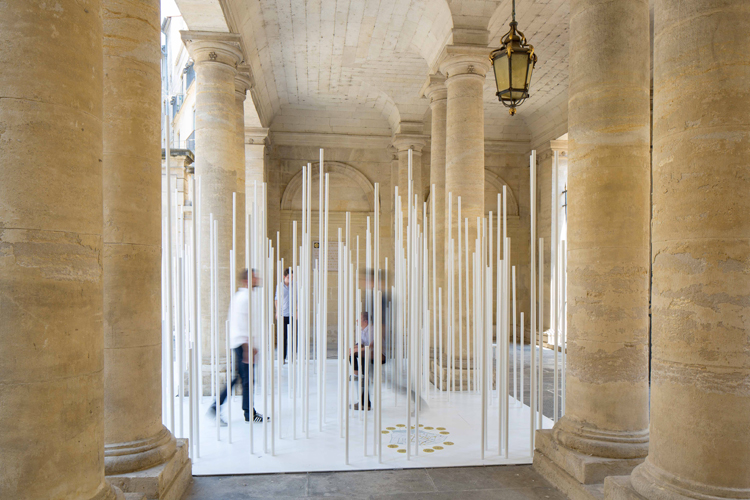 all images © Paul Kozlowski
Comments
comments