Benjamin Hubert of experience design agency Layer has unveiled the Axyl collection for UK furniture brand Allermuir at this year's London Design Festival at Somerset House. Comprising a chair, available with and without arms, a barstool and a café table, Axyl utilizes a strong geometric design language that is entirely original yet draws on familiar references, such as the A-frame typology and a Mid-Century Danish wrap-around shell.
The Axyl collection is part of Layer's ongoing commitment to working with companies to lower their impact on the environment. The recycled aluminium in the Y-frame of the chairs uses just 5% of the energy required to create new aluminium and also offers significant cost savings; the chair shells, stool tops and café table tops are available in a variety of low-impact materials, including recycled wood fibre, reclaimed timber and recycled nylon, offering an efficient way of re-using waste product from the furniture industry.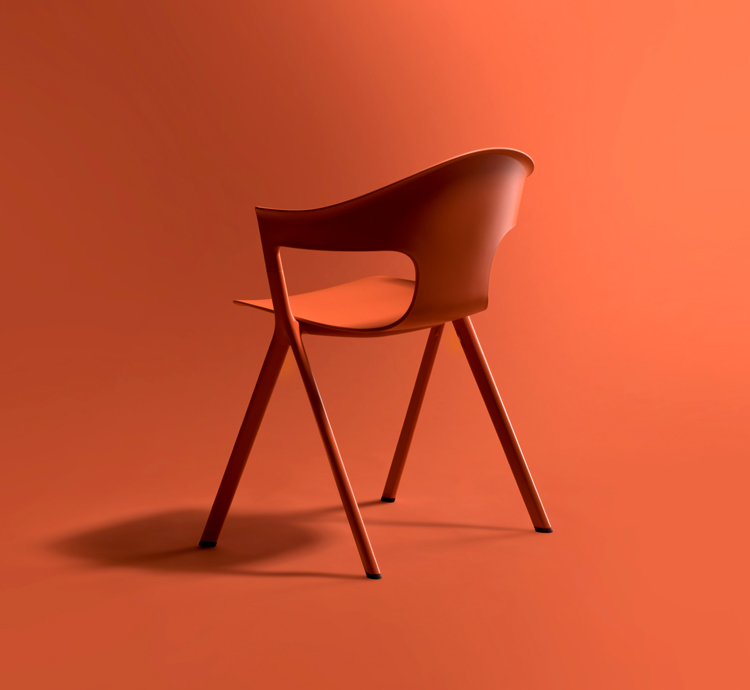 The AXYL collection is a sophisticated combination of recognisable elements – such as the A-frame typology and the Mid-Century wrap-around shell – that come together to create a distinctive new form.
The chairs employ a unique recycled die-cast aluminum Y-frame silhouette topped with a softly geometric injection moulded shell, which is designed to embrace the sitter, and an optional cushion. The Axyl chairs stack four-high to enable easy storage.
The café table and barstool share the same characterful design language, with recycled aluminum frames topped with gently curved tops.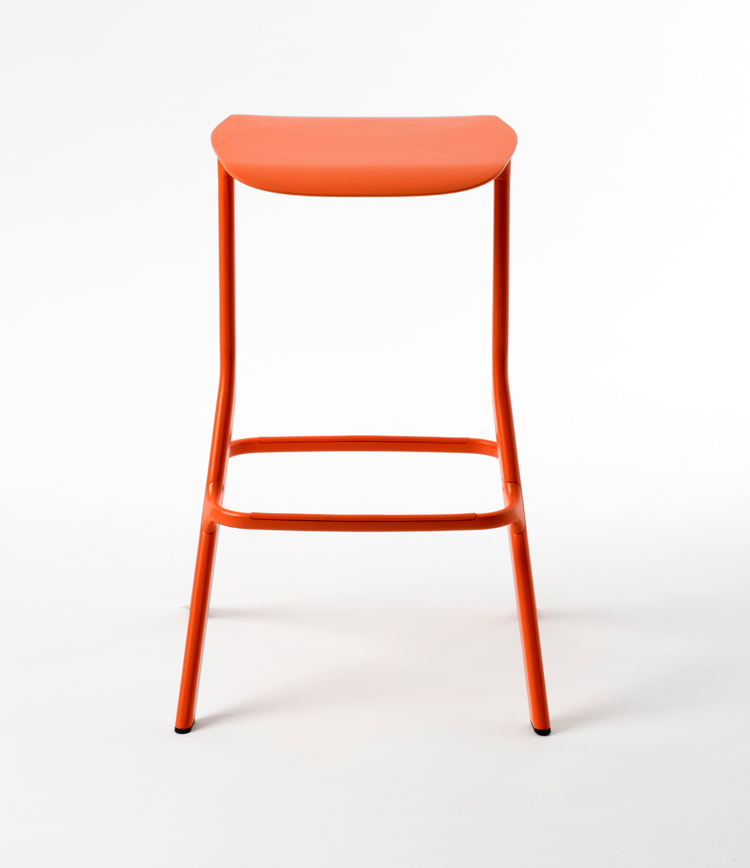 "At Layer we focus on finding new forms and formats that deliver something visually unique to the market whilst exceeding the necessary functional requirements," explains Benjamin Hubert, Founder of Layer. "With the Axyl collection, I believe we have created a stacking chair with a truly new expression embodied in the identifiable inverted 'Y' silhouette of the aluminum casting."
"AXYL is a great new product collection we are developing with Benjamin and his studio. We are looking forward to AXYL redefining the look and function of café and restaurant seating on the International scene" adds Robert Mustoe – CEO of Allermuir.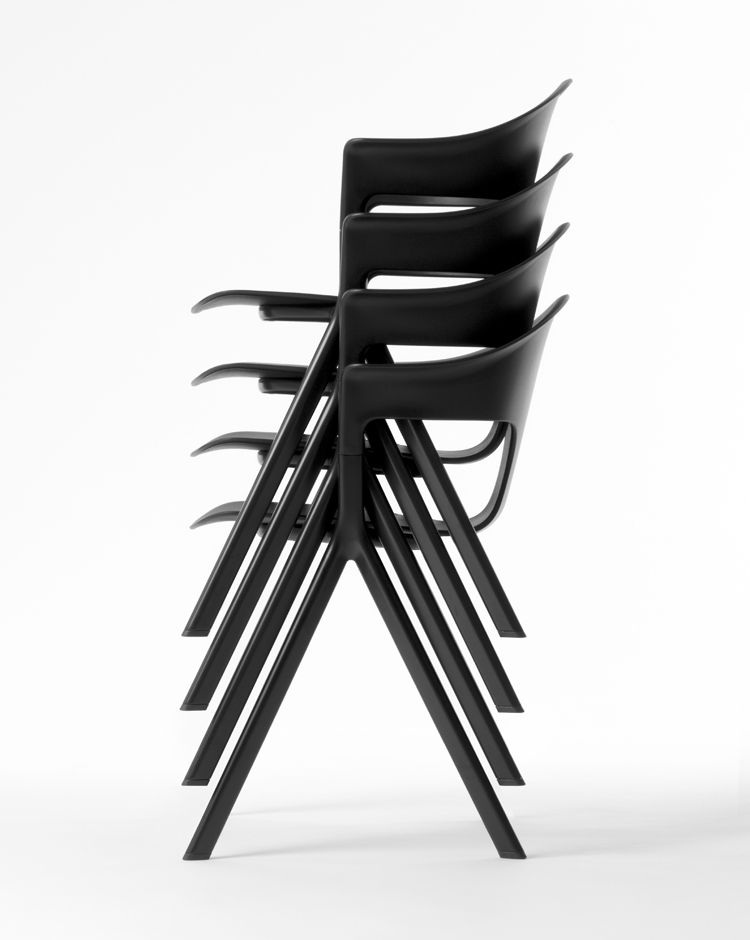 all images courtesy of Layer
Comments
comments