One of the best things about having your own place is the freedom to decorate it the way you want it to look. There's no one else to take the important decisions but you. Yet, if you want to end up with the interior that will be envied by all your guests, you have to plan the whole design carefully. It's not as simple as going to a shop and buying everything that looks good. You have to find things that will work well together. And nothing is more important than finding furniture pieces that will be comfortable to use and visually appealing at the same time.
Consider your options
Once you decide on a design style that you want to implement in your home, you need to choose the perfect items that will fit in with your vision. And you'll have an important decision to make. Do you want to buy a whole furniture set at once? It's a good option if you're not really sure whether you'll be able to choose individual pieces that will go well together. By buying a set, you don't need to worry about such issues because all of the items are designed to be a perfect fit. But at the same time, you have to keep in mind that getting a modern living room furniture set from one of the popular stores will not really help you make your interior unique. Of course, you can try to accessorize, but generally, it'll be a lot easier to show off your personality by creating a whole look from scratch.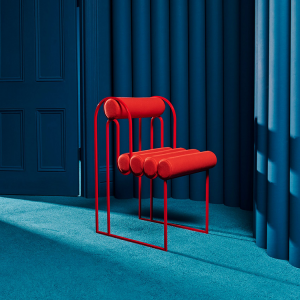 Your time is important
Whether you're decorating your new house or redecorating the one you've lived in for years now, you probably don't have a lot of time to spare on shopping trips and going through online furniture stores in order to find the pieces that will fit. It's understandable that you want to save as much time as possible. And if you decide to try finding items that will complement each other, it'll take a lot more time than simply choosing a set. So if you want to speed the whole process up, focus on the available sets and pick one that will go well with the rest of your interior design.
Look for savings
Time is not the only thing you can save by choosing a furniture set. In many cases, if you purchase a few items from the same store or manufacturer, you can count on discounts. Not to mention the cost of delivery. Since you'll need a single transport to move everything to your address, you'll only pay once. And if you find a good deal, there's a chance you won't even have to pay for the delivery. On the other hand, by purchasing individual items, you'll most likely end up buying from different sources, so lowering the prices will be a lot more difficult.
You can be creative
Buying a furniture set is convenient, but if you want your house to be one-of-a-kind, that's not really the way to go. All individual pieces of such sets are created to work well together, but since they are designed to appeal to the biggest possible number of people, they don't really say anything. And you want your furniture to showcase who you are. Maybe you like brighter colors. Or you prefer more classical designs. Choosing your furniture one by one will take more time, but it'll make your house truly yours.
It's difficult to say which option is better, and both of them have their own pros and cons. There's no definite answer because a lot depends on your personal needs and expectations. Whichever way you decide to go, make sure that everything you buy is of the highest quality. This way, you'll get to enjoy your newly decorated space for years to come.
Comments
comments