Customized mugs are used for a lot of reasons. Some people get personalized mugs to celebrate various events or milestones, while others use this opportunity to promote their brand or business through these mugs.
If you're planning to do any of these things, and need to pick the right custom mugs, here's a list of ideas that you might find useful. 
Corporate Mugs
Businesses make custom corporate mugs for various reasons. One of the most important reasons for getting such mugs is to distribute them to their customers, and other stakeholders.
The key goal of corporate mugs is to promote the company's business. In a way, these mugs act as marketing tools. They bear the company's logo, and sometimes their motto as well. These brands and companies use mugs to spread their name and fame.
Apart from the name, logo, and motto, the customized corporate mug also contains how long the business has been running. That's also a way to tell people that the company has been in service for a while, and is trustworthy. 
These mugs should have the company colors, mostly the ones associated with their brand image and logo. Sometimes, your company might require special mugs for special occasions. Such mugs are distributed to the stakeholders during those occasions.
Coffee Shop Mugs
Coffee shop mugs are always easy to recognize, and if you're picking custom mugs for your own coffee shop, you should follow the same technique. 
Most coffee shops prefer keeping things simple. You'll notice that they usually opt for a single or two-tone color, with the shop's logo imprinted in the middle. These mugs are marketing tools for the coffee shops, and thus, their logo and brand name need to be prominent. 
Some coffee shops, however, also use artworks on their custom mugs. Each artwork is specifically made for that shop, and it's something that you can try as well.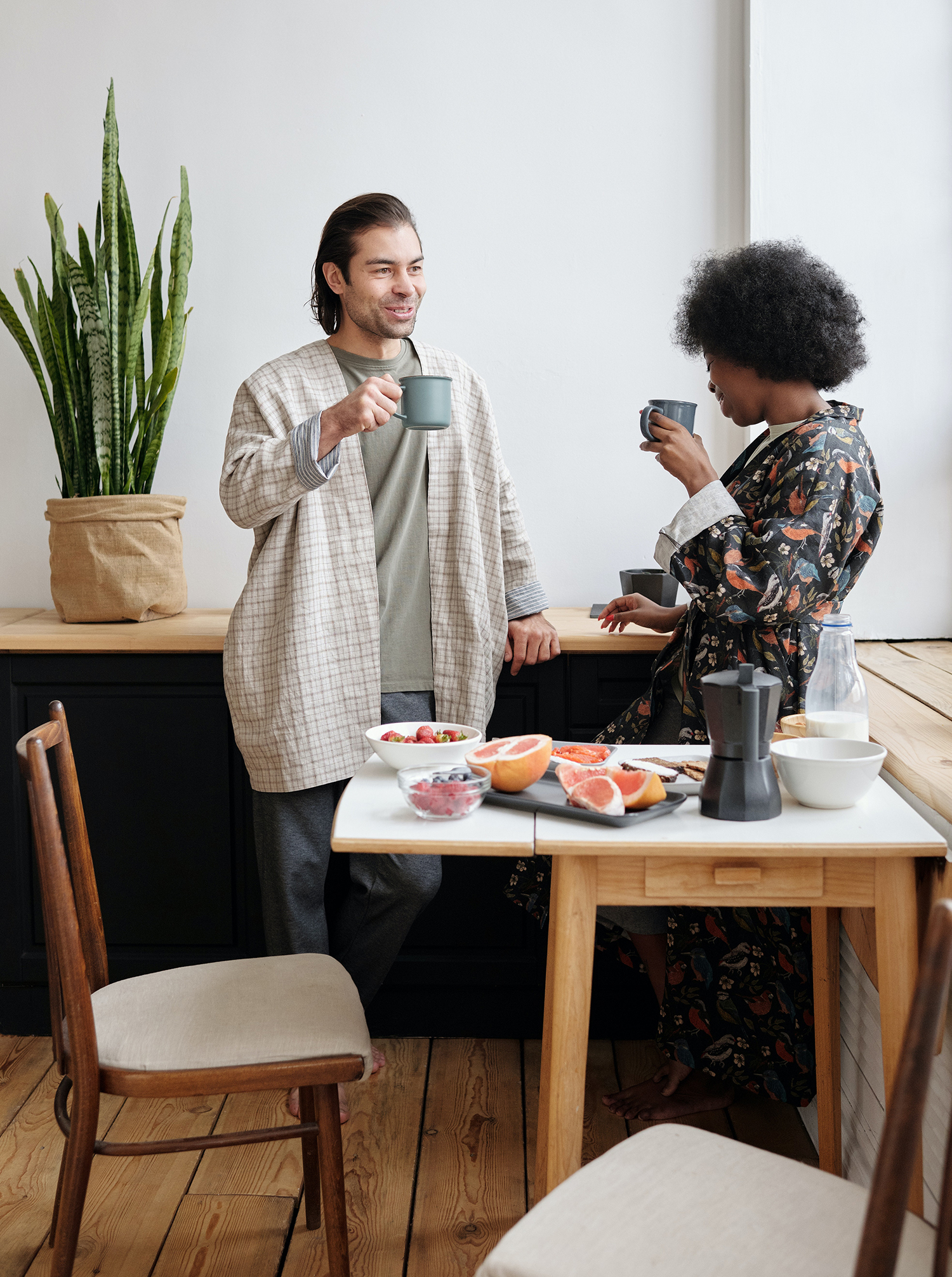 Diner Mugs
Custom diner mugs are an American classic that can be found in homes and restaurants everywhere. Why not send your customers, partners, and employees home with one of their own? The mugs should bear the theme of your diner. For instance, if the diner has a 90s theme, the mug should incorporate designs that'll make your customers get a 90s vibe. Apart from that, you can simply include your diner's logo, and give the mug colors that'll reflect the theme of your diner.
Mugs for Celebrating an Anniversary
If you're planning to get something for a couple celebrating their anniversary, you can consider getting them a pair of personalized mugs. Usually, people prefer getting champagne flutes instead of mugs for their anniversary. However, if the recipients of your gifts are not that fond of wine or alcohol, or old traditions, you can get them a customized pair of mugs.
Each wedding anniversary has a traditional gift theme. For instance, the traditional gift for a 30th wedding anniversary is a pearl, and that for the 40th anniversary is a ruby. You can customize the mugs in accordance with those themes or colors. 
You might even ditch the idea of following tradition completely and opt for a design that the couple can relate to. It can be a quote, maybe their wedding vows, or anything else. If you can't come up with a decent idea, you can always print their pictures on the mug.
Personalized Mugs for Couples
Couples, especially newlyweds, often get personalized mugs to celebrate their togetherness. These mugs usually have their names or pictures imprinted on them. Some of these mugs are designed to form a heart when you put them together. 
The ideas are endless, and it's amazing how you can turn a simple ceramic mug into something that's part of your love life.
Mugs for Celebrating Pop-Culture
Customized mugs are heavily used as pop-culture merchandise. No matter the genre or fandom, everyone can find a mug that appeals to them. The designs used in these mugs are usually kept a bit flashy. You'll often find a picture of your favorite singer or comic book superhero imprinted on these mugs. Sometimes, the designs are kept as simple as printing the logo of your favorite rock band on the mugs. 
These mugs are mostly sold online, usually on the band or show's website. Besides, they're also available in comic cons, and other pop-culture related events.
Comments
comments